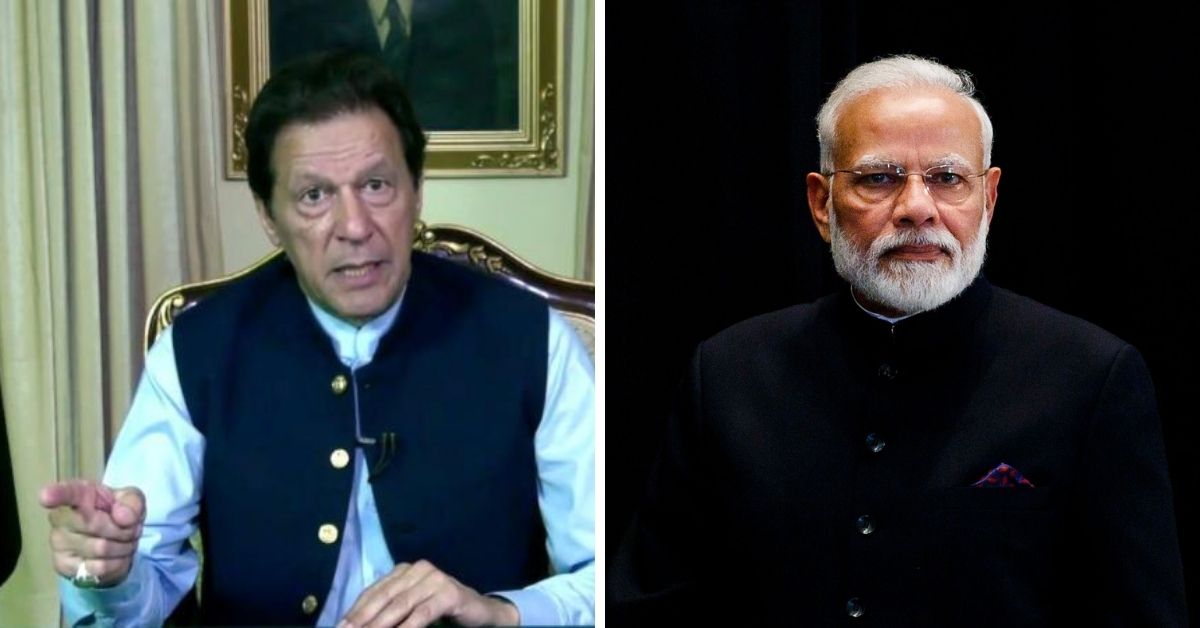 Pakistan Prime Minister Imran Khan addressing the New York Times said he understands India better than all other Pakistanis.
Got love and respect' from India
The 68-year-old said he understands India better than anyone and has enjoyed "love and respect" from the country. The main reason is because of the two nations' shared love for cricket together.
"Out of all the Pakistanis, I know India better than all of them. I have received love and respect from India more than anyone because cricket is a big sport. It's almost a religion in both the countries," the former cricketer said.
He expressed regret on being unable to normalise trade ties with India despite reaching out after coming to office, continuing that a "civilised trading relationship" would be helpful for both countries.
"So when I took charge, the first thing I did was I made this approach to Prime Minister Modi and said that, 'Look, my main purpose for coming to power is to fight poverty in Pakistan.' And the most suitable way would be if India and Pakistan had a healthy, civilised trading relationship. It would help both the countries," Khan said.
RSS ideologies
Khan further blamed RSS ideologies for the downfall in the relationship between both nations.
"I believe that it is a singular ideology of the RSS, which Narendra Modi belongs to, which just came up against a brick wall. Had there been another Indian leadership, I think we would have had a great relationship with them. And above all, we would have solved all our differences through discussion and dialogue," he added.
Khan also mentioned Kashmir during his interview stating "I believe it's a tragedy for India because it will just mean that this conflict will go on and on and (prevents) any relationship- normal relationship- between Pakistan and India."