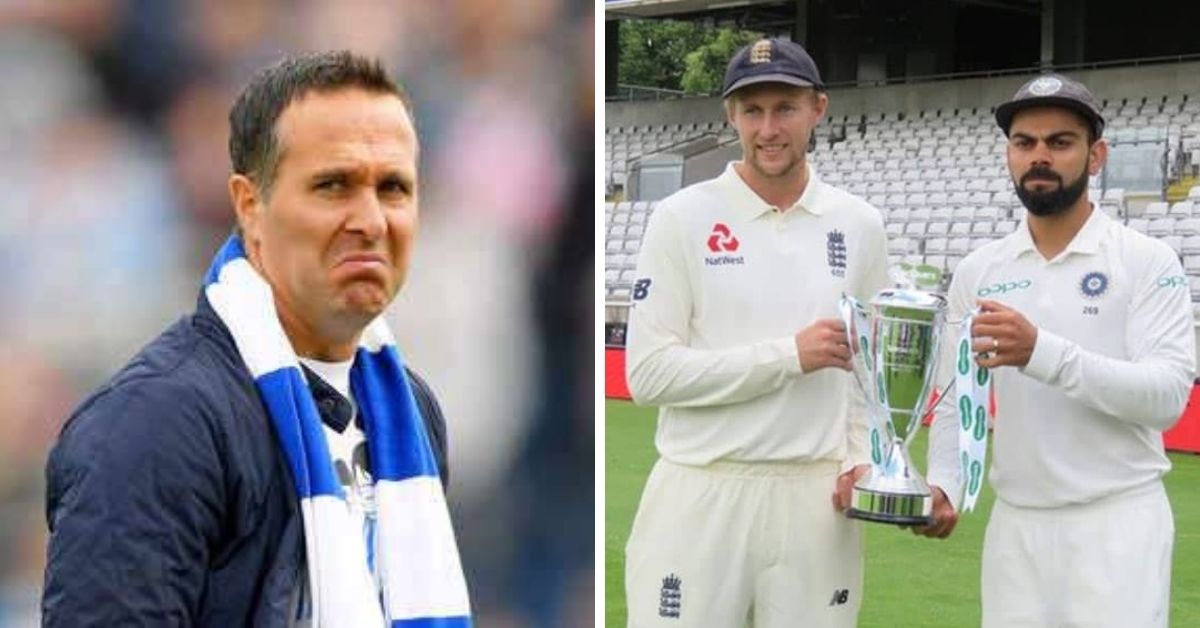 In the latest interaction, Michael Vaughan is worried about England's chances of beating India in the five-Test series in home conditions. The commentator and former cricketer, has underlined what he feels are some evident issues the home team needs to watch out for.
Michael Vaughan on India
Former England captain Michael Vaughan is uncertain about how England will deal with the challenges in this new contest after they lost the series with India in the latter's home.
India indeed lost the World Test Championship final to New Zealand, however, England themselves will come into the series on the taste of a series loss to the BlackCaps weeks ago. Vaughan tells that England's fragile batting line-up, along with some minor issues will make it difficult for them to compete with the WTC runner-up.
"The previous series against New Zealand, each team played no spinner, exactly the same at Edgbaston, didn't play a spinner, and the batting line-up is fragile, it's simple as that," Vaughan said on the 'Road to the Ashes' podcast.
Weak batting lineup
The 46-year-old explaining that even though the team can enjoy the service of Ben Stokes and Jos Buttler, but the batting department may still lack depth against a bowling unit of India's ability. To make things worse, England is likely to be without Jofra Archer as the fast bowler is recovering from elbow surgery.
"Yes, Buttler, Stokes and Woakes have come back, but unless that batting line-up learns how to get big scores against good bowling, the road to victory is difficult. I just can't see how they can fight against a better team. It's going to be hard for England to beat India in these conditions," Vaughan added.