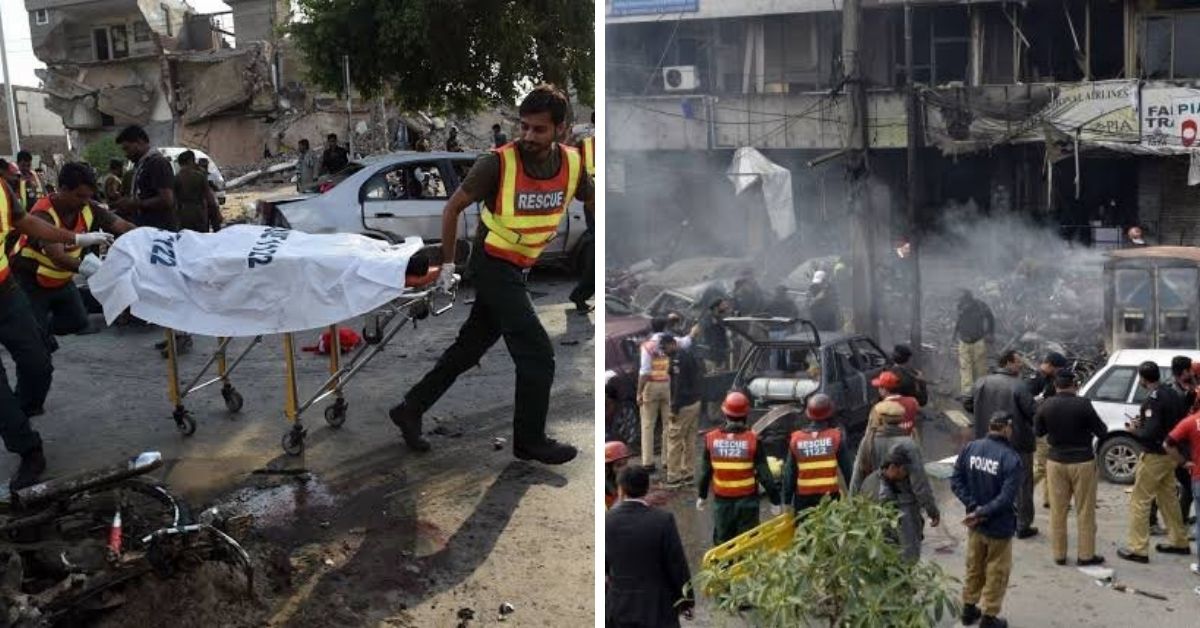 According to the latest report, at least 16 people were wounded and two were killed in a blast near the Lahore residence of Hafiz Saeed. The blast occurred around 120 meters from the Lahore residence of Hafiz Saeed, as per reports.
Blast in Pakistan
Till now two people were killed and 16 got wounded in a massive blast in Pakistan's Lahore on Wednesday. The blast reportedly happened near the Lahore residence of Hafiz Saeed, chief of Lashkar-e-Taiba and the chief of Jamaat-Ud-Dawah (JuD).
Now, the security force and bomb disposal teams have arrived at the spot after the explosion in Johar town and commenced rescue works. It is reported that those injured in the blast were moved to Lahore's Jinnah Hospital via private cars and auto-rickshaws.
Blast in Lahore,near residence of LET Terrorist Hafiz Saeeds residence#LahoreBlast #hafizsaeed pic.twitter.com/Oq81at9vBq

— The Voice Of Citizens (@tVoiceOfCitizen) June 23, 2021
The eyewitness
An eyewitness revealed that the force of the blast was so strong that glass windows of nearby houses and buildings were smashed. A few buildings at the site of the incident were also damaged in the blast.
The eyewitness also added that an unknown man parked a motorcycle near the house which later exploded. However, no terrorist organization has claimed responsibility for the blast.
Local eyewitness claims, the blast was due to VBIED (on a Bike) and not due to LPG Cylinder.👀
#LahoreBlast pic.twitter.com/IJiV8UdaZg

— LONE WOLF (@Lone_wolf110) June 23, 2021
Condemning the event, Usman Buzdar, chief minister of Punjab province, stated that there will be serious action taken against those behind the blast.