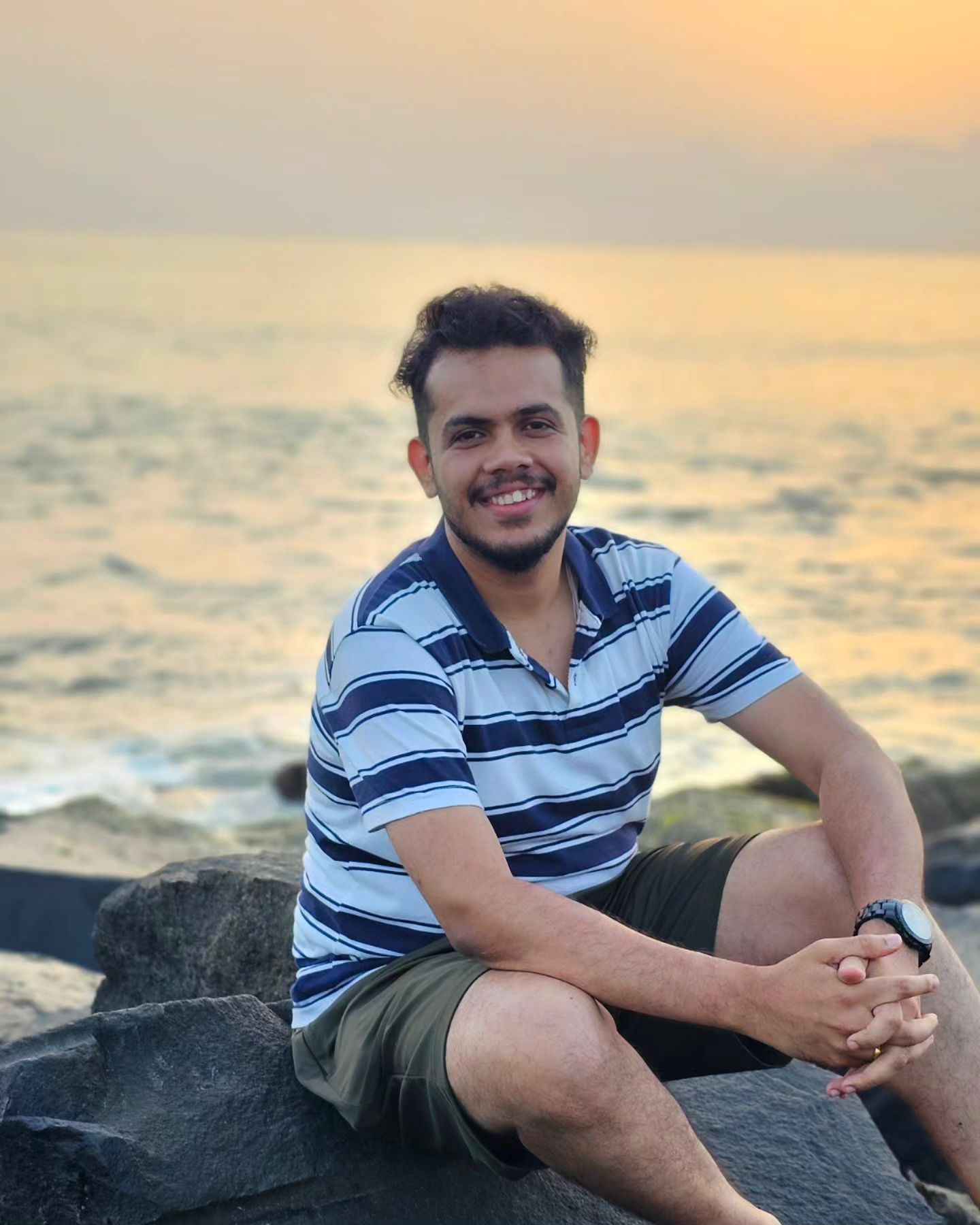 Ganesh Karanth, the name is on trend nowadays. He's a versatile talent, basically a singer nowadays content creator & YouTuber based out in Bangalore. He's also famous for his comedy videos on social media.  So who is Ganesh Karanth? Where's he from? What'll he do? Let's Read…
Who is Ganesh Karanth?
Ganesh Karanth is from Udupi. After completing his engineering in computer science, now he is working as a software engineer. In the year in 2021, he got married to Srividya. Ganesh Karanth is a singer. Recently he also started to do vlogs and comedy videos on social Media. His comedy videos are very popular nowadays.
Ganesh Karanth Singing Journey:
Ganesh Karanth is a famous singer. He learned to sing when he was in Udupi. Ganesh started his YouTube channel in 2014 only for singing videos. He was very interested in singing so, he also did many songs as a playback singer. He participated in some reality shows like Kannada Kogile in Colors Super Channel, Radio City Super Singer Season 8, etc. At that time he became very popular with the people. Recently he also worked as a playback singer for Singara siriye song from Kantara movie. He worked as a playback singer in 8 Kannada movies & 1 Telugu movie.
Beard Balaka & Janardhan Sir concept:
Janardhan sir's character was introduced by Ganesh Karanth. It's like he was very much interested in cricket. Beard Balaka is a famous comedy character that loved by everyone these days. Beard Balaka's character played by Ganesh Karanth uses Snapchat filters. The character is like the boy who thinks of himself as brilliant. Later he made Janardhan sir and Beard Balaka characters as father & son. These videos went viral on social media. All age people love these Beard Balaka & Janardhan sir concept videos.
View this post on Instagram
Ganesh Karanth & Vidya comedy videos:
Ganesh Karanth married Vidya in the year 2021. Recently they started to make comedy videos & that went viral on social Media. The videos have good content, it's like what happens between a husband and wife daily in the home. These videos are loved by all people. Wherever they go, people will recognize them these days.
View this post on Instagram
Ganesh Karanth Cricket Review:
Ganesh Karanth is also a Cricket Fan. He loves to do Cricket reviews. He has done many reviews of Cricket matches & posted them on social Media. As a fan of RCB, He has done many Reviews of RCB matches & this year's IPL other matches.
View this post on Instagram
Ganesh Karanth Vlogs:
As I said earlier, Ganesh Karanth is a versatile talent. He also does some travel vlogs. The way he talks is loved by the people. He has done many vlogs.
Ganesh Karanth & Vidya in Jodi No.1:
Jodi No.1 is a couple-based reality show recently started by Zee Kannada. In this popular couple-based reality show Ganesh & Vidya are participating. Do watch them every weekend in Jodi no.1 season 2 reality show.
Thank you,
Sumanth
Also read: Dr Bro | Famous Travel YouTuber | 
For Kannada Vlogs, follow: Masala Chai Media