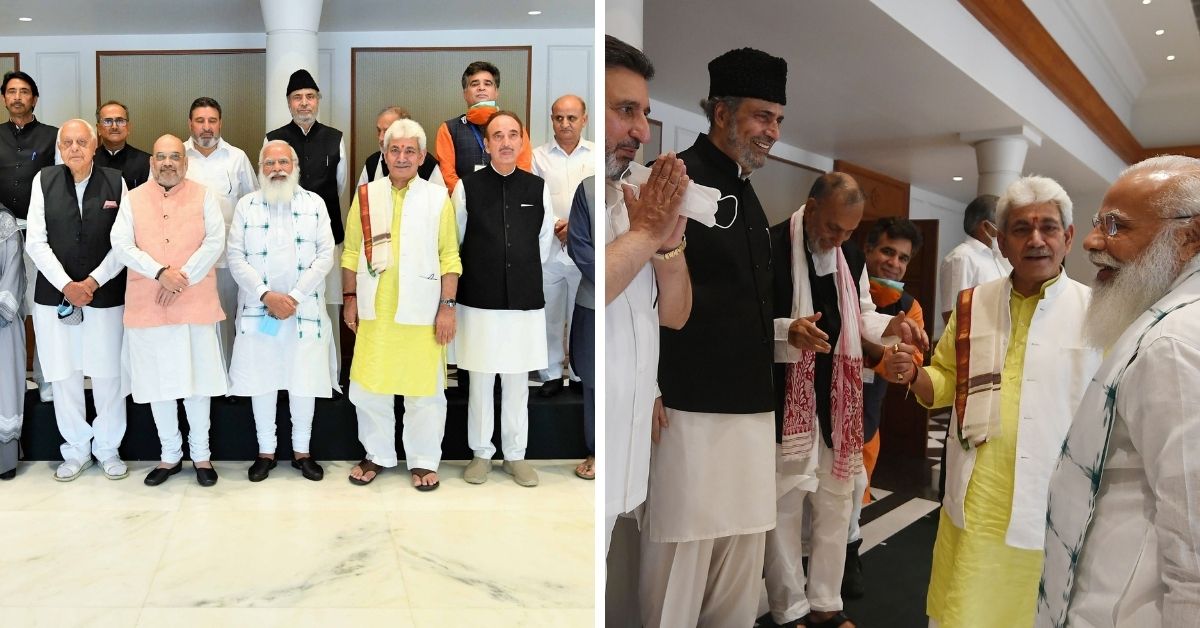 Prime Minister Narendra Modi on Thursday called a crucial all-party meeting to discuss the current situation in Jammu and Kashmir. This meeting was intended to decide on the future course of action for the UT with leaders from the Gupkar alliance.
Meeting with Jammu & Kashmir leaders
PM Modi on Thursday carried out a three-hour-long discussion with 14 political leaders from Jammu & Kashmir to discuss the future course of action in the former state.
Also considered as a crucial meeting, it is the first such gathering made by the government since the abrogation of J&K's special status in August 2019. The meeting, however, was also attended by Union home minister Amit Shah, National Security Advisor Ajit Doval, and Lieutenant Governor of Jammu and Kashmir Manoj Sinha.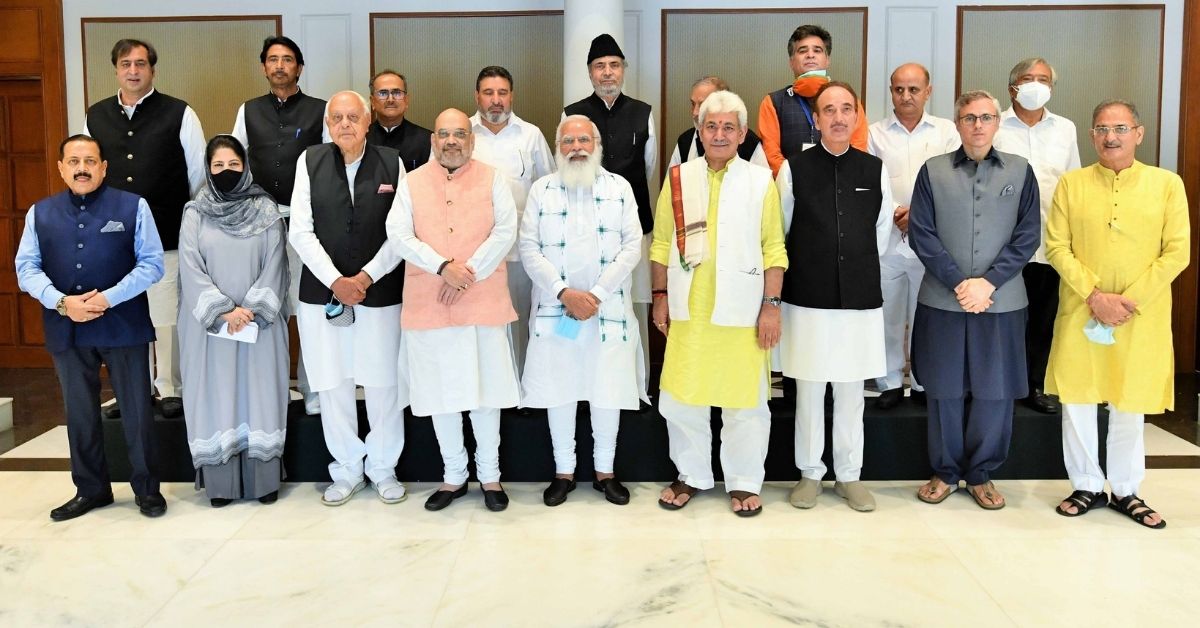 While the PM asserted the Centre is committed to the democratic process in the Union Territory, the J&K leaders, though, were not happy with the way Article 370 was abrogated and wanted to restore it.
People of J&K are in a lot of difficulties after 5th Aug 2019. They're angry, upset & emotionally shattered. They feel humiliated. I told PM that people of J&K don't accept the manner in which Article 370 was abrogated unconstitutionally, illegally &immorally: Mehbooba Mufti, PDP pic.twitter.com/2xHZxlAlK1

— ANI (@ANI) June 24, 2021
We told PM that we don't stand with what was done on 5th Aug 2019. We're not ready to accept it. But we won't take law into hands. We'll fight this in court. We also told PM that there's been breach of trust b/w State & Centre. It's Centre's duty to restore it: Omar Abdullah, NC pic.twitter.com/UjBdTL0mOL

— ANI (@ANI) June 24, 2021
The government sources, giving the details, said that PM Modi heard out advice and inputs from all members and expressed satisfaction that everyone shared their reasonable views.
Democracy in J&K
According to the sources, it was also discussed that elections in J&K can happen soon after the delimitation process and that most of the members showed readiness for it.
"It was an open dialogue which happened inside the building for a better future in Kashmir," they said.
Today's meeting on Jammu and Kashmir was conducted in a very cordial environment. Everyone expressed their commitment to democracy and the constitution. It was stressed to strengthen the democratic process in Jammu and Kashmir: Union Home Minister Amit Shah

(File photo) pic.twitter.com/VDrpMKED2m

— ANI (@ANI) June 24, 2021
Meanwhile, the main focus of the meeting was to encourage the democratic process.
"PM Modi said that we are completely committed to the democratic rule in J&K. He emphasized in holding assembly elections just like the successful conduct of DDC elections are a priority," they said.