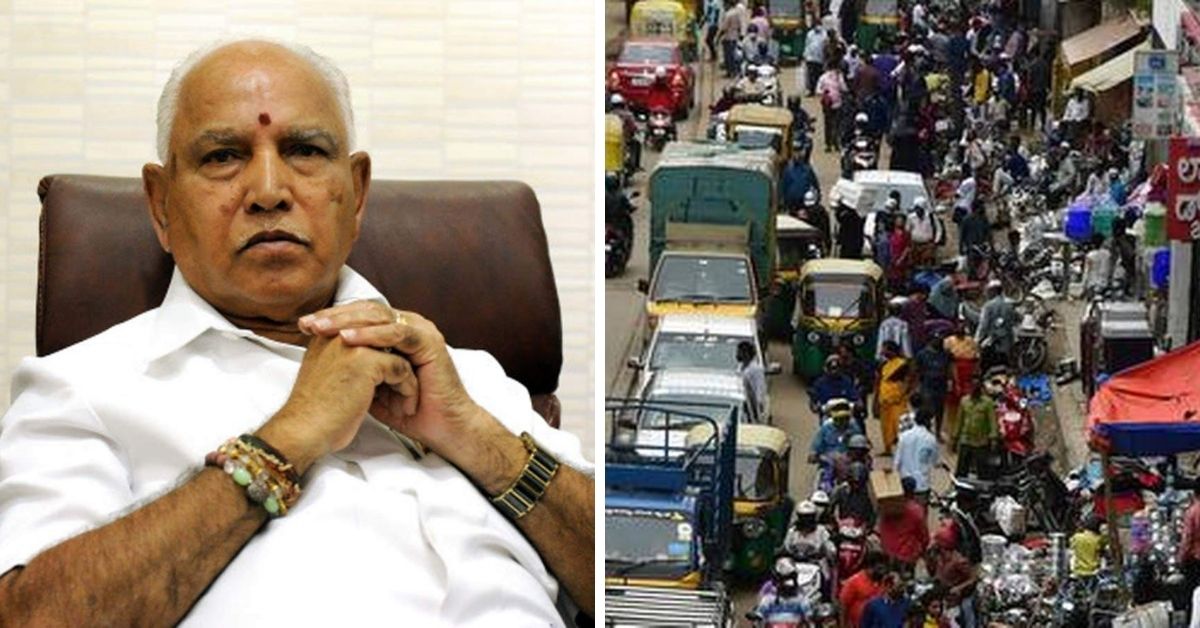 The Karnataka government has issued strict orders against those who violet the Covid protocols. The authorities have decided to impose heavy fines on citizens and establishments such as hotels and departmental stores, and organisers of public events who fail to enforce Covid safety rules.
Strict punishment for violating Covid Protocols
Seeing the developing cases in the state from the past couple of weeks the authorities are looking to take strict actions to stop the spread of the virus.
According to the Times Of India, recently five districts in Karnataka are recording higher than 2% daily positivity rates in the past seven days. In this, Udupi tops the list with 3.5%, Bidar 3.1%, Dakshina Kannada and Kalaburagi 2.5% each, and Bangalore 2.3%.
The Department of Health and Family Welfare Services informed that in recent times 7,851 cases were reported from Bangalore Urban alone. Meanwhile, 54 persons succumbed to the infection across the state of which 33 were from the capital city alone.
The state government's order
"The owners of the establishment will be responsible for ensuring compulsory wearing of masks and social distancing, enforcing restrictions on the number of persons to be allowed," the state government order read.
For not wearing a mask, failing to maintain social distancing: Rs 250 (in urban areas), Rs 100 (in rural areas)
For violating social distancing norms in non-air-conditioned halls, departmental stores – Rs 5,000
Violation of Covid-19 norms in air-conditioned halls, departmental stores, branded shops (single and multiple brands), shopping malls – Rs 10,000
For failing to follow Covid-19 guidelines in starred hotels (three-star and above), marriage or convention halls (500 minimum capacity), other similar public places – Rs 10,000
Organisers of public functions/rallies/gatherings/celebrations – Rs 10,000. Source: Indian Express 
Dr CN Manjunath, a member of the Covid task force, said the government must "regulate crowding that happens in festivals, mass prayers, film launches, etc. They must be banned temporarily. We are seeing a second wave because people became complacent thinking Covid has gone."
Also Read: Indian Army Could Participate In Military Exercises In Pakistan This Year