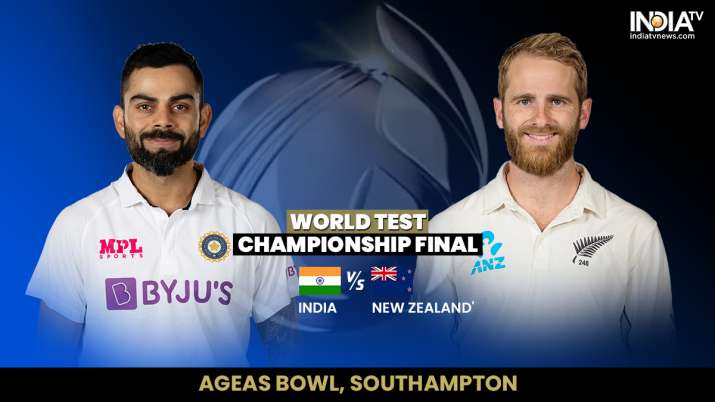 Having the first day interrupted in the final of the World Test Championship between India and New Zealand, cricket fans would be wondering if the reserve or 6th day would come into effect.
As earlier announced by the International Cricket Council (ICC), June 23 will be the reserve day. With this, the 6th day will allow a maximum of 330 minutes or 83 overs plus the substantial last hour.
However, the designated reserve day will come into effect only if the time lost during the actual play on each day is not compensated on the same day.
Explaining simply, if you miss an hour of play due to rain and then make it up by the end of the same day, then that is zero net time lost.
Nevertheless, if you lose an entire day's play due to rain and then manage to makeup, for only three hours over the continuing four days, then you are missing net playing time for the match. This is when the reserve day comes into effect.
And with the given situation in the WTC final, if needed, the reserve day can now come into effect with a total of six hours of play lost on Day 1 already.
If going by the weather prediction the rain will likely spoil the party more further. It is predicted that throughout the WTC final, there will be dark clouds in Southampton with more chances of rain on all five days of the Test match.
The match saw rain on the first day and an overcast condition on the 2nd day. And now the weather forecast has predicted a 56 per cent chance of rain on the 3rd day, with 65 per cent on Day 4 and 63 per cent on Day 5.
Meanwhile, the weather forecast of reserve day, which is on June 23 will have a 25 per cent chance of rain, which is slightly less for rain as compared to other days of the game.