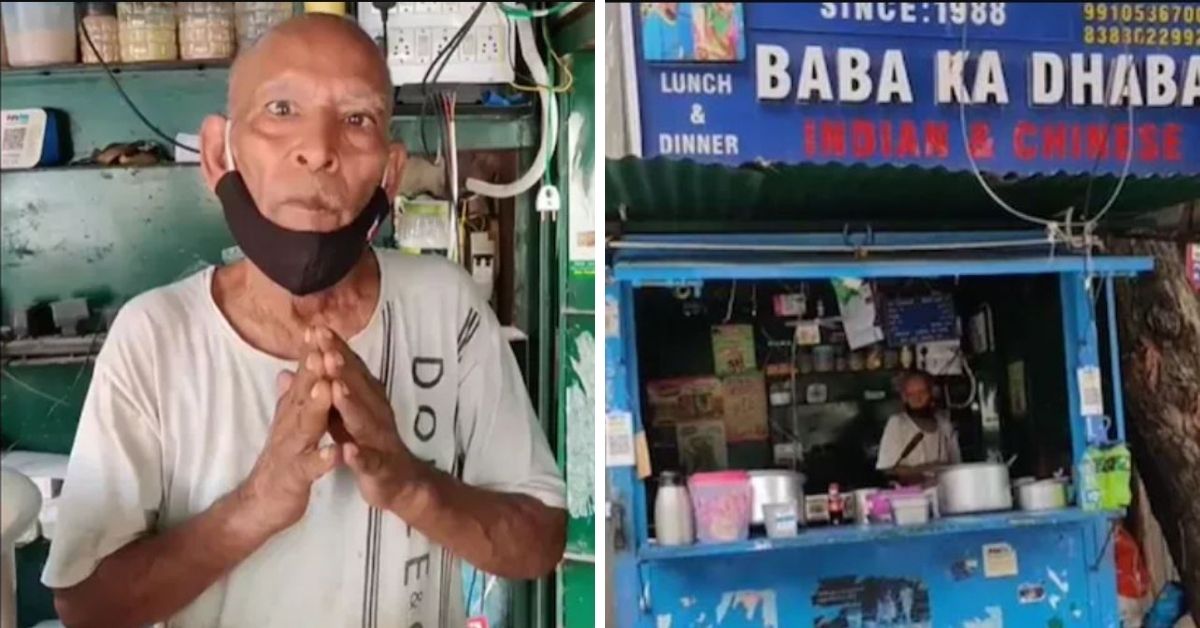 The man who runs Baba ka Dhaba attempted suicide on Thursday night and is presently admitted to the hospital.
Attempting a suicide
According to reports, 80-year-old Kanta Parasad's wife told that he took an excess of sleeping pills as he was stressed about his financial condition. The Police said that they got a PCR call late on Thursday that a man, had attempted suicide.
"Police hurried to the scene and discovered that it was Kanta Prasad. For now, he is undergoing treatment. His wife notified the police that he had been discouraged for the last few days," a senior police officer said.
Badaami Devi said that her husband is in huge debt as the rent of the restaurant they opened in New Delhi is Rs 1 lakh and they were earning around Rs 30,000 per month. Therefore, Kanata Prasad was bothered about paying his debts.
Kanta Prasad became a social media sensation after a YouTube video by Gaurav Wasan was shared highlighting the problems of the old couple during the Covid lockdown.
Unsuccessful business
Following the incident, Kanta Prasad received a lot of donations from over the country. However, he and his wife were back to the old Dhaba after their restaurant in south Delhi's Malviya Nagar wasn't successful.
According to sources, Prasad had spent Rs 5 lakh to open the new restaurant and hired three workers. Following a short period of progress, the customers count decreased gradually and Prasad had to shut it down.
He told that the average monthly sales never passed Rs 40,000. All the losses were taken care of by him.
"On the blunder, I feel we were wrongfully encouraged to open a new restaurant. Of the total expenditure, we only managed to recover Rs 36,000 from the sale of chairs, utensils, and cooking machines, after the restaurant shut down."
Moreover, a couple of days ago in an Instagram video, Prasad with folded hands had said that Gaurav Wasan was not a thief and that he never alleged that he was one. Prasad said that he was mistaken to say offensive things about him, He added,
"I made a misunderstanding by saying so 'I didn't call him but he approached us himself,' I'd like to apologize."