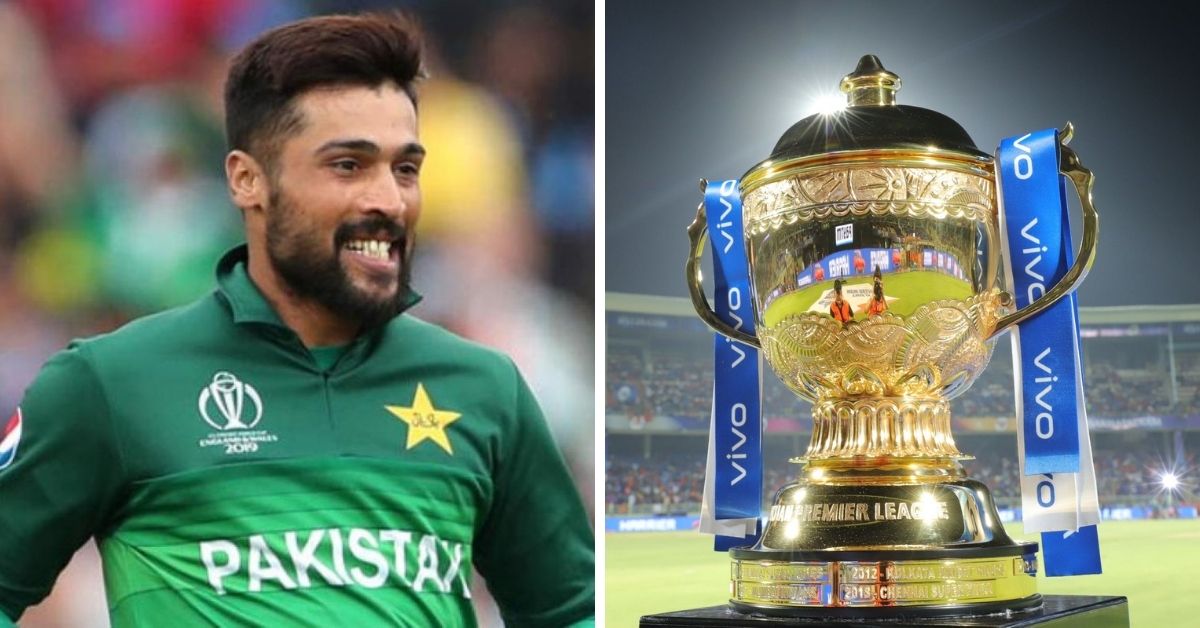 Former Pakistan pacer Mohammad Amir who retired from international cricket at the age of 28 in December last year, has revealed his plans to participate in the Indian Premier League (IPL).
Mohammad Amir To Play IPL?
The left-arm pacer is currently playing franchise cricket across the world, and it is believed that the fast bowler is planning to raise his kids in England. With this, Amir may get a chance to play in the IPL once he holds British Citizenship under the given circumstances.
In an interview, the 29-year-old revealed that he intends to play cricket for another 6 to 7 years. However, he hasn't considered his plans after receiving Citizenship.
"At this very time, I've been granted unspecified leave to remain in the United Kingdom. I'm liking my cricket these days and plan to play for another 6 or 7 years so let's see how things go."
I would love to see my kids grow up in England and receive their education, so no doubt I will be spending time there. But, at the moment, I've not considered the other circumstances and opportunities available and how things will turn out when I hold British Citizenship in the future," Amir told PakPassion.net.
The controversial cricketer
In his controversial international career, Mohammad Amir played 36 Tests, 61 ODIs, and 50 T20Is. He had come across lots of 'mental torture' by the administration as the reason behind his decision. The Paki bowler had fully criticized Pakistan coaching staff, including Waqar Younis and Misbah-ul-Haq, for more than one time.
Amir also ignored the charges that he withdrew from international cricket to participate in T20 leagues across the globe and earn money. Rather, he criticized few people without naming them and said that some have always foolishly twisted his actions.
"There are few people who have a mindset where they believe that a specific person can never do anything wise. So no matter how hard he tries, they will bend it and turn it into a negative way."
"I am only participating in the games available to other Pakistani cricketers, and it's not as if any particular leagues are being created just for my interest. If cricketers are taking an opportunity to play in a league, then they should have it."
"When I was omitted from the Pakistan side, I was going to grab every opportunity so that I could develop and demonstrate to others that I can still achieve and people accepted that. But, after I hanged my boots from Test cricket and I started playing in leagues around the world, suddenly people started speaking it was all about money," Amir added.