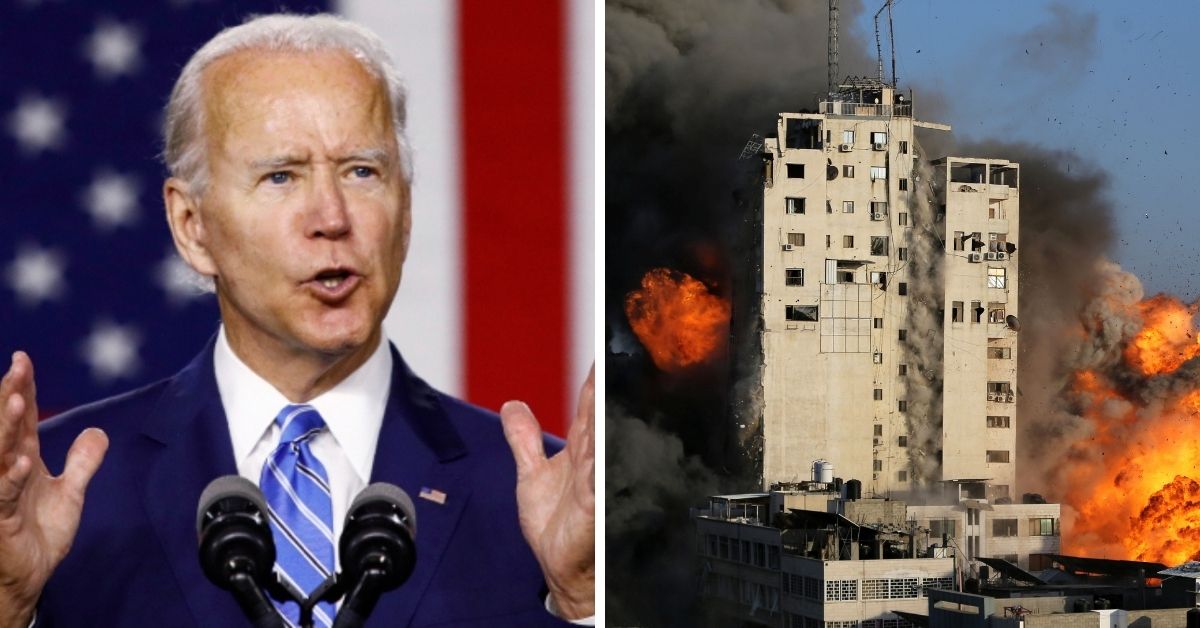 The newly elected US president Joe Biden in his latest comment on Israel and Palestine escalation, said, "Israel has a right to defend its territory when you have thousands of rockets flying towards you."
US response to the ongoing conflict
It is reported that the group of Hamas military commanders fired more than 1,500 rocket towards Israel. On the other side, Hamas said more than 550 government and residential buildings had been targeted in Israeli attacks.
Another video showing how
Hamas is firing rockets at Israel from populated areas in the Gaza Strip. This is a double war crime: targeting civilians while using them as human shields.

1/3 of these 250+ rockets fell inside the Gaza Strip, killing Palestinians. #GuardiansOfTheWalls pic.twitter.com/GP9Hh52RW6

— Ofir Gendelman (@ofirgendelman) May 11, 2021
Violent clashes between the Israeli military and Hamas rocket squads drove a combined diplomatic pressure to end the most severe fighting to shake the area since a 2014 war.
"My expectation and hope are that this will be closing down sooner than later. However, Israel has a right to defend itself when you have thousands of rockets flying into your territory."
BIG: US President Joe Biden says, "Israel has a right to defend itself when you have thousands of rockets flying into your territory."
pic.twitter.com/OPZYlWOEGA

— Aditya Raj Kaul (@AdityaRajKaul) May 12, 2021
According to the reports, the US sent an envoy to the region. With this, the United Nations Security Council also met for a second emergency gathering on the crisis for Wednesday.
The conflict
In the current scenario, Israeli defense officials blamed militants for exercising Gaza civilians as human shields by launching rockets from civilian buildings such as schools and populated neighborhoods.
Earlier, the UN had predicted that the clash in Gaza could escalate into a "full-scale war" after Israel brought out heavy airstrikes on Gaza and Palestinian militants fired hundreds of rockets into Israel. Since Monday, at least 53 Palestinians, including 14 children, have been killed, say Palestinian officials, and at least six Israelis were also killed in the current chaos.
On the continuing scenario, Netanyahu warned that there would be retaliation and other senior militant commanders would be targeted for assassination.
"We have just begun; We will strike at them in ways they never imagined," he said at a Tel Aviv-area hospital where some of the Israeli wounded had been taken.