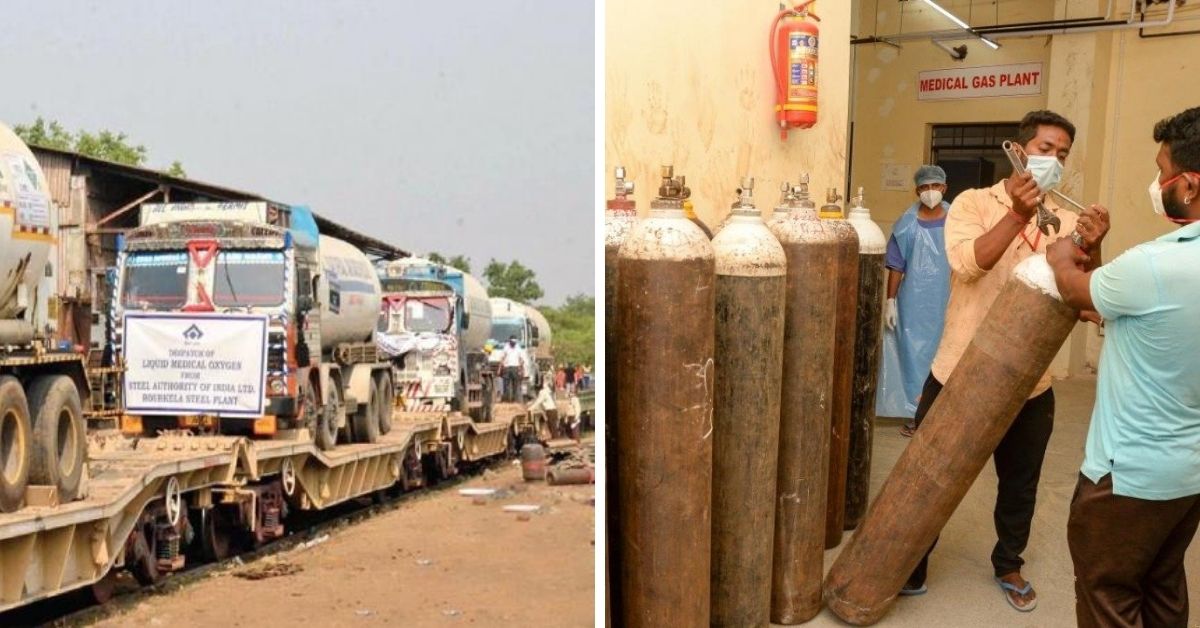 Many hospitals in several Karnataka districts, including Bengaluru Urban, are still facing a shortage of medical oxygen despite emergency supply from the center.
Extra supply of Oxygen
Several deputy commissioners, speaking to chief minister BS Yediyurappa in a video conference, demanded an extra supply of the resource to battle over the crisis. With the recent aid from the center, the state government has not shared any data on exactly how much it has received as aid. However, it has claimed that the central government has noticed its request and is distributing sufficient supply all over the state.
Earlier, the Karnataka high court had directed the Centre to provide 1,200 tonnes of liquid oxygen to the state every day. With this, the Supreme Court had also agreed, on May 8, to support the HC order.
Supply mismatch
Holing on to the supreme court's view, the Centre increased the state's allocation to 1,015 tonnes per day from May 11 with an assurance to increase it to 1,200 tonnes in a few days. But, all that the Centre has allocated and supplied to the state is 800 tonnes.
"On average, we are receiving around 800 tonnes of oxygen every day as against the agreed number of 1,015 tonnes. This has left us in a helpless position as far as oxygen availability is concerned," said Munish Moudgil, senior IAS officer who is a nodal officer for the supply of oxygen.
An official revealed that one reason for the allocation demand-supply mismatch is that the Centre has designated supply for Karnataka from Odisha.
"As it takes a minimum of two days to bring oxygen from Odisha to Karnataka, it is difficult to ensure regular supply. This is creating the obstacle. The shortage of oxygen tankers is only increasing the issue," the official said.
Previously, Karnataka had inquired the Centre to enable it to manage whatever oxygen is produced within the state. This will not only save time and transportation costs but will also help with plan distribution. Yet, the Centre is to respond to the proposal. It is reported that a portion of what the state produces is being sent to Andhra Pradesh and other states under the Centre's allocation plan. It is also reported that the state produces about 920 tonnes of the resource per day.