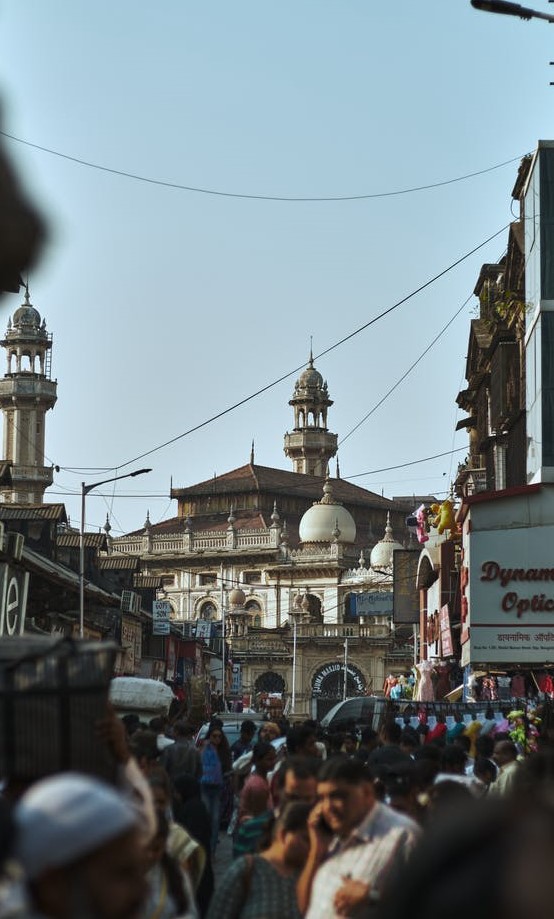 Chor Bazaar is a famous market for antiques and second-hand items in Mumbai, India. Chor Bazaar name translates to "thieves' market". As it is said to have originally been a place where thieves sold stolen goods. Today, it is a popular destination for both tourists and locals who are looking for bargains and unique items. In Chor Bazaar, you can find everything from furniture and household items to clothing and jewelry, as well as art objects and antiques. It is a fascinating place to visit for anyone interested in history, culture, or shopping.
Chor bazaar Mumbai address:
The address of Chor Bazaar in Mumbai is Mutton Street, Kumbharwada, Mumbai, Maharashtra 400003, India. It is located in the bustling area of South Mumbai, near the Bhendi Bazaar and Mohammad Ali Road. The market is easily accessible by public transportation, with several bus and train stops located nearby. However, as with any crowded market, it is important to be aware of your surroundings and take precautions against pickpockets and other potential hazards.
what can I buy at Mumbai Chor bazaar?
At Mumbai's Chor Bazaar, you can find a wide variety of items to buy, ranging from antique furniture, vintage items, and decorative objects, to electronics, clothes, and accessories. Here are some of the popular items you can find at Chor Bazaar:
1. Antique furniture such as chairs, tables, cabinets, and sofas
2. Decorative items like old mirrors, lamps, chandeliers, and clocks
3. Vintage cameras and other electronics
4. Traditional Indian clothing, including sarees, lehengas, and kurtas
5. Leather goods, like bags, belts, and wallets
6. Jewelry, including both traditional and modern styles
7. Musical instruments, including harmoniums and tablas
8. Second-hand books and records
9. Carpets and rugs
10. Wall art and paintings
Remember to always bargain when buying items in Chor Bazaar, as the initial price offered by the seller is usually much higher than the actual value of the item.
Is Chor bazaar mumbai legal?
Yes, Chor Bazaar in Mumbai is a legal marketplace. Although the name "Chor Bazaar" means "thieves' market," the items sold there are not necessarily stolen goods. The Chor bazaar market has a long history and is known for its antiques and second-hand items. which are often sold by vendors who specialize in buying and reselling goods. However, it is important to note that due to the nature of the market, there may be some items sold that are counterfeit, pirated, or otherwise illegal. Therefore, it is important to exercise caution and be aware of the risks involved in shopping in a crowded and busy marketplace.
Timings of chor bazaar mumbai:
The timings of Chor Bazaar in Mumbai can vary, but it is generally open from around 11:00 AM to 7:00 PM, seven days a week. However, it is important to note that some shops and stalls may open and close at different times. And the market may be closed on certain public holidays. It is always a good idea to check the specific timings of the shops. Or the market before visiting to avoid any inconvenience. It is also recommended to visit the market during the day as it can get crowded and difficult to navigate in the evening.
History of Chor Bazaar Mumbai:
Chor Bazaar, which means "thieves' market," is a famous marketplace in Mumbai, India.  Chor Bazaar has a long and interesting history dating back to the 19th century. when it was known as Shor Bazaar, meaning "noisy market."  This market was primarily a wholesale market for merchants selling used and antique goods. And it was not unusual for stolen goods to be sold there.
Chor Bazaar market gained its current name, Chor Bazaar, in the early 20th century when it became known as a place to buy stolen goods. The British colonial authorities tried to crack down on the sale of stolen goods. and even tried to rename the market to Mutton Street, but the name Chor Bazaar stuck.
Over time, the market has become a famous tourist destination. And its focus has shifted from stolen goods to antiques and second-hand goods. It is now a popular spot for locals and tourists alike who are looking for unique and interesting items at bargain prices.
Today, Chor Bazaar is one of Mumbai's most popular and vibrant markets. with vendors selling everything from furniture and home décor to clothing and accessories, musical instruments, and more. It is a must-visit destination for anyone interested in history, culture, and shopping in Mumbai.
Also read –  Chor bazaar Bangalore
Thank you
What is Chor Bazaar mumbai address?
Chor Bazaar is one of the largest flea markets in India, located at Mutton street, near Bhendi Bazaar in Grant Road, South Mumbai.
What is Chor bazaar mumbai timings?
The timings of Chor Bazaar in Mumbai can vary, but it is generally open from around 11:00 AM to 7:00 PM, seven days a week.
What is the Chor Bazaar mumbai History?
Since the British ruled India, the Chor Bazaar in Bombay has grown to become one of the country's oldest markets for used items. It is stated that nowadays, used products rather than stolen things are sold more frequently. The market is currently well known for its vintage and antique goods.