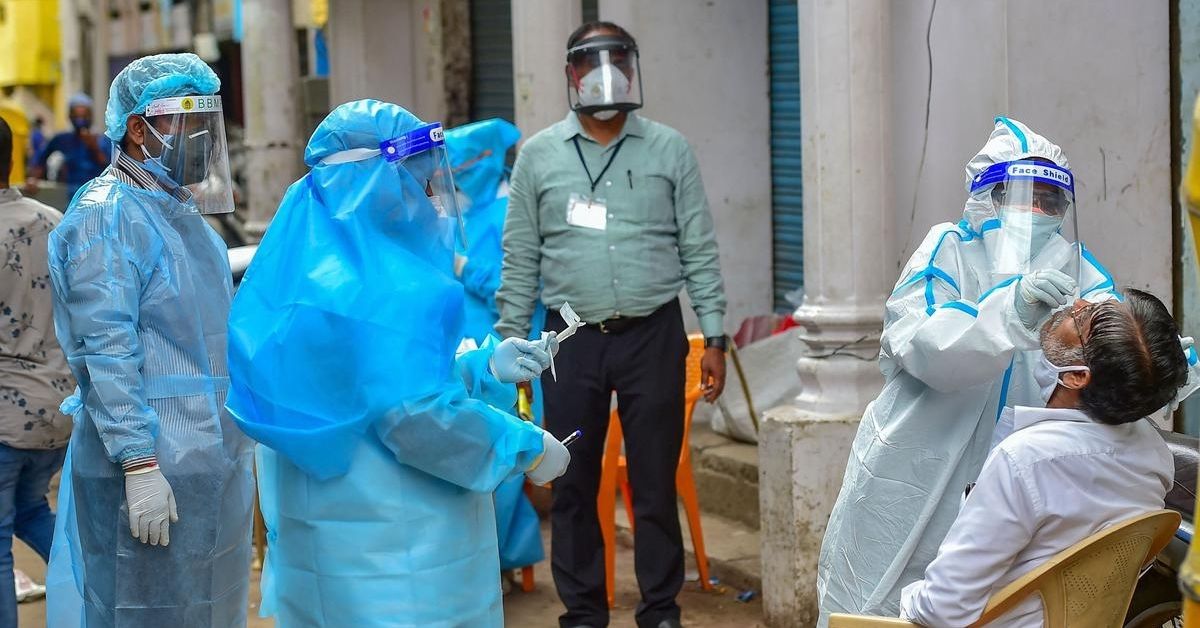 Despite being on a lockdown, Karnataka on Monday reported 38,603 fresh Covid cases and 476 deaths, taking the total number of infections to 22,42,065 and the toll to 22,313. With the total count, Bangalore Urban alone estimated 13,338 new cases, the Health Department revealed.
Freshes cases
As of May 17 evening, the total number of active cases in the state stood at 6,03,639. The positivity rate for the day reached 39.70 percent, the death rate was at 1.23 percent. With 476 deaths reported in the state, 239 alone are from Bangalore Urban, followed by Hassan (29), Ballari (17), 15 each from Kalaburagi, Shivamogga, and Uttara Kannada, Tumakuru (14), Bengaluru Rural (13), Mandya (10), followed by others.
Bangalore standing in first place with 13,338 fresh cases, Hassan stood second with 2,324 new cases, Ballari 2,322, Mysuru 1,980, Tumakuru 1,915, Belagavi 1,748, followed by others.
Triaging centers
With the steady cases in Corona, Karnataka Chief Minister B S Yediyurappa has suggested Covid patients make use of the triaging centers in the city to benefit from medical treatment before going to hospitals.
"We are expanding the number of triage centers in the city. There will be doctors available 24×7 at these centers, who will work in three shifts," Yediyurappa said.
"Studying the conditions of the patients, the doctors will suggest sending them to the hospitals and will determine when to give treatment at the ICU," Yediyurappa said.
According to the sources, these triage centers in the city will not only provide quality treatment to Covid patients but also reduce the load on the medical team in hospitals.
Amid all of this, Mucormycosis or black fungus is now bothering the government and health experts in the state. Karnataka has so far reported 97 such cases.
"People who are diabetic are more likely to get this rare fungal disease. Extreme use of steroids and contamination in ventilators and other equipment are also the reason for Black Fungus Infection. We are developing a committee and also have asked the Union government for the medicine which is used in the treatment of the Black Fungus," said Sudhakar, Karnataka Health Minister.