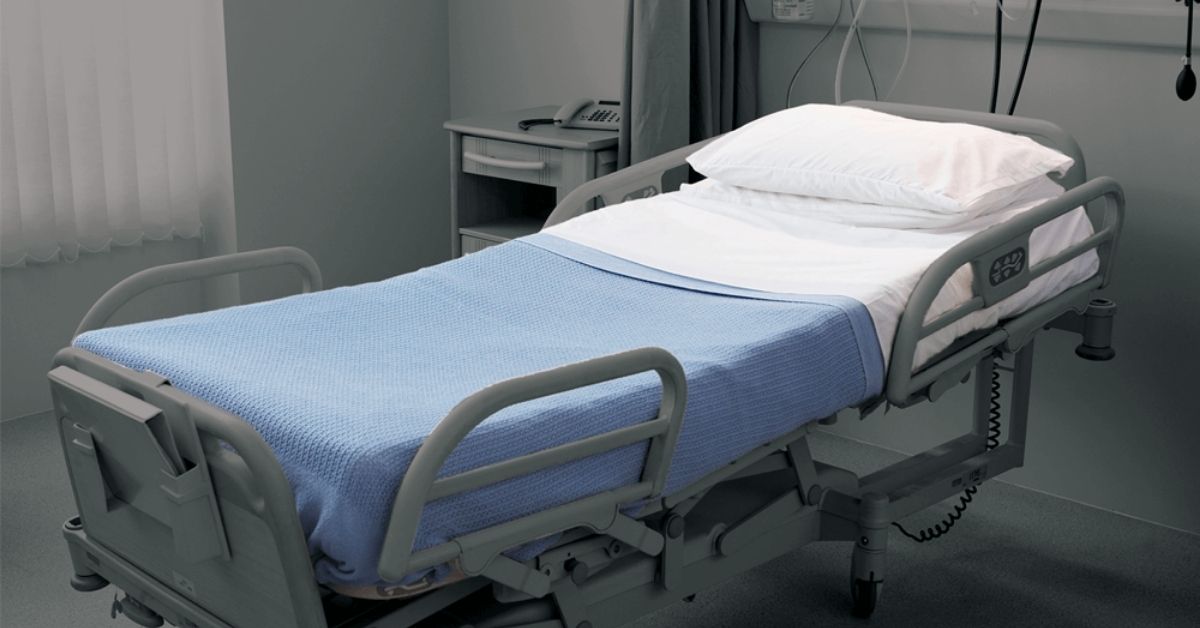 There are a lot of cases that come to light that people are facing trouble finding an appropriate bed for a Covid patient in Bangalore. If you need a hospital bed in the city, understanding these steps could help you save valuable time and valuable life. 
STEP 1:
If you need a hospital bed it would mean you have already tested yourself for Covid 19 at a lab. This means you are probably been isolating at home and were in touch with your doctor who is now asking you to move to a hospital.

Your RT PCR report has an SRF number which you would have got via SMS. Keep that number very carefully. 

When the report comes positive you will get a BU number (Bangalore Urban Number). Keep this number with you as well. It should ideally come to you via SMS.
OR
          You can call BBMP on 1912, give them your SRF number to generate a BU number, and register for a bed.  
There is a chance that you may get a false negative report despite having all symptoms present.

Many have faced the above-mentioned problem. This type of case is called a SARI case-Severe Acute Respiratory Infection. Your SRF number again is the important number to hold on to in this case. 
STEP 2: Getting a Bed if your test shows positive
The best option is to call the BBMP hotline on 1912 0r 14410 or 108. Notably, all private hospitals have also allocated 50% of their beds under the BBMP quota.

BBMP Zonal Helpline numbersEast Zone 7411038024 / 9886496295West Zone 080-68248454South Zone 8431816718

Mahadevapura Zone 080-23010101 / 080-23010102

Bommanahalli Zone 8884666670

Yelahanka Zone 9480685964

R.R. Nagar Zone 080-28601050

Dasarahalli Zone 080-29590057 / 080-29635904 / 080-29635906

If the RT PCR is positive, use the SRF or the BU number to register your request for a bed.

Keep in mind that the number of cases outnumbers the beds. So this process will take time and effort. 

Allot a family member/friend to call BBMP repeatedly until you get a bed. An due to the time like this the BBMP is also handling a lot of calls and your request may fall without resolution.   
STEP 3: Getting a bed if your report is negative
If you get a false negative report despite having symptoms, it could get complicated.

This is called a SARI case and it could be a real problem.

Keep calling BBMP and keep telling them your SRF number and that it is a SARI case until a bed is allotted.

Get started again from a different lab or ask the hospital for a rapid test to reconfirm. Keep in mind these reports may also take time to come.

If they insist on a BU number (which is not possible without a positive report) keep asserting that it's a false negative and is a SARI case. 

Don't stop trying. 
STEP 4: Try all other resources alongside
Have a person dedicated to making calls to all hospitals to start checking the availability of beds alongside. 

 Hospital Bed Status – bbmpgov.com/chbms  is a good place to check the availability of beds in hospitals across the city. You can narrow down the calls based on the list. 

A lot of the numbers may not work or be switched off. Have patience. There is a serious overload in the system.

Reach out to people on Instagram/ Twitter who can amplify your voice and volunteers on the ground doing great work.

Some handles you could reach out for help for Bangalore on Instagram are-@prajwal_manipal; @yuvaavolunteers; @monkey.inc; @yohansudheer
Keep the patient's information ready in this format to send to people you approach for help-
Patient Name:
Age/ Gender:
Home area/Address:
Symptoms:
SPO2 (Oxygen%)
Patient in (Home/ Hospital/PHC):
Name of Hospital/ PHC:
Ward Number/ Name (mandatory for RAT +ive):
Covid test (RTPCR/RAT/ Not done):
SRF number/ BU number:
Covid result:
Attendant name:
Attendant Mbl No.:
Co-morbidities: BP, sugar, heart conditions:
Preferred hospital: Pvt/ Govt.
Type of Bed General/ HDU/ ICU/Ventilator:
Other Remarks: 
STEP 5: Going to the Hospital
If you manage a bed, call an ambulance with oxygen and head to the hospital. You could call 108 for an ambulance or ask the hospital you are going to organize one.

In case you are unable to get a bed and time is slipping, take the patient to your nearest ER for emergency care while continuously trying for a bed alongside. 
All the above-mentioned steps are a stressful method that requires a lot of patience. Never lose hope. 
If you are the primary caretaker of the patient, have someone with you to make all calls.
Just keep trying. And have faith.
Please SHARE this with anyone who would benefit from this information.
Just figuring out the process took us a whole day. Hope this saves you valuable time but most of all we hope you would never need to use this information.
Stay Safe, Stay Strong
list of covid 19 private hospitals in bangalore\
private hospital list and helpline number 
list of covid 19 government hospitals in bangalore