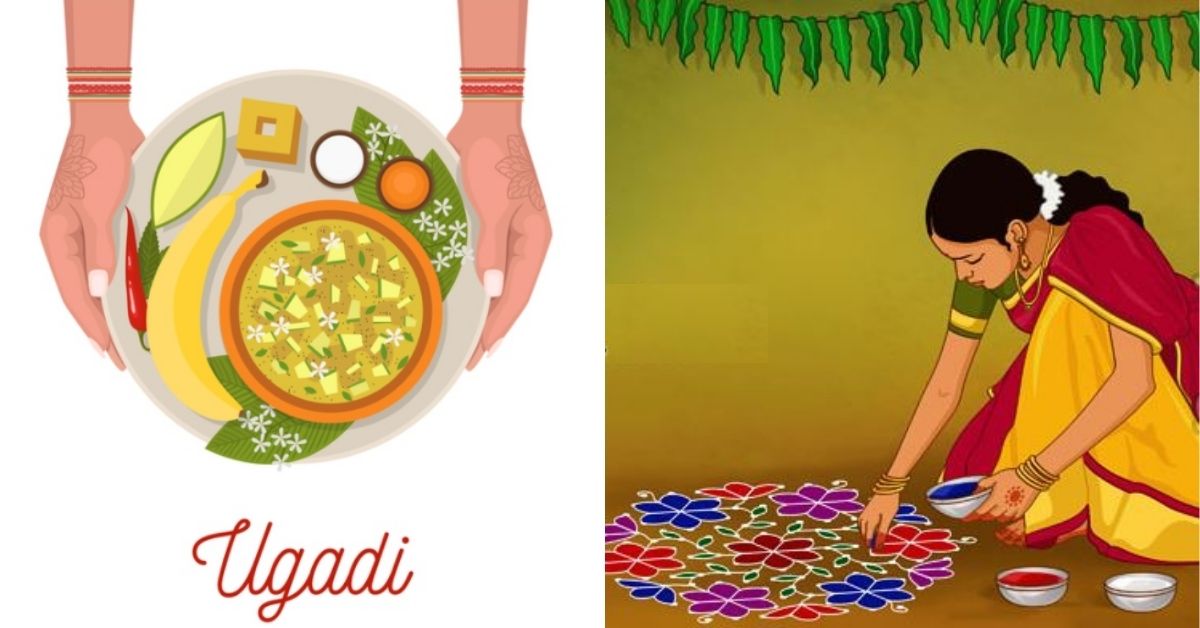 Ugadi, a festival celebrated among Hindu Kannadagias and Telugu People, the day is marked as the New Year according to the Hindu Calendar. This day is not just celebrated in Karnataka but also in other states. Described as 'Ugadi' by the people of Andhra Pradesh and Karnataka and by the name of 'Gudi Padwa' by the people of Maharashtra and Cheti Chand by Sindhis.
Why Ugadi is celebrated?
On this very occasion, all the people enjoy a full day with their respective families to the fullest. As followed by our ancestors, the festival falls according to the lunisolar calendar (changing of the moon's orbit). According to this calendar, it is the first day of the New Year, and the people welcome the first day with great pleasure and celebrations.
As followed by the tradition, if the first day of the starting year is spent blissfully, the same fortune will follow you the rest of the year.
The day starts with a refreshing oil bath and hair wash custom, known as Abhyanga. After that one wears new clothes and prepares traditional dishes for relatives and friends.
6 taste that define life
The Ugadi is incomplete without eating Neem and Jaggery. The traditional way of eating both bitter and sweet describes the essence of life. The Bevu Bella is also followed by 4 more ingredients, raw mango, pepper, salt, and tamarind juice. All together these 6 tastes signify the ups and downs of life. In other terms, it symbolizes the greatness of life filled with different emotions that show us the right path of life.
Neem means Sadness
Jaggery means Sweetness
Pepper means Anger
Salt means Fear
Tamarind means Disgust
Mango means Surprise
The above custom works as the perfect teaching of the value and the inevitability of every human sentiment.
Coming to the delicacies prepared on this day, Obbatu or Holige, Kosambari, Bellada Pannaka (a juice made with jaggery, tamarind, ginger, pepper, and cardamom), Rasayana (Fruit Salad), Shavige Payasa, Puliyogare, Chattambade, and Kesari Bath are some of the notable ones.