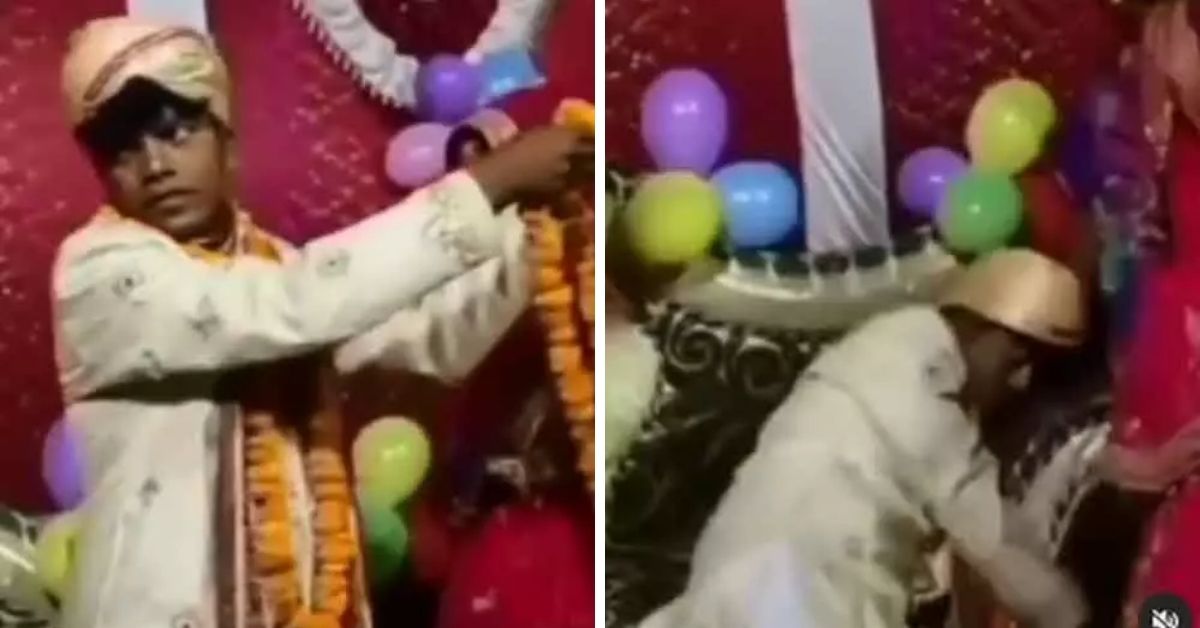 A video of a drunk groom attempting to put the wedding garland on his mother-in-law's neck has caused social media to die of laughter.
A drunk groom
A short video that is now viral across social media platforms, shows a groom, who appears to be drunk, tries to put the wedding garland to his wife but ends up putting on his mother-in-law's neck. It seems that the wedding and bachelors' party was on the same day.
Well, this doesn't end here. The groom's relatives are trying to control him but the man (groom), who is having the best day of his life, seems not too bothered about what's going on. With his annoying behavior, he even gets slapped by a guy who appears to be his relative. By the end of the video, he is literally thrown out of the scene.
This video clip was posted on Social Media and the netizens are dying out of laughter.
Watch the full video here: