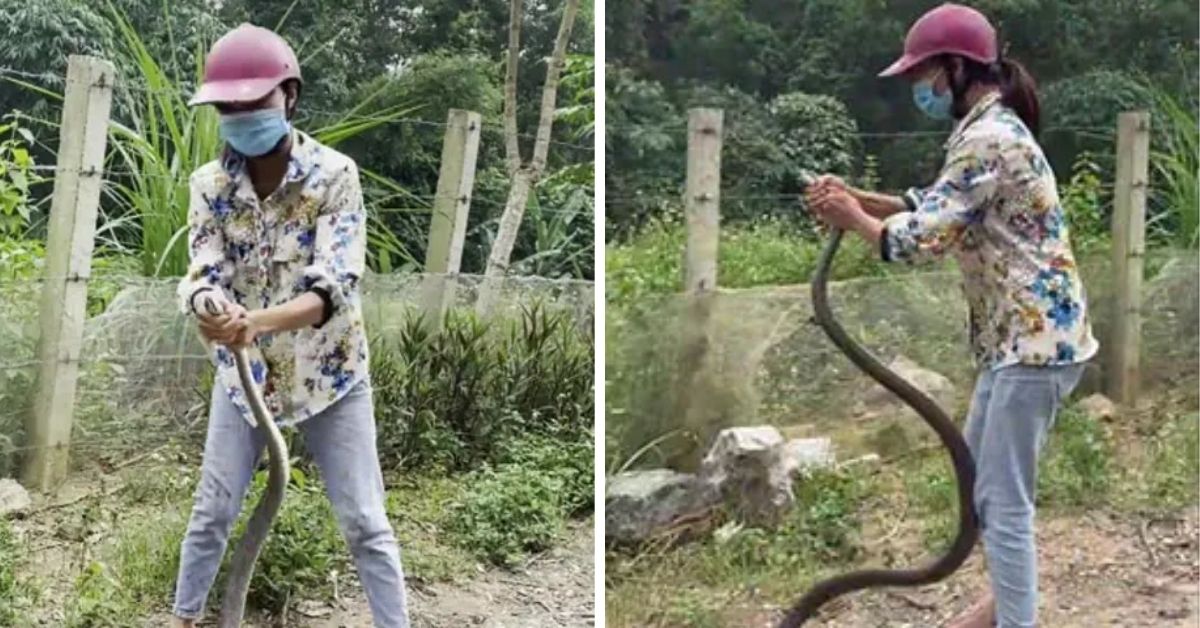 A video of a woman catching a huge snake barehanded has gone viral on social media. Netizens are appreciating the lady for her bravery despite knowing the fact that the crawling thing could give a hard run.
Catching snake with bare hands
The incident occurred on May 21, 2021, in Vietnam. In this video, a huge snake is seen wiggling and trying to escape from the woman who is trying to hold it. The video has been captured by a person who happens to be passing by, he spots this lady catching the snake on the roadside barehanded. This video will surely give you goosebumps.
Brave woman
In this short clip, the woman is wearing a pink helmet along with a mask. The woman can be seen catching the dangerous crawling creature without any protection. After catching the snake, she is seen walking away with it as the snake still fights to get away from her hold.
The onlookers who have a youtube channel named Viral Hog shared the video. "We were on the street when we saw this woman trying to catch a big snake. We decided to stop to record this moment. It looks dangerous."
The video has obtained almost three thousand views and netizens are growing crazy over this. Watch this video here: