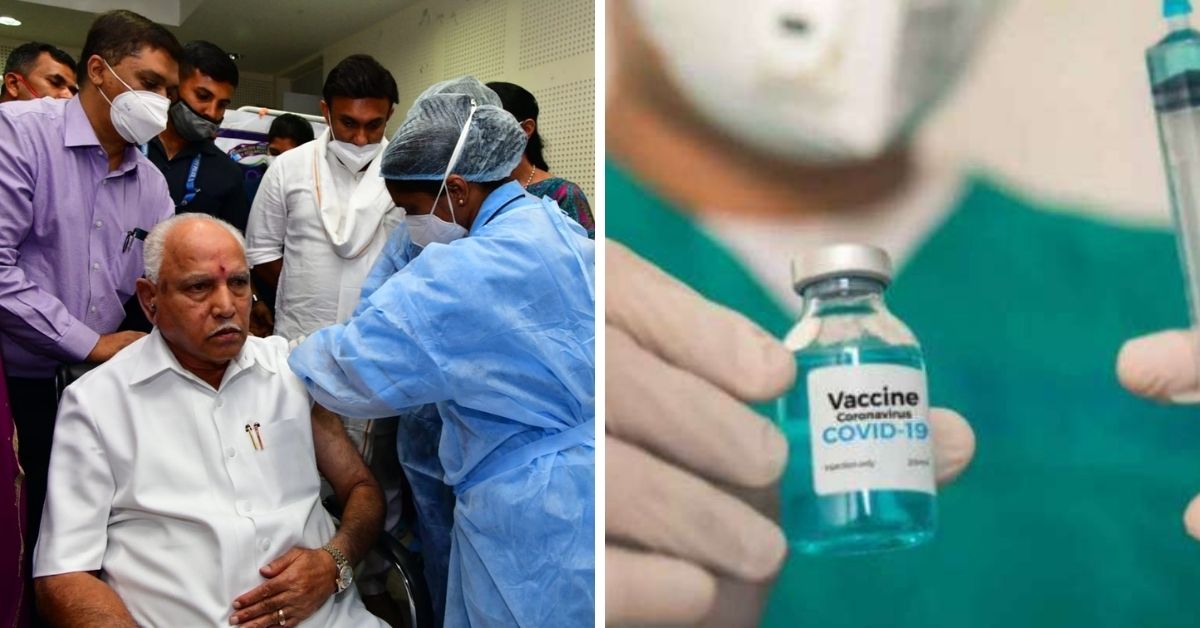 28.6 percent of Bangalore's population has got at least one shot of the covid vaccine, said a health report.
Bangalore in top 5
Bangalore Urban holds the fifth spot in terms of vaccination in the country. According to the latest report, 28.6 percent of the city's population has been vaccinated in both first and second doses.
Meanwhile, the most number of vaccination is reported from Gurugram (Haryana) with 39.2 percent followed by Chennai (33.1 percent), Kolkata (32.2 percent), and Vadodara (31.4 percent).
The Bruhat Bengaluru Mahanagara Palike (BBMP) administrators said that the vaccination was gradually picking up in the city. A few weeks ago, the civic office could hardly manage around 30,000 vaccinations in a day. Nevertheless, it has picked up now.
On May 26, a total of 75,000 people were vaccinated, while the number went up to 92,000 on May 27, and a record was created on May 28 when 1 lakh people were vaccinated.
However, the number dropped on May 30 when only 32,000 were vaccinated. After that, the vaccination drive has again picked up.
Experts believe that the vaccination rate had jumped up in private hospitals as they were joining up with corporate and resident welfare associations to maintain vaccination.
Vaccine demand
However, the concern is that there are long queues in front of primary health centers and government hospitals but the supply of vaccines is not meeting its demand.
Dr. K Sudhakar, Health Minister, was certain that vaccination would pull speed, as they were hoping for increased supplies in June.
"The vaccination process will get a boost in June as we are supposing 58 lakh vaccines, out of which 44 lakh will be obtained from the Centre and sent to the State for distribution of free vaccines at government hospitals. Now, we are expecting to vaccinate at least 58 lakh people in June alone," he said.
In the meantime, students pr others who are going abroad for jobs were given shots of Covishield. Deputy Chief Minister Dr. CN Ashwathnarayan confirmed, "Vaccination for students and employees going abroad has been combined with their passports. At first, vaccination evidence was not attached with the passport but with the PAN card and Aadhaar card. But now, to assist vaccination for students and employees going abroad, it has been linked with passports."