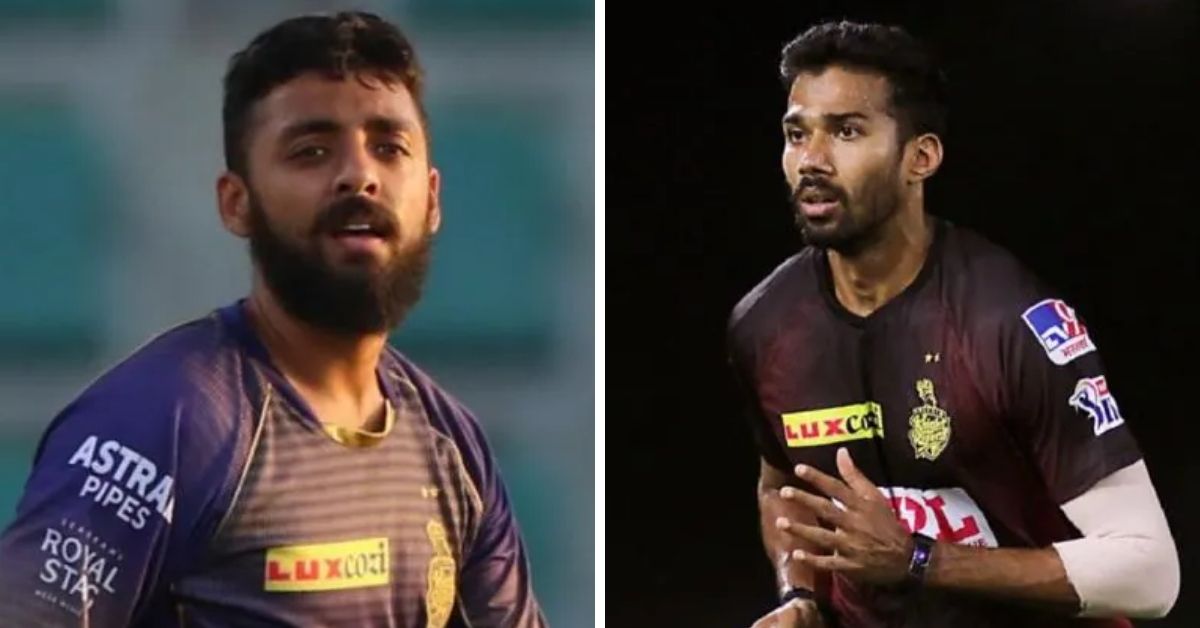 One of the hottest clashes between the two powerful T20 giants in the Indian Premier League (IPL) between Kolkata Knight Riders (KKR) and Royal Challengers Bangalore has been rescheduled after two KKR players test positive covid-19.
Two KKR Players test positive
Varun Chakravarthy and Sandeep Warrier, have been tested positive for Covid-19 this Monday. The match was supposed to be played on Monday, May 3 in Ahmedabad. But with the given circumstances the BCCI has postponed today's game.
It is reported that the players may have got infected when they had gone out for scans for injuries.
"Varun Chakravarthy and Sandeep Warrier were discovered to be positive in the third round of testing in the last four days. All other team members have tested negative for COVID -19," the sources said.
Both the players have been quarantined and the medical team is in constant touch with the duo, monitoring their health situation.
Rapid Covid checks
Due to this incident, the Kolkata Knight Riders have now moved towards a daily testing routine to recognize any other possible cases and treat them at the earliest. It is believed that the medical team is also planning to check any casual contacts of the two positive cases during the 48 hours before collection of the sample that returned the positive test results.
"The BCCI and the Kolkata Knight Riders prioritize the health and safety of everyone involved and all measures are being taken in that endeavor," the BCCI press release said.
Since the first match played in IPL, this is the first reported instance of players at a team testing positive for Covid-19 during IPL 2021.
With this situation, it won't be false to state that the IPL tournament, which has come halfway, has been shaken by the China virus.
In the points table, the Royals Challengers Bangalore are sitting in third place with 10 points while Kolkata Knight Riders are in the seventh position with two wins for 7 matches each.