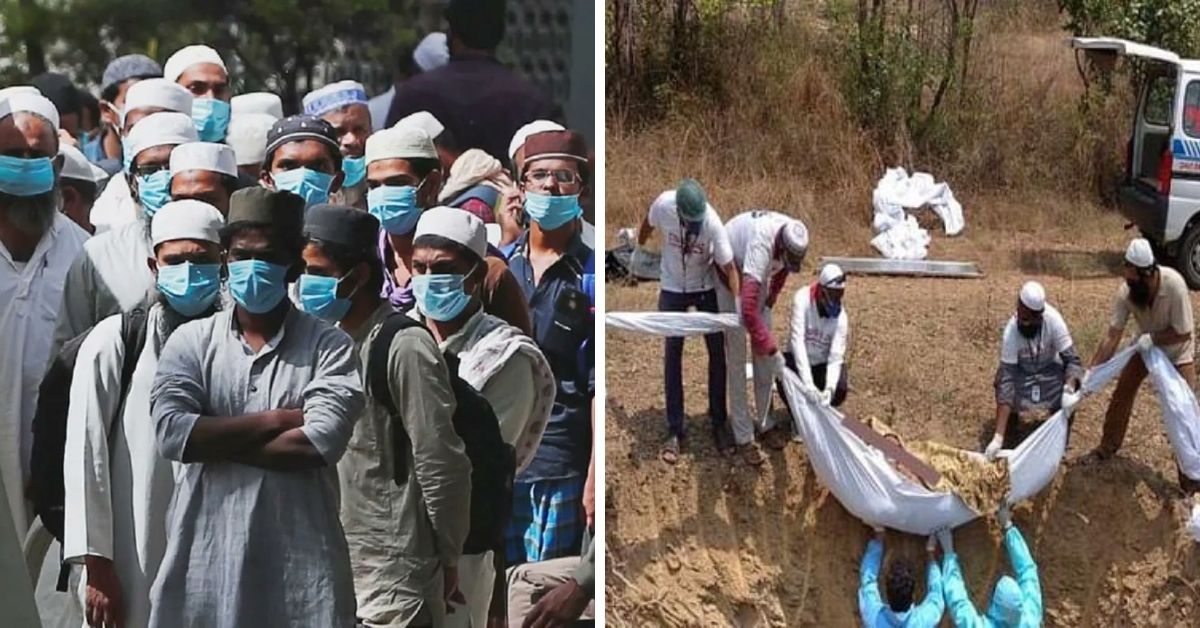 Tablighi Jamaat has established COVID-19 Joint Action Committee (JAC) in an hour of crisis, aiming to help people through the pandemic and get Covid-19 victims a formal funeral.
Tablighi Jamaat works irrespective of religion
The Sunni Islamic organization Tablighi Jamaat that was deeply criticized last year for believably spreading Covid-19 in the national capital and other parts of the country has stepped forward to complete the last rites of coronavirus patients.
At the time when the country is battling against Coronavirus, and at the same time running short on supplies such as beds, oxygen, medicines, and even crematorium space, Tablighi Jamaat has founded COVID-19 Joint Action Committee (JAC) to assist people during the pandemic and get Covid-19 victims a formal funeral.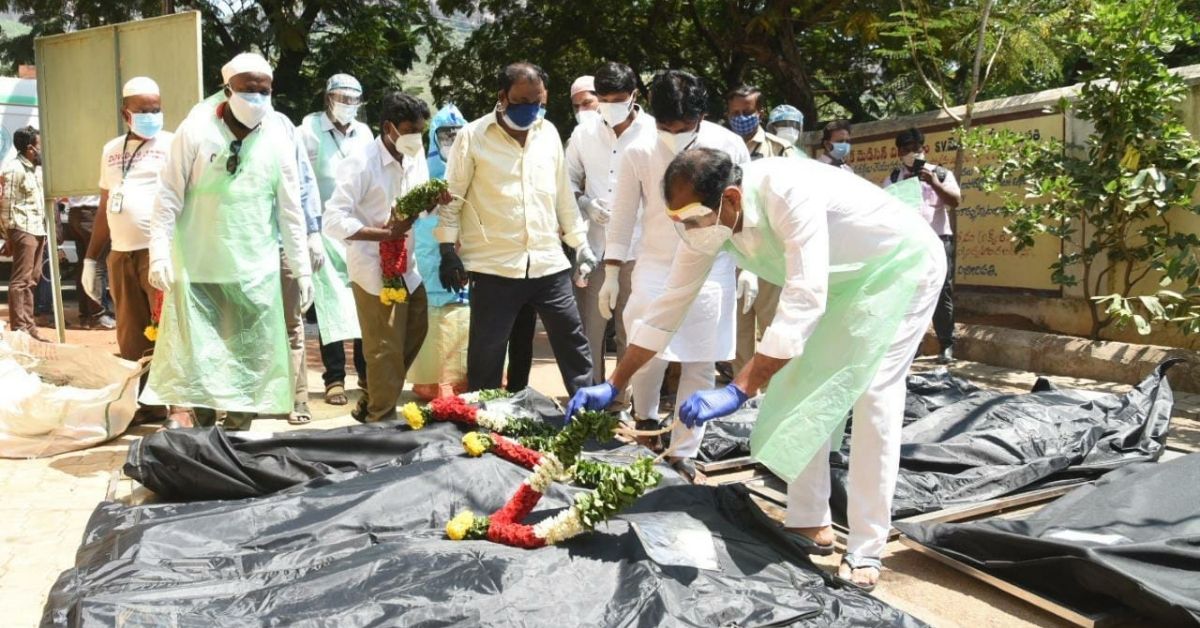 Following the Tirupati United Muslim Association, Jamaat members handle funerals of Covid-19 patients in Tirupati, Andhra Pradesh, despite community and religion.
An active member of Tablighi Jamaat said, "The previous year, several accused us of the COVID-19 spread. Now, everyone is thanking us."
60 volunteers
It is also believed that there are approximately 60 volunteers, which includes auto drivers, workers in restaurants, daily wagers, and six youths. In addition, there are also team members who are neither part of Tablighi Jamaat nor Muslims.
A member named JMD Gouse revealed that these volunteers are split into three teams, and each team is allotted at least four-five bodies every day. Gouse told that they are carrying out funerals of at least 15 bodies on daily basis following the familys' religious traditions.
According to the sources, the team has so far carried out funerals for 536 people, of which 134 were in the first wave while 402 are in the second wave. Daily the team cremates at least 15 bodies, irrespective of community and religion.
Gouse said, "In the first wave, there used to be very few deaths, often of older people; but now most of the people departing are youngsters. It becomes difficult to convince or comfort the people as they become helpless before conducting the funeral."
Speaking about protection gears, Gouse revealed that they're arranging for Personal Protection Equipment (PPE) on their own, with some contributions from people in Tablighi Jamaat. According to him, the police, municipality, and other department staff support them in the service.