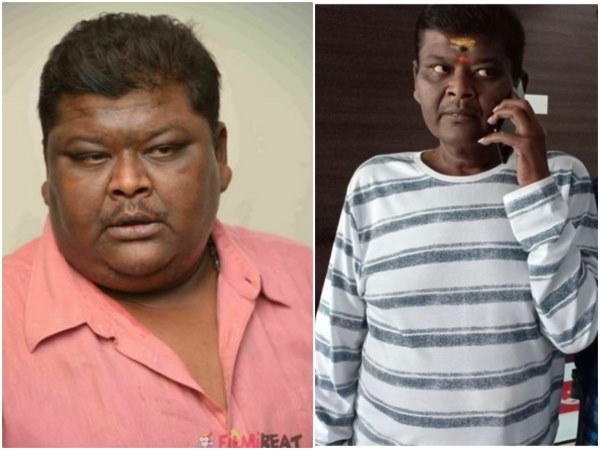 Sandalwood's Finest comedy Actor Bullet Prakash is Passed away today due to multiple organs failure. Bullet Prakash has acted in over 325 Kannada films and undoubtedly he was one among the Best Comedy Actors which Sandalwood has witnessed.
Bullet Prakash was Born on  2nd April 1976 he was aged about 44 Years. He got the Name Bullet as He was Fascinated about Royal Enfield Bullet Bike.
The Actor had undergone Weight Loss therapy and had lost about 30 Kilos in a span of 5 months, he started facing health issues right after that. He had acted with almost all popular actors Including Challenging Start Darshan, Shivaraj Kumar, Punith Raj Kumar, Sudeep, and More.
Bullet Prakash's Death News has shocked the industry and here are some of the Tweets about his Sad Dismissal.
ಕಲಾಬಂಧು #bulletprakash ನಿನ್ನ ಆತ್ಮಕ್ಕೆ ಶಾಂತಿ ಸಿಗಲಿ! ಮೆನೆಯವರಿಗೆ
ಅವನ ಅಗಲಿಕೆ ಬರಿಸುವ ಶಕ್ತಿ ರಾಯರು ನೀಡಲಿ…ಓಂಶಾಂತಿ.. pic.twitter.com/YwCFuFHj0j

— ನವರಸನಾಯಕ ಜಗ್ಗೇಶ್ (@Jaggesh2) April 6, 2020
#BulletPrakash A Talented actor…a Great Friend…and a wonderful soul…We lost you…. Rest in Peace my friend… may god give strength to your family.. Om Shanthi 🙏😔 pic.twitter.com/a5p5Z43SMi

— Tharun Sudhir (@TharunSudhir) April 6, 2020
Tragic news #KannadaMovieLovers. #BulletPrakash is no more.
He was just 44😢
Hope god gives his family strength.
We pray for his sadhgathi.
Om Shanthi🙏 pic.twitter.com/JSaqMFNtCK

— ಕನ್ನಡ MOVIE LOVERS#KML (@MoviePremigalu) April 6, 2020