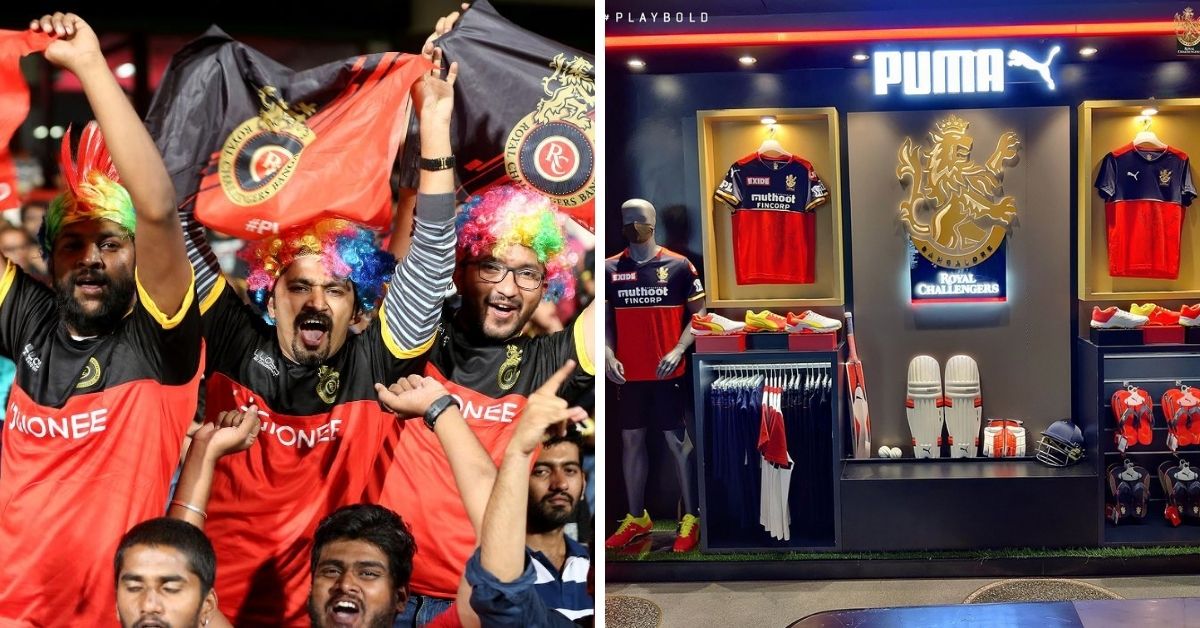 With IPL just days to go, it's nothing more than a festival for people in Karnataka. It is time for the fans to go red and gold and support the team by chanting Arr Cee Bee. As the Royal Challengers Bangalore has announced Puma as their new kit sponsor, fans are desperate to buy the latest jersey off the shelf. But where can we find the RCB New Jersey or other merchandise?
PUMA- the official kit partner 
Virat Kohli and the team are locked and loaded to start fresh this year after getting knocked out from the playoffs 2020. After the auctions, the team looks entirely different and with a new squad, the Kohli and Co. are all geared up to don the new and upgraded RCB 2021 jersey designed by their new kit allies, Puma.
When powerhouses join forces to compete. It's gonna be an amazing ride @pumacricket.#PlayBold #WeAreChallengers #RCBxPUMA pic.twitter.com/g0JDdXaAwv

— Royal Challengers Bangalore (@RCBTweets) March 30, 2021
After the franchise settled Puma as their new 'Official kit sponsors', the red and gold army will now wear their popular jerseys but with room for the leaping Puma logo on their sleeve.
Where can we buy RCB New Jersey?
This year's official RCB merchandise which consists of jerseys, T-shirts, shorts, pants, and flip-flops-was announced on 3rd April. The franchise announced it on their official Facebook account. Making it more exciting, the band has stated that they would carry out a city-wide treasure hunt in Bangalore, named the "12th Man Trail" that would secure the winners of the game with three personalized RCB-PUMA 2021 jerseys.
The rest of the merchandises is dropped on the RCB official website and app and it is also available on PUMA websites.
Here is the list of merchandise available on their website
RCB Fan Jersey- Rs 1299
RCB Replica Jercy- Rs1799
RCB Fanwear elevated polo- Rs 1799
RCB Fanwear Shorts Blue- Rs2299
RCB Fanwear Shorts Black – Rs 2299
RCB Fanwear Pants Blue- Rs 2499
RCB Fanwear Pants Black- Rs2499
RCB Flip Flops Blue-Rs 799
RCB Flip Flops Red- Rs 799