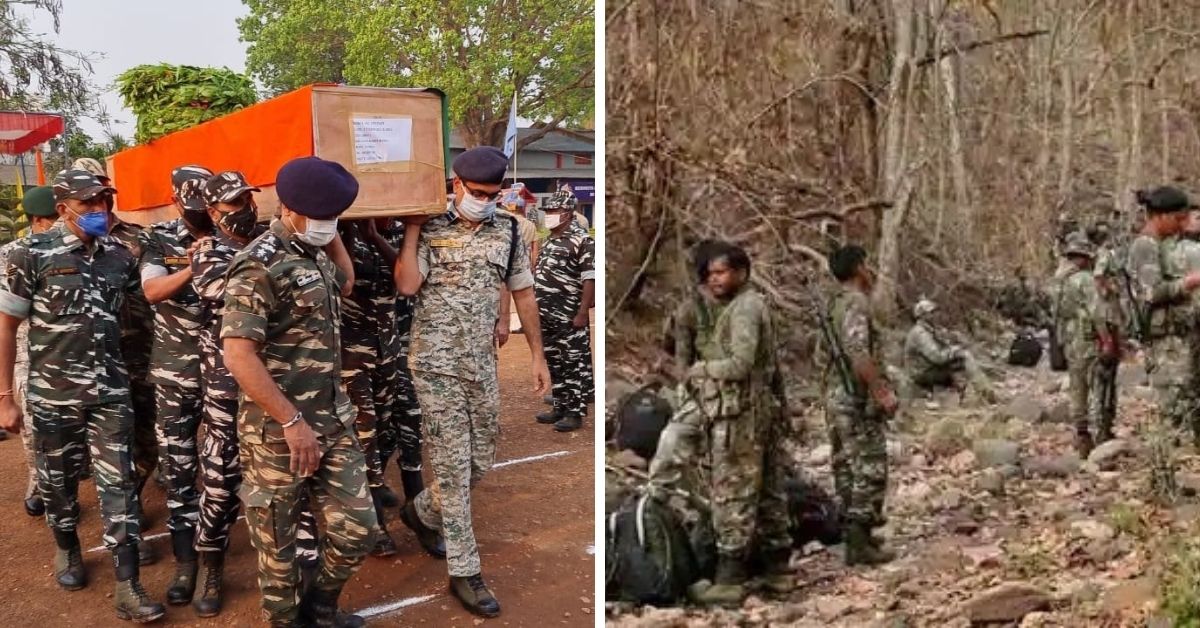 According to the reports published in TOI, up to 23 security personnel were killed and 33 injured on Saturday in one of the most violent Maoist attacks ever in Chhattisgarh. A group of around 400 Maoists, armed with light machine guns, had attacked security forces deployed for a special operation in the area. A CoBRA commando is still missing.
U-Shaped Trap
About 1,500 troops were brought from CRPF's specific jungle warfare unit CoBRA, its normal units, a fraction of its Bastariya battalion, the Chhattisgarh Police affiliated District Reserve Guard (DRG) and others. It is reported that they had launched a search and kill operation along the border of Bijapur-Sukma district after they got information of Maoists presence in the area.
On Sunday, when reinforcements reached the encounter site, police found injured jawans, who tried to take refuge in abandoned huts, had run into Maoists lying in wait for this. Wounded troops were stabbed, shot and hacked to death.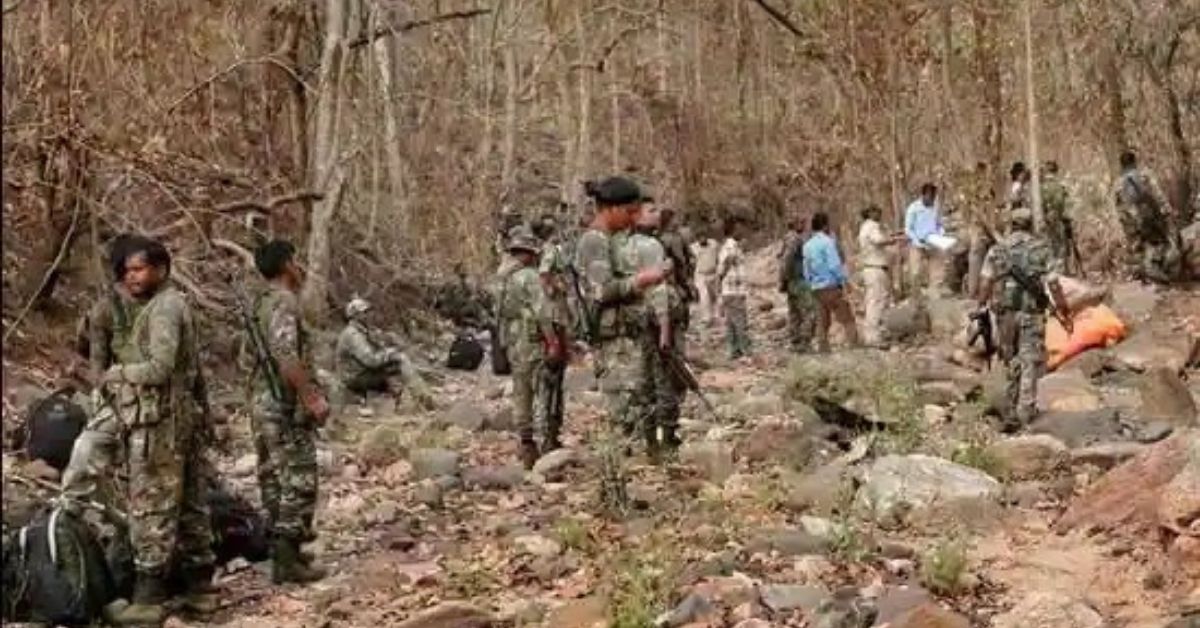 The area is believed to be a haven of dreaded Maoist commander Madvi Hidma, whose name has come up in every major attack in these parts since the killing of Congress leaders in Jhiram Ghati in June 2013. He, in his early 30s, carries a cash reward of ₹ 40 lakh and is a homegrown Maoist.
Intelligence failure
Being termed as a total intelligence failure, Maoists carried out blasts and then showered bullets and shells on the troops from well-camouflaged positions, causing heavy causalities.
A Chhattisgarh Police jawan reveals, "We didn't find anything when we reached the spot we were asked to reach. Once we started returning, they ambushed us. There were so many of them, so suddenly… it had to be planned," he said.
Some jawans took their wounded companions into the deserted Tekulguda village, only to run into a trap where Maoists pounced on them with daggers.
"Both the villages were evacuated and we realised too late that something was wrong," a jawan said.
The Maoists robbed some assault weapons from the forces. The security personnel took cover behind large trees and kept firing till they ran out of ammunition, officials said.
Villagers later reported that the Maoists had set up firing positions on a hilltop, a field and in spots inside the village. "The jawans were completely surrounded. All the 50-60 houses in Tekulguda were vacant as per the Maoists' plan. Bullets and country-made mortars were recovered from the site," they said.
The report of the attack got out late Saturday afternoon when the battle was still on. Until that night, police had verified only five deaths. Later after 24 hours for a rescue, a party of 500 cops reach the encounter site in the thick forests of Tekulguda, with drones keeping watch on a possible Maoist ambush team. Reports also say that a CoBRA jawan, Rakeshwar Singh Manhas, is still missing.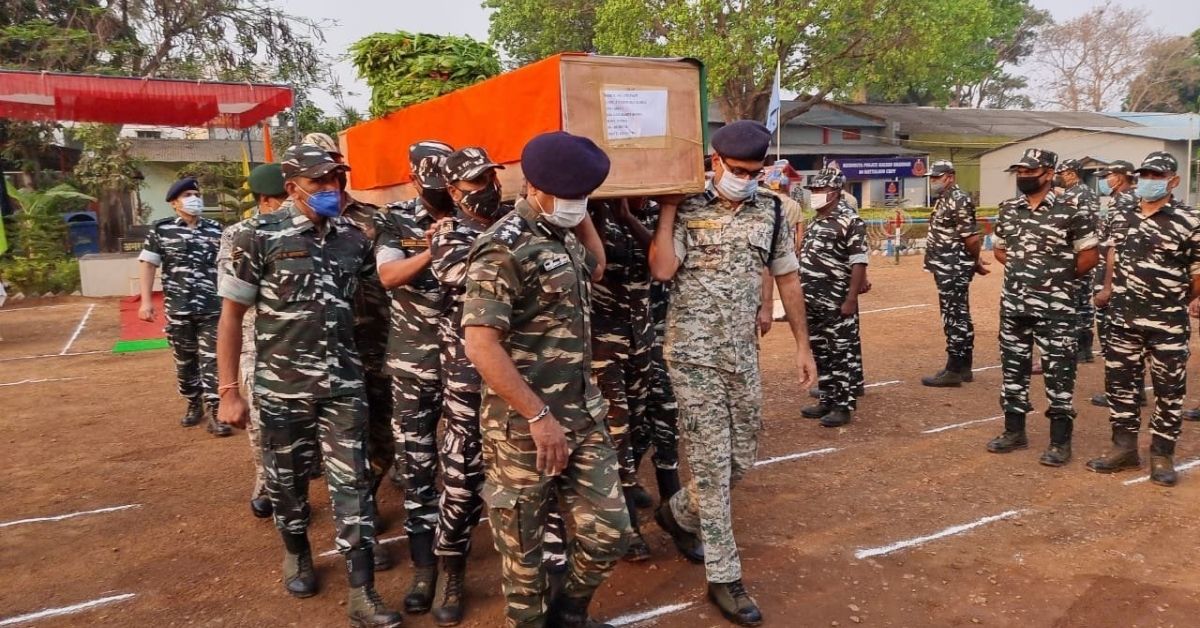 Bastar range IG P Sundarraj said that the uniformed body of a woman Maoist commander, Madvi Manoja, had been recovered along with an Insas rifle. Maoists looted weapons and even shoes from martyred jawans, a police officer said.
He also said that Maoists sustained heavy casualties. Over 12 Maoists were killed and 16 were injured. They then carried the bodies in two tractors towards Jabbamarka and Gomguda villages.
CRPF chief said, adding: "Three tractors were used to carry injured and dead Maoists from the site. It is tough to say right now how many of them were killed, but it shouldn't be less than 25-30."