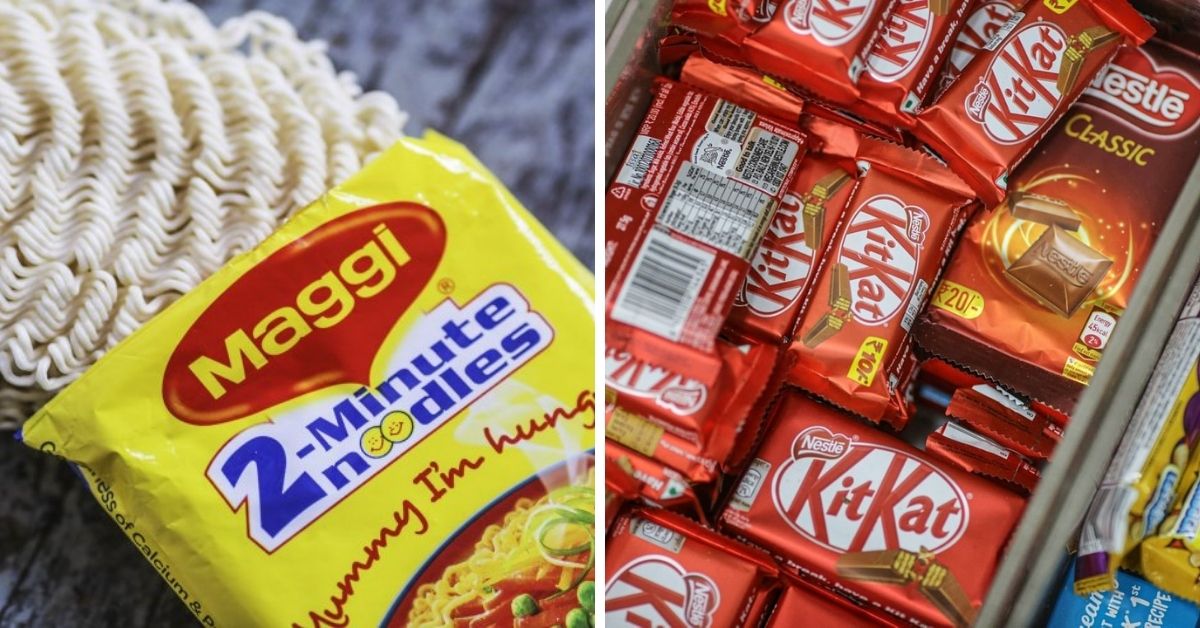 Nestle reportedly admits that 60 percent of its mainline food and drinks holdings failed to meet health standards and nutrition. It further asserted that it is looking over its entire collection to increase the nutrient characterization of its products.
Nestle's acknowledgment
60 percent of products out of the company's overall food and drink holdings failed to meet health standards, says Nestle's address. An internal presentation distributed among top officials in early 2021 said that only 37% of Nestle's products delivered health standards.
Nestle which makes Maggi noodles, KitKats, and Nescafe, also admits that some of its food products will 'never be healthy' no matter "how much we renovate".
However, according to a report shared by UK business daily, the product related to pet food and specific medical nutrition gained a rating of 3.5 or higher under Australia's health star rating system.
With this, the company considered a 3.5-star rating as the "recognized definition of health". The system ranks foods on a scale of 5 stars and is done by international groups as the benchmark.
The presentation also sees certain stats which reveals that out of the company's overall food and drinks portfolio, 70% of products failed to perform, along with 90% of beverages excluding pure coffee.
Future plans
Issuing a global statement, Nestle makers said it is working on a company-wide design to update its nutrition and health strategy.
"We are studying at our entire portfolio across the different aspects of people's lives to guarantee our products are helping meet their nutritional needs and supporting a well-balanced diet," a Nestle official said.
"For example, we have reduced the sugar and sodium content in our products significantly in the past two decades, about 14-15 percent in the past 7 years alone."
In recent times, Nestle claims to have propelled thousands of products for kids and families that meet external nutrition standards.
"As we consider our future towards nutrition policy, we are first focusing on evaluating the part of our food and beverage portfolio that can be covered against external nutrition profiling systems," he said.
According to Nestle, it believes that its company is capable of making healthy food. As it totally means for them to find a balance between well-being and enjoyment.
"This involves having some scope for tolerant foods, consumed in balance. Our way of the voyage has not changed and is clear. We will proceed to make our portfolio tastier and healthier, " the statement said.
Nestle in India
Meanwhile, a Nestle India spokesperson making a statement on Tuesday said "Nestle India understands that nutrition is a vital need and the food industry has an important role to play in facilitating healthier lives. Prompted by our purpose, we are regularly trying to increase the nutrient structure of our products, as well as innovate with new and nutritious offerings."
India is one of the principal players in the packaged food category, especially Nestle. It currently runs eight production units in India and had recorded net sales of Rs 13,290.16 crore for 2020.
Also, the Indian market was placed at number 11 in terms of contribution to Nestle's global revenue in 2020.