In a 30 second video, an alien or a ghostly figure was seen walking in the middle of a road in Jharkhand's Hazaribagh. After the video was shared on Social media, the clip is going widely viral across all platforms.
Alien in Jharkhand
The viral video was shared by a user on Twitter. In this, one can see some bikes moving by the alien-looking creature that is marching down the street in the dark.
While some other bikers see the creature and come to a halt and try to investigate. A man in the video can be heard saying "appears to be a witch".
As the bikers cove closer, the creature stops and starts looking behind, and starts walking again. The bikers are shellshocked seeing it.
Celebrities like Ekta Kapoor also shared the video on her Instagram profile with the caption, "Dam scary for those who sleep alone."
The truth behind the video
However, after investigating the truth behind the viral video it is understood that the figure seen in it is not some alien creature.
One of the locals residing in Jamshedpur, Deepak Henbrom, maintains that he made the viral video. He has also dismissed that the figure visible in the video is of an alien. He told that he noticed a woman in a naked state on his way back home from Chakradharpur along with six of his friends. Originally, he was scared too, but later he and his friends came back and made the video.
Further, he reveals that the woman seen in this video is a resident of a village who had come naked to worship at night. People are sharing only 30 seconds clips on social media, while he has the whole video, he added.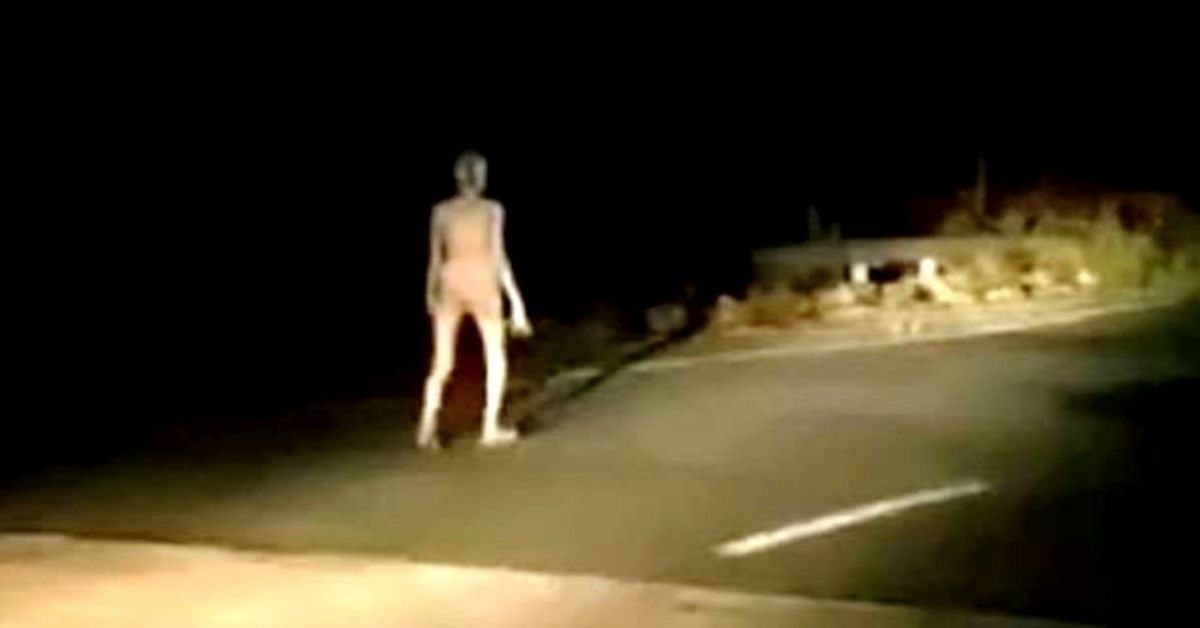 Watch the video here: 
The video has become talk of the town. People are assuming it to be an Alien and it actually could be, keenly observe the 13th second of the video, A red Lapros wing UFO flying with jangling sound. Place-Near Hazaribagh,Jharkhand @isro @NASA @aajtak @ndtv @republic @BBCWorld pic.twitter.com/P4hcLf5yNn

— Ashutosh Gautam (@Ashutos32363607) May 29, 2021