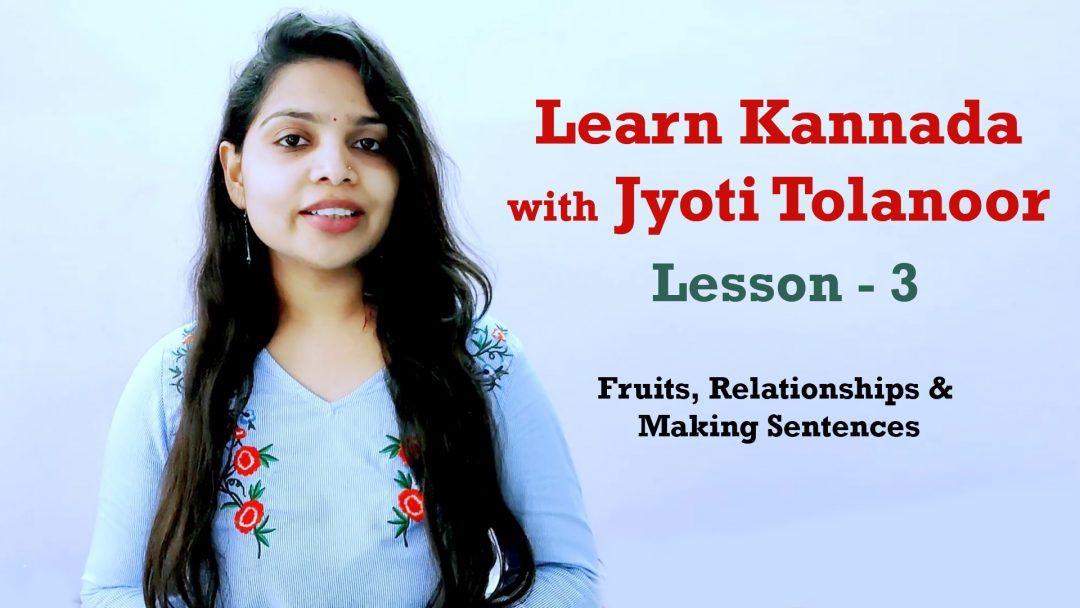 Are you willing to learn Kannada through English? If your answer is yes, then you are the right place! Masala Chai Media presents Online Spoken Kannada Classes which helps you to learn Kannada language in 30 days.
In our lessons we cover basic Kannada words, Kannada vocabulary, Kannada basic Grammar, Kannada alphabets, Kannada numbers, How to read and write Kannada and more.
Our Instructor Jyoti Tolanoor will guide you through simple ways to learn this beautiful language.
You can find Learn Kannada Through English All episodes below:
Make sure you watch all previous episodes before you begin to watch the new one. It helps understanding the context better. Else you may miss the track.
To learn Kannada, it is good if you start talking. Yes! Try to talk to Kannadiga whenever and wherever possible, Use simple words like Oota aytha (Had your food) En Samachara (Whatsup) Etc. You will feel more welcomed.
You can follow our Youtube channel for more updates
Also check watch our other videos