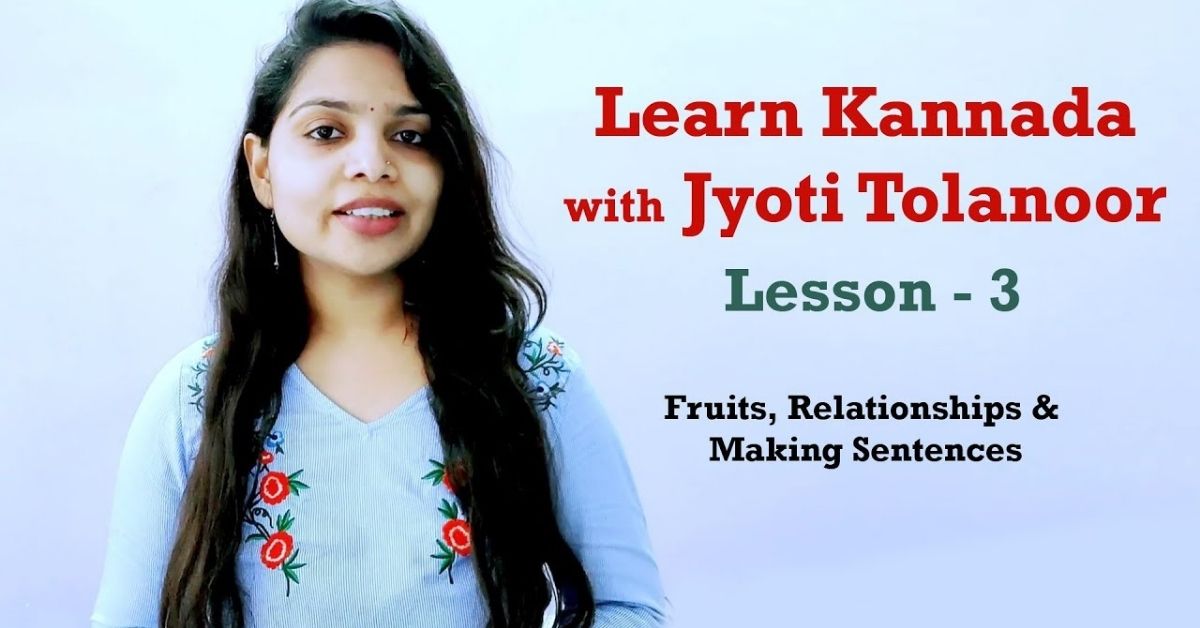 Welcome to another lesson of learn Kannada through English. In the previous lesson, we learnt about numbers and vegetables and how they are pronounced. We also talked about how to make a sentence with it. In today's Spoken Kannada lesson we will discuss Fruits, Relationships & Making Sentences with it in Kannada.
Masala Chai Media gives you this right opportunity to Learn Kannada Online. We are starting Spoken Kannada Classes where you can learn Kannada easily.
If you have missed the Learn Kannada through English Lesson 2 then follow the link to the article.
Here, watch the full video of the third lesson:
Our next lesson will be on 'numbers' and 'vegetables'. Please follow the link for Learn Kannada through English Lesson 4
Also read – Learn Kannada through English Easily – Step-by-Step Guide