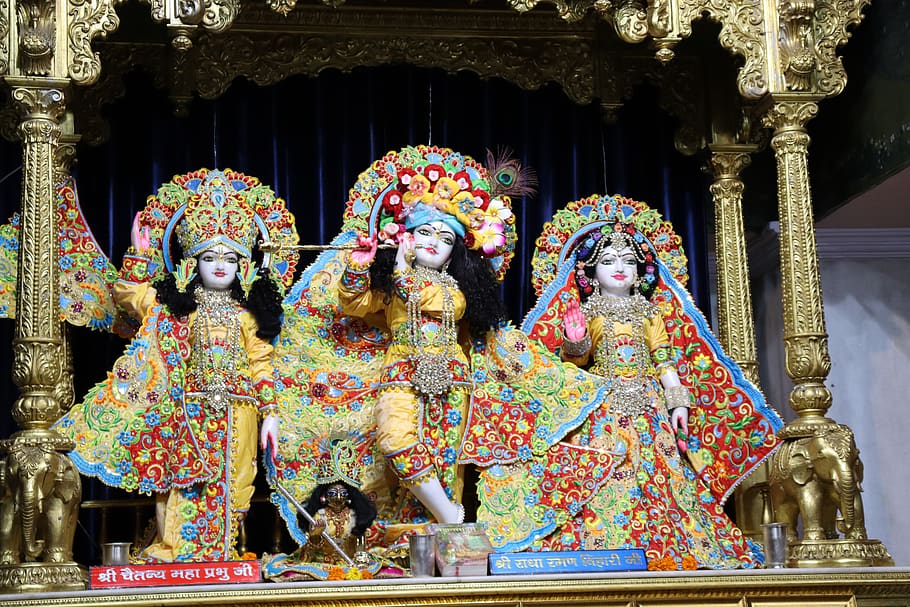 Best Krishna Temples in Bangalore
Lord Krishna is one of the most revered deities in Hindu mythology. He is identified as the
eighth avatar of Lord Vishnu and is also worshipped as the Supreme God. He is the god of
love and compassion and is widely idolized throughout the country.
Lord Krishna is also known by many many names- Kanha, Govinda, and Keshav, among
others. The birth anniversary of Lord Krishna is widely celebrated as Krishna Janmasthami
throughout the country.
The birth of Lord Krishna has been widely glorified through stories and bhajans. Krishna was
born in a prison cell to Vasudeva and Devaki. They were imprisoned by Devaki's brother King
Kamsa, who feared prophecies that his death would be at the hands of his nephew.
Krishna's parents managed to sneakily send him to Vrindavan safely, where he was raised by
a foster mother, Yasoda. On growing up, Lord Krishna returned to rescue his parents from
his evil uncle, and killed Kamsa, restoring order and justice to the land.
Lord Krishna is one of the most revered idols in Hindu mythology, with temples set up in
various parts of the world. The stories of Lord Krishna have always been a part of Indian
folklore, in many forms of storytelling from songs and ballads to epic sagas.
According to Hindu mythology, Lord Krishna plays an integral part in the epic Mahabharata.
He is portrayed as the very personification of justice (dharma) and a mentor to the
Pandavas. He strives to bring justice to the land and is ultimately successful in his efforts.
He sides with the Pandavas in their battle against the Kauravas, the morally-unjust cousins
of the Pandavas. He ensures victory is attained by the Pandavas, though many of his clever
tactics as he is a master tactician.
Lord Krishna temples have been set up in many parts of the country. Here is a list of the
most popular Krishna temples in Bangalore:
 ISKCON Temple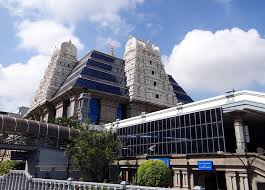 Address: Hare Krishna Hill, 1st R Block- Rajaji Nagar, Bengaluru, Karnataka 560010, India
The Sri Radha Krishna ISKCON, Krishna temples in Bangalore is one of the largest ISKCON temples in
the world, dedicated to Lord Krishna. The temple, completed in 1997, is situated on top of
a seven-acre hill, known as Hare Krishna Hill, at Rajaji Nagar in north Bangalore. The temples
have been designed as a huge cultural complex to instigate Vedic culture and spiritual
learning. The sheer grandeur and elegance of this temple make it a must-visit temple.
 Sri Krishna Temple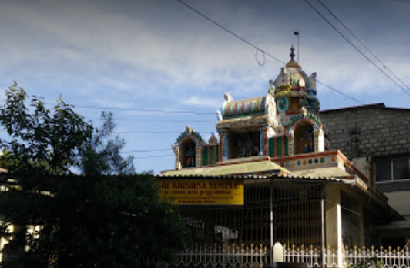 Address: 137, 1st Cross Rd, KHB Colony, 5th Block, Koramangala, Bengaluru, Karnataka
This Krishna temples in Bangalore is in the heart of the city known for organizing a different kind of puja, cultural
programs, music, and dances. The shrine is well supported by various trusts and definitely
enriches our spiritual experiences. Artists from different parts of Karnataka perform here.
Do visit this temple for a rich cultural experience.
 Navaneetha Krishna Temple
Address: Channapatna, outskirts of Bangalore
This Krishna temples in Bangalore devoted to Krishna is also known as Aprameya Swamy Temple. It is situated
near Channapatna, on the Bangalore Mysore Highway. The temple has a huge following and
visited by many devotees. This shrine, not known to many, is often crowded with a large
number of devotees.
Hope this article helps you visit the nearest Krishna temples in Bangalore to you. Jai Sri Krishna!
Also, do read this article: Top 10 Best Street Shopping Areas in Bangalore.