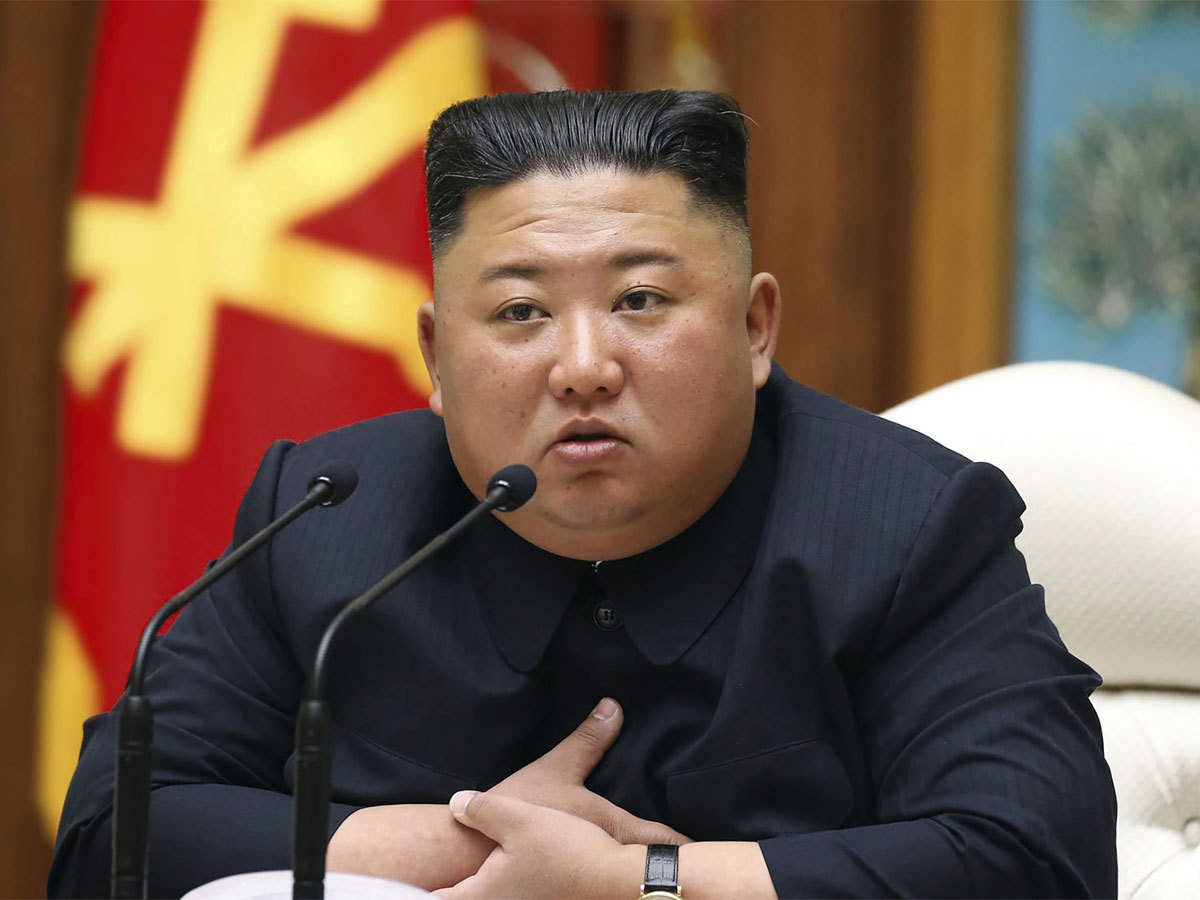 North Korean leader Kim Jong-un is in grave danger after surgery as per a report by CNN. South Korean media have reported Kim had heart surgery, but few details about his condition are unknown. 
Speculation about Kim's health was fueled after his absence at the celebration of the birthday of his late grandfather and state founder Kim Il Sung on April 15, the country's most important holiday.
Kim, currently 36 years old, underwent cardiovascular surgery last week, with some reporting he took a turn for the worse afterward. On the contrary, South Korea's presidential office said Kim is conducting normal activities in a suburban part of the country.
Kim assumed power upon his father's death in December 2011 and is the third generation of his family to rule the country.
It's difficult to determine who would replace him if he were to die. His sister, Kim Yo-Jong has taken on a more prominent role. It is to be noted that no woman has ever ruled North Korea.
It's unclear what would happen if Kim battles any health problems or dies. Still less than a decade into Kim's rule, North Korea has yet to give any substantial indication of his potential successor.
Reports of his imminent demise may prove to be sensationalized, but North Korea's young leader has clearly had a major health scare. Kim's absence from state media often triggers speculation. 
The presidential office of South Korea revealed that Kim appeared to be handling state affairs as usual.
The dictator presided over a meeting on April 11, discussing coronavirus preventive measures and nominating his sister as the nominal member of the political bureau of the ruling Workers' Party, according to news sources.
Although it may be too premature to consider Kim Jong un's potential demise considering his age, his supposed heart and other health woes could become increasingly influencing factors in the years ahead. He is also a smoker and overweight, further adding to his medical complications.
The presidential office later reported that Kim is assumed to be residing at an unspecified location outside of Pyongyang, North Korea's capital.