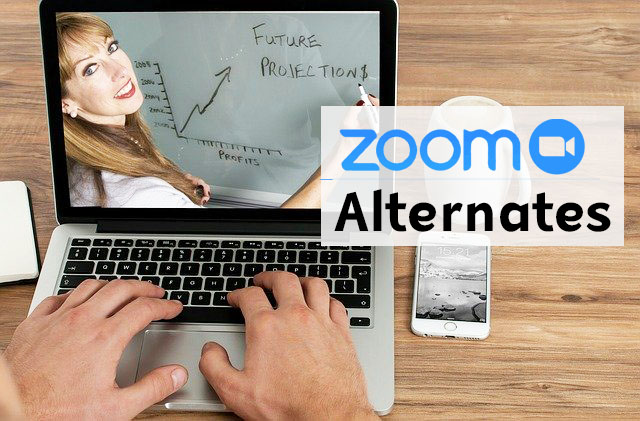 The government of India recently announced Zoom is no longer safe to Use. Zoom App has failed to meet the compliances hence the regulatory issued a public warning to people to avoid this app. The issue appears to be with the data security and there are some vulnerabilities found. The Government also suggested its Employees to stop using the App on an immediate effect. In this article, we will suggest some of the Zoop App Alternatives which you can use to conduct Online Classes.
Due to the Coronavirus outbreak, Online Classes has become very popular there is sudden surge usage of Apps which support Group Video calling Online Training.
As the Zoom app is no longer Safe, Teachers and Companies are now finding Zoom App alternates to continue the Process.
Recently there was a conversation started in a Facebook Group Hellbound Bloggers on Best Alternates to Zoom App for Online Classes. These are some of the suggestions given by Group Members. Hellbound Blogger Group is Popular Group which has thousands of Active Bloggers.
Best Zoop App Alternatives for Online Classes
Gotowebinar
Microsoft team
Skype
Google classroom
Zoho Remote
Educity
Discort
Uberconference
Google Meet
Say Namastey
Bluejeans
GoToMeeting
Google Hangouts meet ( only if you have a Gsuite account)
These are some of the Apps Recommended by many users of the Group.
One user also suggested Using the zoom app is still safe when you use it with domain-level access. Please note: These Zoom app alternates are suggested by the Users, Please verify these apps before you use. Some apps are free, and some are Pay. You can go to the respective apps to know more details.
Which is your Favorite App for Online Classes other Zoom? Comment them below. We would love to update the list.
Don't forget to watch out Video