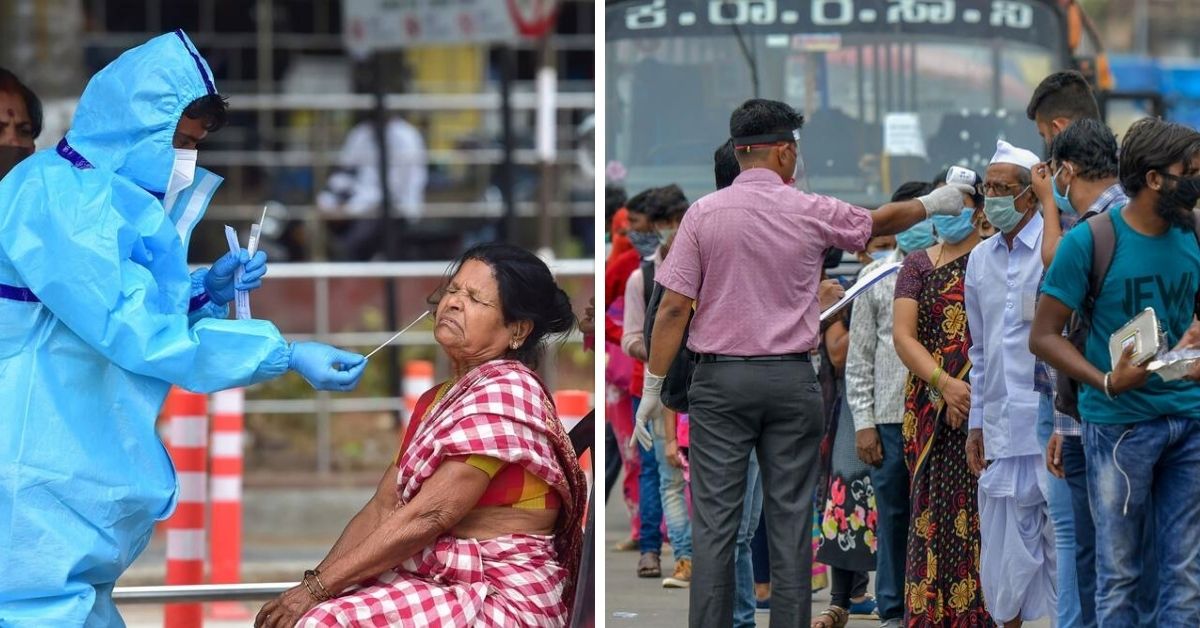 As the second wave of the COVID-19 pandemic continues to trouble the condition in Karnataka, the state on Wednesday reported more than 50,000 new coronavirus cases for the first time. Surprisingly, Bangalore reported half of the cases alone.  
Biggest single-day spike
Karnataka on Wednesday marked the biggest ever single-day spike by recording over 50,000 fresh coronavirus cases and nearly 350 deaths in the last 24 hours. And almost half of the cases have been reported from the state's capital Bangalore.
According to a health report issued by the state government, Karnataka recorded 50,112 new positive cases, 26,841 recoveries, and 346 deaths in a single day. The number of fresh cases has driven the total number of active cases in the state to 4,87,288, total positive cases to 17,41,046, and total deaths so far to 16,884.
With an alarming situation despite imposing the lockdown in the state, the Karnataka Government is heavily contemplating the option of forcing another lockdown in the state at least for two more weeks after May 12, revealed a source.
Awaiting Prime Minister's call
Earlier in the day, Chief Minister BS Yediyurappa said that the State is expecting Prime Minister Narendra Modi's command before ruling on the next course of action in the State to contain the virus.
This statement comes in after he was asked whether Karnataka is expecting further restrictions as the cases are escalating despite a week of Janata Curfew. 
"Let us wait to hear PM Modi Ji and we will take proper action based on the guidelines given by the Centre," he added.
Also Read: Things That Happened After Tejasvi Surya's Bed Allotment Accusation