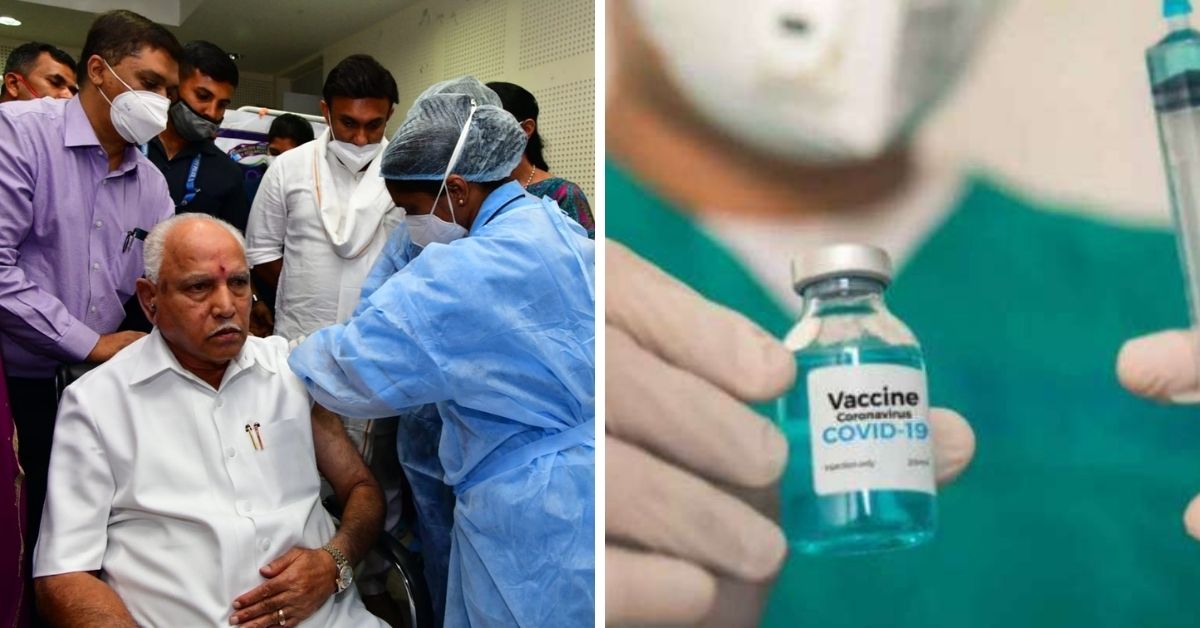 Due to a drastic shortage of vaccines and supply limitations, the Karnataka government has now decided to suspend the vaccination drive for the 18-44 age group at government facilities.
Karnataka Postpones Vaccination
From May 14, the government will be suspending the vaccination drive until further notice. However, Private hospitals will continue giving vaccine doses for all age groups.
According to a statement released by government officials, it is decided to use the existing stock of vaccines for those in the 45-plus age group and adequate for their second dose.
"There is a curtailment of vaccines. Therefore, we are considering to hold off the vaccination drive temporarily for the 18-44 age group," the statement read.
With this move, every vaccine available with the state government, supplied by the Centre and procured directly by the state, will be used to vaccinate beneficiaries waiting for the second dose. The direction will also practice to those who have already booked appointment slots for vaccines.
"This order will be applicable for Covid vaccination at all government vaccination centres in the state," said a statement from the department of health and family welfare services.
Chief Minister BS Yediyurappa, after a conference meeting with ministers and officials earlier in the day, had asked officials to "urgently address" the matter of the shortage of vaccines in the state.
It is also said that the vaccination shortage will continue further for a couple of months, with the state bearing only 50% of its quota from the Centre and the rest arriving days later, sending the vaccination program into chaos. The things would come under control after June, a report said.
Shortage for vaccines
Chief secretary P Ravi Kumar said the Union government had designated 15 lakh doses to Karnataka every two weeks. Yet, the state got only 8 lakh doses, including 90,000 Covaxin, fundamentally due to high demand from states and manufacturing limitations. "We are awaiting the remaining 7 lakh dosages in the next 2-3 days," he continued.
It is also reported that Karnataka has assigned orders with Pune-based Serum Institute of India and Hyderabad-based Bharat Biotech Technology to increase its stock of vaccines and accelerate the campaign.
Ravi Kumar stated that the government could not set a deadline to complete the vaccination drive as it is not an easy task to vaccinate 6.5 crore people in the state, he said.
The manufacturing companies are working extra and increasing their production volumes. But, going by the pace at which Karnataka is getting its share of anti-Covid vaccines, we might need a few years to vaccinate the entire population. Consequently, the state has decided to give preference to those expecting for their second dose," he added.