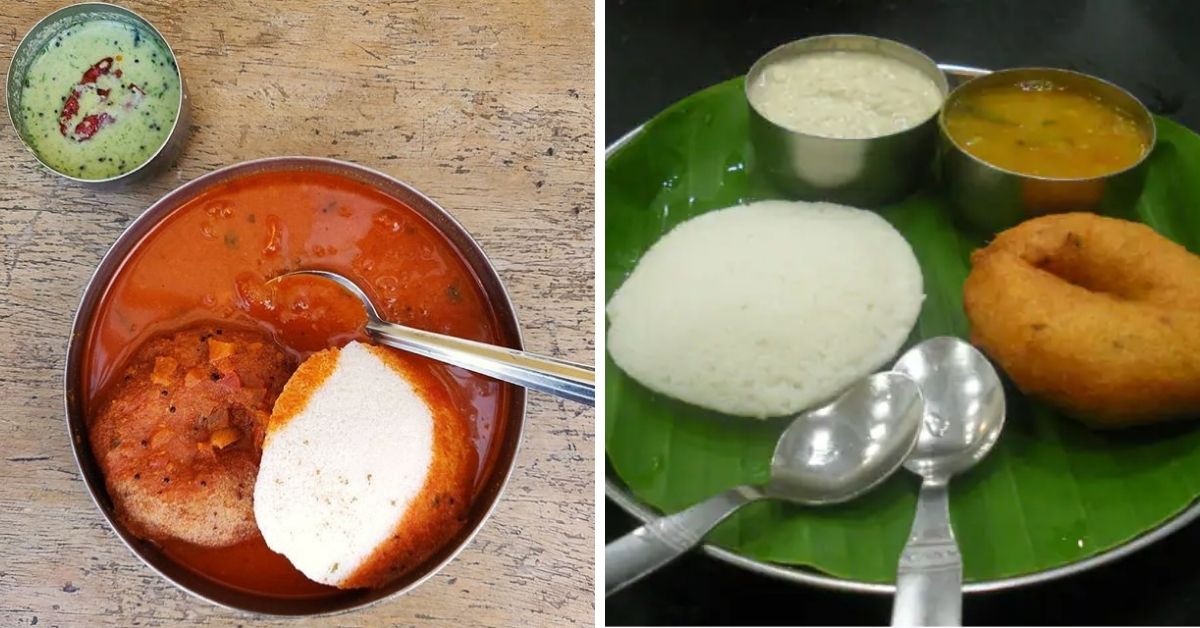 Idli Vada could be too orthodox, but for us Bengalureans it is part of our life. The soft Idlis and Crispy, Fluffy and delicious vada that goes alongside sambar or chutney is just healthy and delicious. However, here comes the debate that whether to go with an Idli Vada dip or a regularly served Idli Vada on the plate. Who will take away all the attention from a food lover?
The Idli Vada Dipped
We all accept breakfast is the most essential meal of the day. Along with filling our tummy, it is also very much responsible for creating a type of mood for the rest of the day.
While some people may go for a heavy breakfast containing tons of ingredients, others go for a complex light breakfast.
Nevertheless, when it comes to the ultimate breakfast choice, especially for the Bengalureans, there is nothing as healthful as the good traditional Idli Vada Sambar.
If a passionate South Indian food lover decided to dedicate a day to idlis and Vada he faces a bizarre situation to decide on to go with a dipped Idli Vada or without dip. For us Bengalureans we know the importance of dipping both the dishes together on a regular Sambar.
Why?
Well, if you have explored enough for the South Indian dishes in Bangalore you will find most of the hotels and Restaurants serving sambar a bit spicy and slightly sweetish just like how the people of Karnataka love. A simple recipe that has spices, daal, together they are all boiled to form the perfect hot red, watery sambhar, which is ideal for fluffy idlis and vada. Adding that this sambar making tradition in Bangalore is followed by the method used in Udupi style cooking.
Given that, one would want to take that best taste of sambar which is gradually soaked by idli and vada.
Non dipped Idli Vada sambar
On the other side, there is having the same old tradition for holding Idlis and Vada separately without dipping them and having them separately with sambar and chutney served in a separate bowl or a section on your plate.
Well, this is indeed an old way to eat, however, people who are not fond of Sambar opt for this method. Some even have their idlis with a chutney powder to make it more simple. It all depends on the choices we make. And Yes, it is fair enough.
But despite the confusion over choosing how to eat this combination, idli Vada is today one of the most popular dishes in India and over the years has inspired many variants.
Conclusion
From the huge, plate-sized Thatte idlis, to big sized Vada, this ingenious dish is enjoyed across the subcontinent. And deciding on how to eat, well that depends on your mood and how you want to eat it. It is unfair to debate on how we want to eat.
If there has been one dish that has been a true 'game changer' of the way south Indian food is recognised and eaten in India it has to be the humble and universal idli vada sambar. A dish that stays on with the family traditions, and it all varies across regions, communities and households.