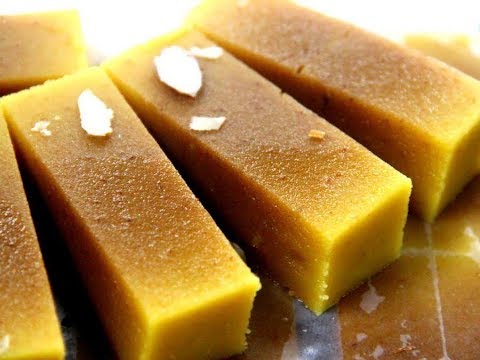 Best Mysore Pak in Mysore | List of Best Places in Mysore that offers Best Mysore Pak
This blog is for the people who is just mad on Sweets, the one of the poplar and the best Mysore in Mysore.
Mysore Pak is a sweet dish that originates from the city of Mysore in Karnataka, India. It is a popular dessert in South India, especially during festivals and special occasions. Mysore Pak has a unique texture that sets it apart from other sweets. 
The origin of Mysore Pak can be traced back to the kitchen of the royal family of Mysore. It is believed that the dish was created by the palace chef Kakasura Madappa during the reign of King Krishna Raja Wadiyar IV in the late 19th century.
According to legend, Madappa was a master chef who served in the royal kitchen for many years. One day, he was asked to prepare a dessert for the king's guests, but he had run out of ingredients. With only besan, sugar, and ghee at his disposal, he came up with a recipe for what would later become Mysore Pak. The dish was an instant hit and soon became a staple in the royal kitchen.
One of the reasons why Mysore Pak is so popular is because it is easy to make and can be prepared in large quantities. It is also a versatile sweet that can be enjoyed on its own or as a part of other desserts, such as ice cream, pudding, or cake.
It is made with a few simple ingredients, including ghee, sugar, and gram flour. Mysore Pak has a rich, buttery flavor and a soft, crumbly texture that melts in your mouth. The rich and buttery flavor of the ghee, combined with the sweetness of the sugar, creates a flavor that is loved by many.
For those with a sweet tooth, Mysore Pak is a perfect treat. The combination of ghee and sugar gives it a rich and sweet taste that is sure to satisfy any sugar cravings. It is the perfect dessert to indulge in after a meal or to have as a snack anytime during the day.
While Mysore Pak is a simple dessert, it is also versatile. It can be served in many different ways, such as with a scoop of ice cream or a drizzle of chocolate sauce. It can also be made with variations, such as adding nuts or cardamom to enhance the flavor.
While Mysore Pak is deliciously sweet, it is important to consume it in moderation, as it is high in calories and sugar. However, if you have a sweet tooth and are looking for a treat to indulge in, Mysore Pak is definitely worth trying. You can find Mysore Pak in sweet shops and restaurants throughout India, particularly in the city of Mysore, where it originated. There are many vendors that offer the best Mysore Pak in Mysore.
List of Places that offer Best Mysore Pak in Mysore City:
Here is the list of that sweet that has become synonymous with Mysore. The famous sweet shops in Mysore to find the best Mysore Pak are as follows: 
Guru Sweet Mart:
The

Guru Sweet Mart Mysore is one of the oldest sweet shops in the city. It said that the shop now running by the 5th generation of their great-grandfather Kakasura. They still maintain their authentic taste and are famous for their Mysore Pak. Its a must when in Mysore for those who are looking for the best Mysore Pak!

Mahalakshmi Sweets:
This is another popular sweet shop known for Mysore famous sweet, Mysore Pak. Mahalakshmi Sweets in Mysore also offer a variety of Mysore Pak flavours like- Milk, Almond, Cashew, Chocolate, etc, that stand out as great dishes.
Sri Venkateshwara Sweetmeat Stall:
Sri Venkateshwara Sweetmeat Stall is a popular sweet shop in Mysore that offers a variety of traditional sweets. The sweet shop has been around for over 40 years, and their Mysore Pak has become a favourite among locals and tourists alike.
The Old House:
The Old House is a heritage hotel in Mysore that is known for its authentic Mysore Pak. Their Mysore Pak is made using a traditional recipe that has been passed down through generations, and it is prepared using only the finest ingredients. The Mysore Pak from The Old House has a unique taste and texture that sets it apart from other Mysore Paks in the city.
Nalpak:
Nalpak is also one of the popular sweet shop chain in Mysore that has been around for over 70 years. Which is also known for its Mysore Pak for ages.
Nandini Dairy:
You can also find the delicious and best Mysore Pak at Nandini Dairy as well. They have the best Special Mysore pak, which is must to try.
Mysore Pak is a delicious sweet dish that you must try when visiting Mysore. These are some of the places to find the Best Mysore Pak in Mysore, but there are many more sweet shops and restaurants that offer this dish. So, make sure to explore the city and discover your own favorite spot for Mysore Pak.
There branches of Mahalakshmi and Nandini Dairy outlets sell the best Mysore pak in Bangalore as well. Do try and satisfy your sweet crave till you visit Mysore for the next time.
For more updates on food and latest trends and updates visit our website Masala Chai Media and youtube. 
Thank you,
Tejaswini C