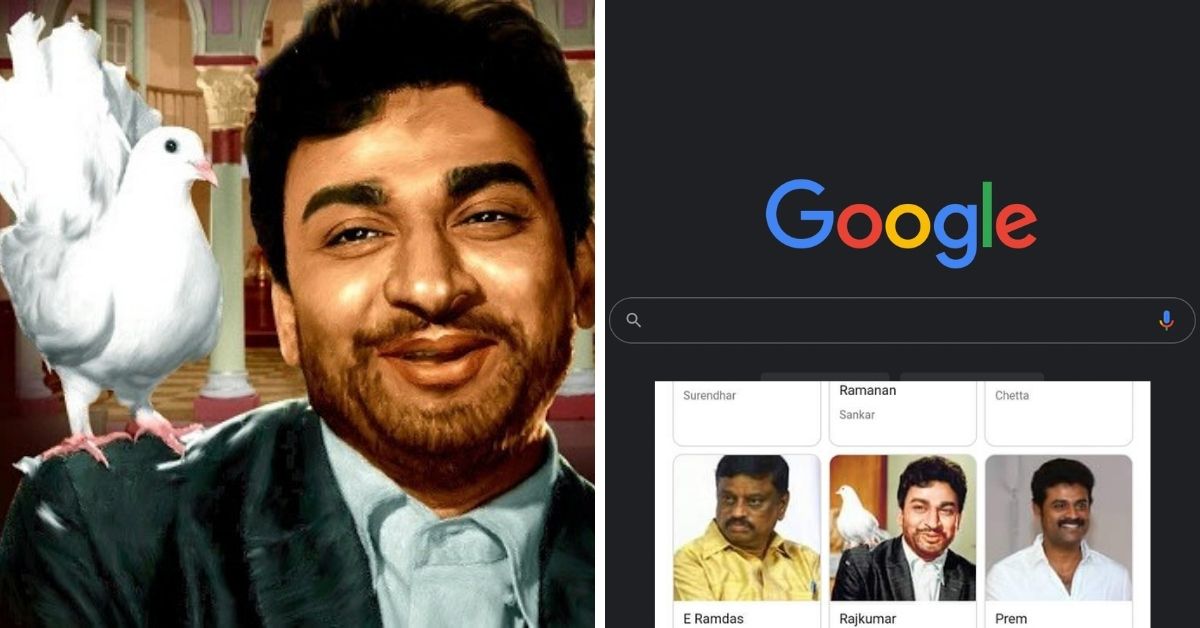 Just days after Google attracted hate for showing Kannada as the ugliest language in India, Google has once again landed in controversy by goofing up the image of Dr. Rajkumar.
Google Goof Up With Dr. Rajkumar Picture
Google is facing the heat of Kannadigas for putting up a picture of Kannada legend Dr. Rajkumar for a character called 'Half Boil' in the popular Tamil movie Vikram Vedha.
If searched for the cast of a Tamil movie Vikram Vedha, starring R Madhavan and Vijay Sethupathi, Google wrongly shows the photo of Kannada movie idol late Dr. Rajkumar following which the Kannadigas demanded that the "mismatch" be corrected. Unexpectedly, the character of Half Boil which was played by an actor has a similar name.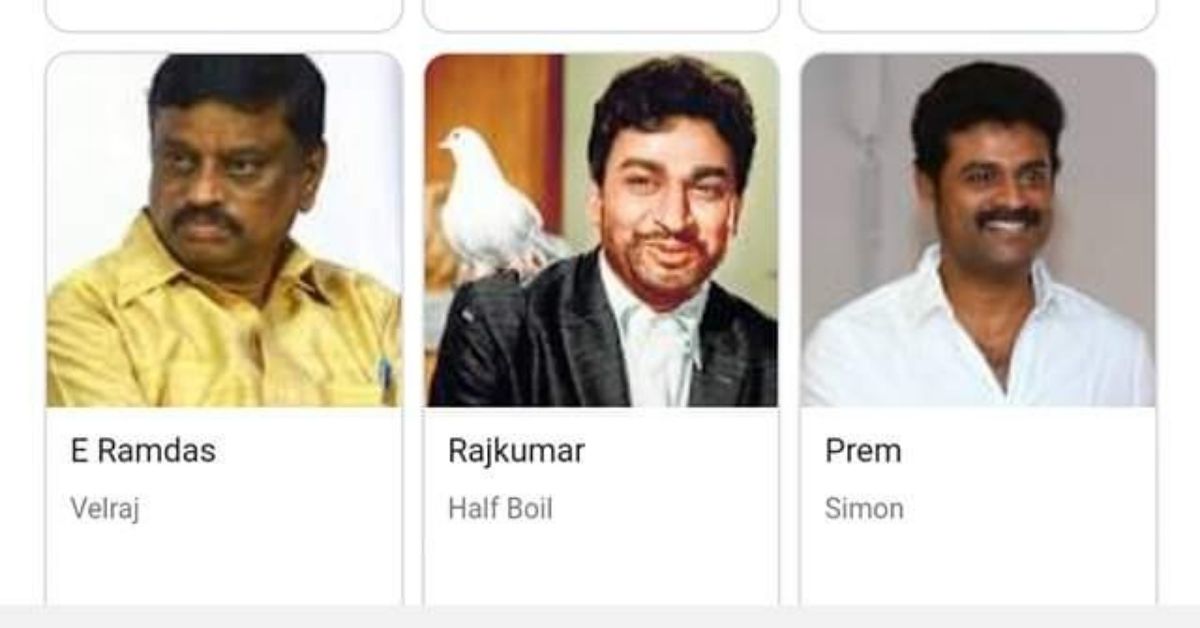 Outrage amongst Kannadigas
After this discovery, several Kannada actors and theatre artists like P D Sathish Chandra have shown their outrage over Google for goofing up the picture of Dr. Rajkumar. They have demanded Google to apologize for their mistake at the earliest.
Actor Rishab Shetty in a tweet said, "On the Google page of Tamil movie 'Vikram Vedha' our Dr. Rajkumar's photo has been shown in place of someone else (Half Boil). I request everyone to report it to Google, let the mistake be rectified."
ಎಲ್ಲರಲ್ಲೂ ಒಂದು ಮನವಿ, ವಿಕ್ರಂ ವೇದ ತಮಿಳು ಚಿತ್ರದ ಗೂಗಲ್ ಪುಟದಲ್ಲಿ ನಮ್ಮ ಡಾ. ರಾಜಕುಮಾರ್ ಅವರ ಫೋಟೋ ಬೇರೆ ಹೆಸರಿನಲ್ಲಿ (half boil) ಅಂತ ನಮೂದಿಸಲಾಗಿದೆ, ದಯಮಾಡಿ ಅದನ್ನು ಗೂಗಲ್ ಗೆ report ಮಾಡಿ, ತಪ್ಪು ಸರಿ ಹೋಗಲಿ… pic.twitter.com/ah8p7Ish8H

— Rishab Shetty (@shetty_rishab) June 21, 2021