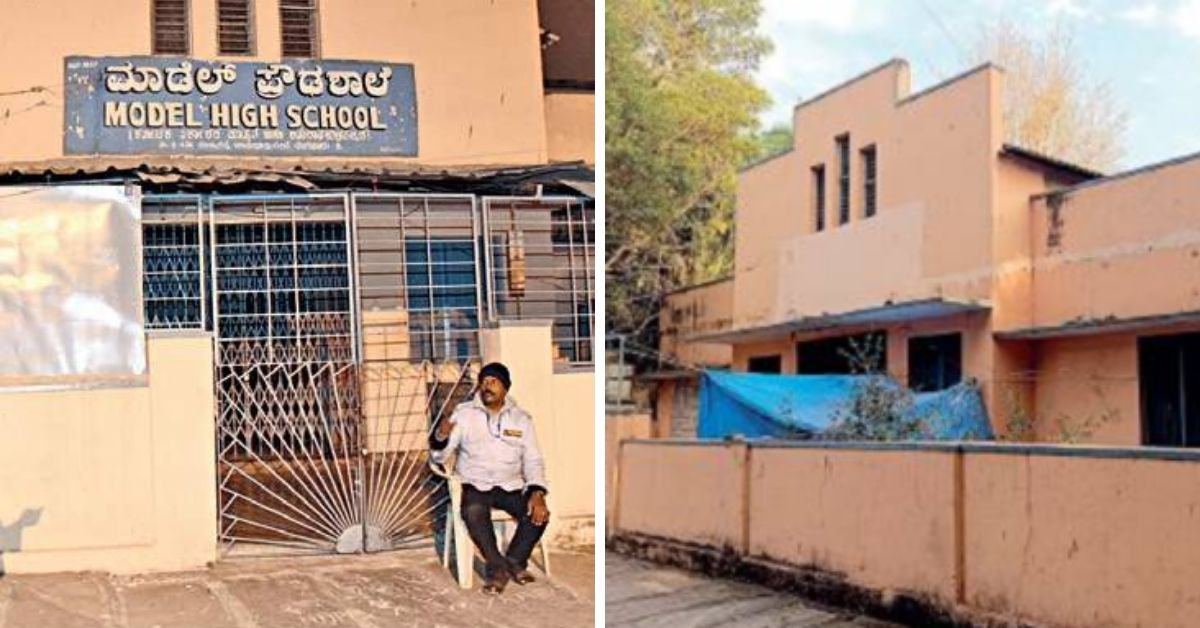 Bangalore's first Kannada-medium school started in the mid-1870 in Chamarajpet has been forgotten with student admissions completely stopping three years ago.
A fading memory 
The Model High School which had approval from the British administration is now nothing but an abandoned building with fading blackboards, broken furniture and decaying classrooms. Even the name board of the school is unidentical.
Many notable celebrities like cricket legend GR Viswanath and film star Vishnuvardhan studied in this school.
It is said that the school had a complex midday meals scheme for students. Moreover, a painting on the board that has survived the fate of time shows what every student was given for lunch.
Lack of student enrolment
According to an official, the lack of student enrolment into the city's oldest Kannada-medium school caused the downfall. "The student numbers kept depleting year after year before it was shut down," block education officer (south) LH Muthaiah said.
Model High School, which began as a primary school and got its higher secondary wing in 1957, was closed in late 2017 as there was no student enrolment in Kannada medium.
Previously, then Karnataka chief minister Siddaramaiah had promised not to shut Kannada medium school. But the CM's promise did no good, and the school's primary section, too, got closed in early 2018.
Source: TOI