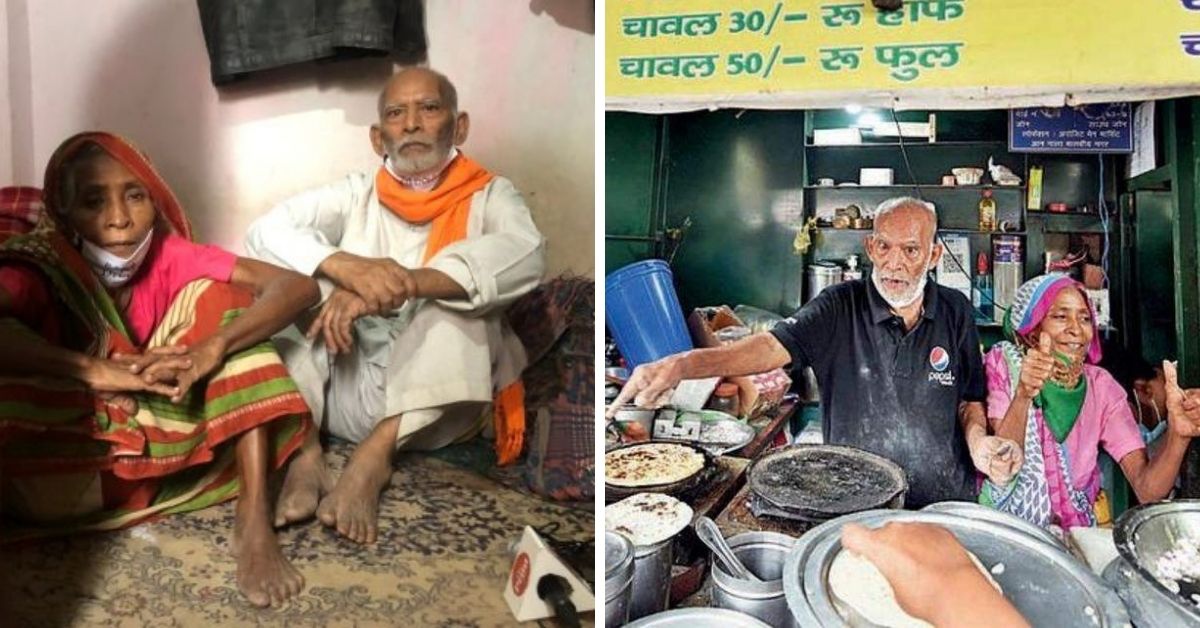 Remember Baba Ka Dhaba who became an overnight sensation on social media? Guess what. After six months of greatness and reputation, the old couple is back to their food cart as they desperately wait for customers in their roadside eatery in south Delhi's Malviya Nagar.
Back to where it all started
In the previous year, a YouTuber uploaded a video of Kanta Prasad and his wife Badaami Devi striving to make money in their roadside eatery. The video gained a lot of social media attention and Baba Ka Dhaba became an overnight star with hundreds of people making huge lines outside the eatery to purchase their food, click selfies, and donate money.
The food delivery app, Zomato, also informed about listing the eatery on its website in 2020.
The 80-year-old had inaugurated a new restaurant and was also able to settle all his debts and buy smartphones for himself and his family. Nevertheless, the restaurant did not do that well and shut down in February, making him and his wife turn back to their roadside stall once again.
"I think we were awkwardly advised to open a new restaurant. Of the total investment of Rs 5 lakh, we managed to collect only Rs 36,000 from the sale of chairs, utensils, and cooking machines, after the restaurant shuts down," said Kanta Prasad.
The pandemic impact
To make it worse, the ongoing lockdown is hitting hard on the old couple. The roadside eatery is struggling to find customers.
"The daily customers at our Dhaba have weakened since the Covid lockdown, and our daily sales have come down from Rs 3,500 before the lockdown to Rs 1,000 now. The revenue is not sufficient for our family of eight."
"I will continue this Dhaba till I am breathing. The day business sees a fall, I will shut it. We have saved Rs 20 lakh for me and my wife from the money we received last year," he added.