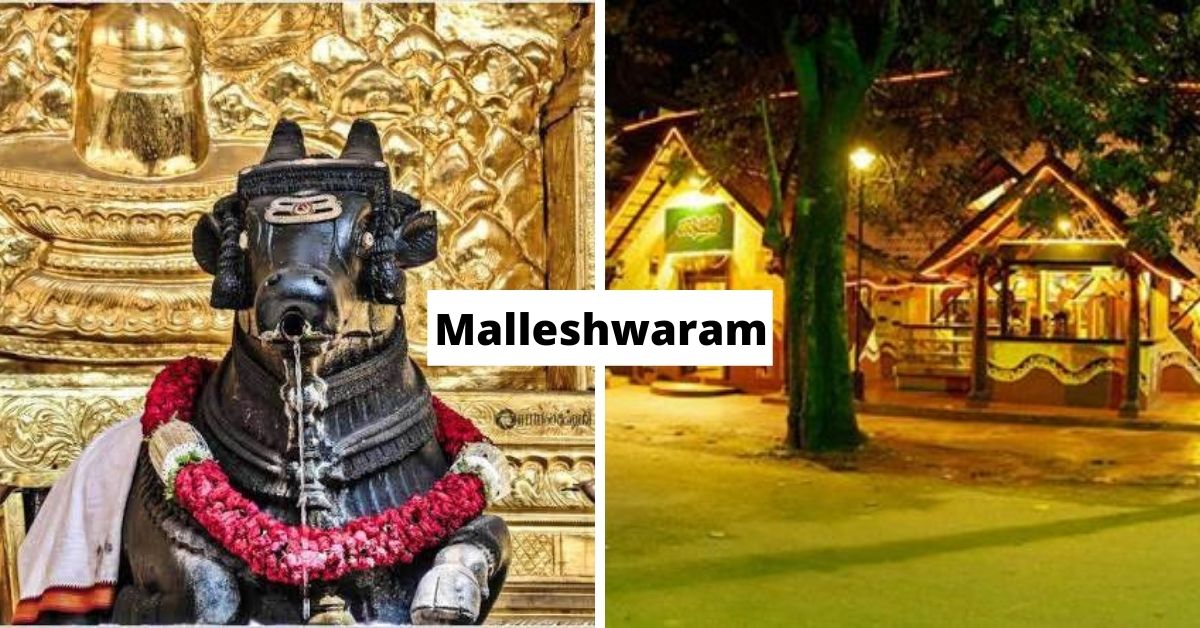 Malleswaram is a residential area, known for its antique temples and food outlets. The area is named after the 17th-century Kadu Malleshwara Temple, which is dedicated to Lord Shiva. This place is considered as the most vital place in the city where you can find shopping malls, restaurants, street food, pubs, parks and some best places to hang out. If you are looking to have some good time in this place, we got you covered. We have prepared a list of things that you can be done in Malleshwaram.
#1 Kadu mallikarjuna swamy temple
The most well-known place to visit in this place is the Kadu Malleshwara Temple. Temple that is dedicated to Lord Shiva, has a very big Shivlinga inside the main Sanctorum. If you want to get out of all the trouble temporarily then visit this temple to have peace of mind. Going with the history, it is believed that this famous Shiva temple was designed in Dravidian style. Amma Parvathi is also worshipped along with Shiva, who is also worshipped as Mallikarjuna.
Opens on all days: 6:30 am–12 pm, 6–9 pm
Address: 2nd Temple Street, Vyalikaval, Kodandarampura, Malleshwaram, Bengaluru, Karnataka 560003
#2 Hallimane Restaurant
Also known as the most budget-friendly hotels in Malleshwaram, this place stays overflowing with the crowd at all hours. This place offers delicious traditional food that can make you fall in love with this place. Some of the flavour full dishes from the menu are Akki Rotti, Rave Idli, Masale Dose, Raggi Rotti, Holige (different varieties), Kajjaya, Haalbhay Appam, Paddu and many more. Try ending your meal along with a filter coffee, they are extremely flavoursome. Interestingly, this restaurant also serves North Indian meals, Chinese, Sweets and Fresh Fruit Juice.
Open on all days: Wednesday, 7 am–9:30 pm
Address: 3rd Cross, Sampige Road, Malleshwaram, Bengaluru, Karnataka 560003
#3 Al-Bek
When it's biryani and Kebabs, you cannot ignore the Al-Bek restaurant. They offer you a variety of biryanis that are specially cooked by expert chefs. They also have North Indian, Chinese and a variety of Biriyanis which are flavorful and customers' favourite.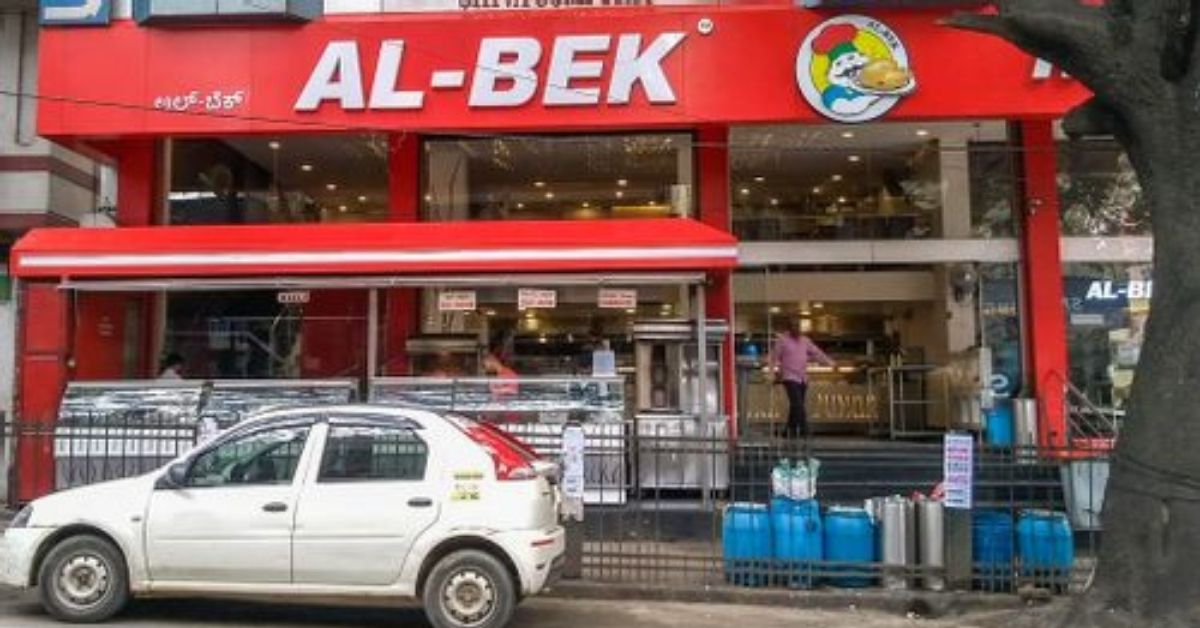 Don't forget to try their delicious Shawarma Roll, Chicken Pepper Fry, Shawarma Rolls, Rumali Roti, Chicken 65, and certainly Kababs. With the eye-catching ambience and polite staff, this place is a jewel for the foodies who look to try varied types of non-veg foods.
Open on all days: 12–11 pm
Address: 527, 1st Cross, Sampige Rd, Malleshwaram, Bengaluru, Karnataka 560003
#4 Sattvam Restaurant
Much like vegetarians paradise, this place offers a variety of dishes in North Indian and South Indian dishes. If you wish for a buffet system they provide it on request only on particular days. The dishes to watch out for are Paneer Buuet Masala, Sattvic Paneer Tikka, Dal Makhani, Aloo Matar Latpata and many more.
People who come here also appreciate the ambience which is pretty neat with exquisite seating and quick servings.
Open on all days: 12–3:30 pm 7–11 pm
Address: 35, Sankey Rd, opposite Shell Petrol Bunk, Sadashiva Nagar, Armane Nagar, Bengaluru, Karnataka 560080
#5 MTR
Fancy yourself with South Indian food in Mavalli Tiffin Room. The crowd's favourite restaurant, offers some tasty Masala Dosa, Mangalore Buns, Bisibele Bath, Benne Masala and Sunday Special Chandrahara. As usual, don't forget to end your meal with an automatic filter coffee. The Mini Tiffin is the best option if you are looking to try everything. With perfect seating arrangements, nice ambience and quality food MTR is surely the best place to hang out with your friend and loved ones.
Open on all days: 7 am–9 pm
Address: 8, Ground Floor The Basil, Sampige Rd, Malleshwaram, Bengaluru, Karnataka 560003
#6 Malleshwaram Dose Corner
For all the dose lovers if you want to try out the most traditional and authentic dose in the city head to Malleshwaram Dosa Corner. The reasonable price on each dishes this place is surely a crowd puller. If you ask us, this dose outlet will not disappoint you like the taste of the dose will make you fall in love with it. The menu starts with Benne Masale Dose, Benne Dose, Open Dose, Set Dose, and Special Khali Dose. So what are you waiting for? Get yourself a companion and head towards this beautiful dose paradise.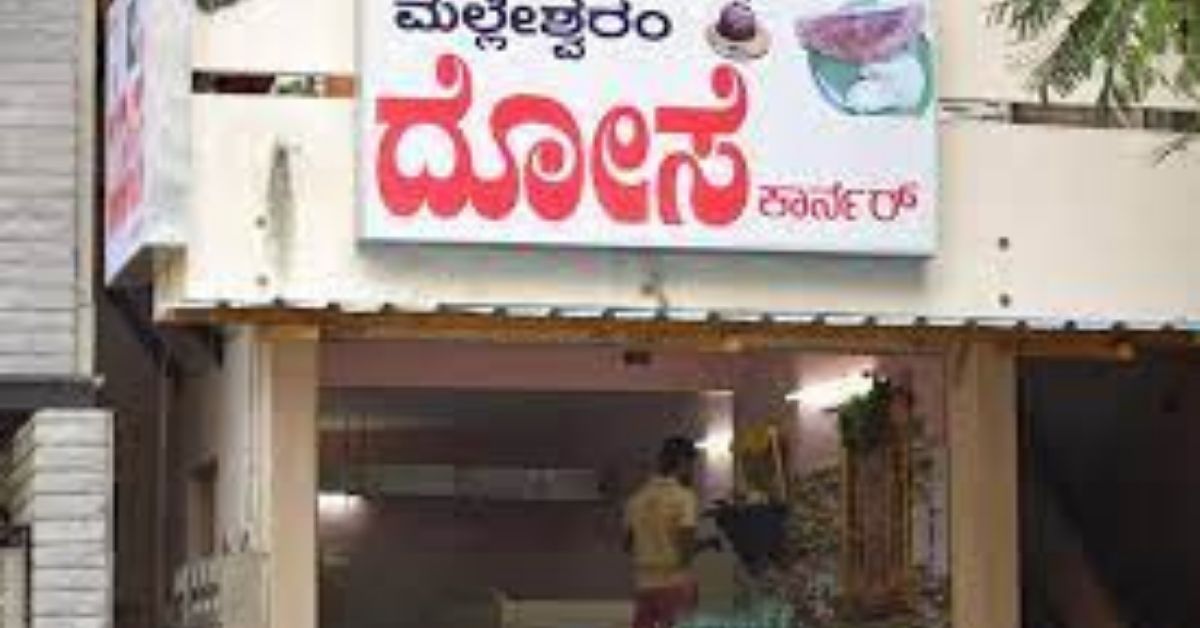 Open on all days: 7:30 am–10 pm
Address: 251, 17th Cross Rd, Malleshwaram, Bengaluru, Karnataka 560003
#7 Sri Dakshinamukha Nandi Tirtha Kalyani Kshetra
This temple is said to be a 400-year-old temple that is considered to be rediscovered in the year 1997. As you enter this Shiva Temple, you will find a wonderful Nandi at your first sight and a beautiful pond in the middle encircled by stairs. The most eye-catching sight is the main shrine which is located right beneath the Nandi, and there is a water source from Nandi's mouth continuously falling on the Shiva Linga.
Opens on all days: 7:30am–12pm, 5–8:30pm
Address: 2nd Temple Street, Vyalikaval, Kodandarampura, Malleshwaram, Bengaluru, Karnataka 560003
#8 1522 The PUB
This casual diner offers classy North Indian, Continental and Chinese delights. People who are fond of drinking can also delight themselves with chilled beers to complement the food. This Pub has a great collection of liquor in store. The astonishing thing is that they also have karaoke nights, live sports screening to keep your mood lively. Don't forget to try their Cheese Corn Balls, Chicken BBQ pizza, Chicken Pasta, Draught Beer, Dragon Chicken.
Open on all days: 11 am–12:30 am
Address: #1522, 17th Cross Rd, A Block, Milk Colony, Subramanyanagar,2 State, Malleshwaram, Bengaluru, Karnataka 560010
#9 District 6
People usually consider this place for business meetings and get-togethers. The reason is here, the place has German brews and Rustic wooden interiors which make customers fall in love with it. Coming to the food, with a wide variety in the menu, they provide some high-class delicacies which are lip-smacking. Their Classic Nachos, Chilli Garlic Baby Corn, Pwawns, BBQ ribs are must-try specialties.
Open on all days: 12 pm–1 am
Address: G-03, G-04, G-05 26/1, Dr Rajkumar Road, Malleshwaram, Bengaluru, Karnataka 560055
#10 Gupta circulating library
Skip the Malleswaram buzz and head to Gupta circulating library in Sampige Road, which takes you back to more simplistic times. Readers can browse the shop for different categories of books.
The book racks here are mostly padded with classics and bestsellers. If you want to be a member of this library it would cost you around 200 to 400 Rs depending on the number of books you'd like to borrow.
Open on all days: 10am–3pm, 6:30–9:30pm
Address: 30-31, Sampige Rd, Malleshwaram, Bengaluru, Karnataka 560003
#11 Sankey Tank
A man-made lake built-in 1800, Sankey Tank is certainly the best place to go out with your family, for photography, yoga, or street food. This place is spread over 15 hectares, it the best place to enjoy yourself out of the city buzz.
Interestingly, you can also go boating, but we'd suggest you skip it to enjoy the water from the outside. Lucky yourself to catch a great sunrise or sunset in the area depending on what time you head in.
Open on all days: 6 am to 9 am 3:30 pm to 7:30 pm
#12 Donne Biryani House
All the Biryani lovers near Malleshwaram has surely visited this place once in a while. A quick-serve outlet that offers modest but mouthwatering biryani is surely a thing you don't want to miss. Despite owning a small place, this place still maintains to attract foodies from all around the city. There are no decorations or fancy furniture, it's just you and Biryani. Donne Chicken Biryani, Donne Mutton Biryani, Kababs, Chilli Chicken, Chicken Lollipop and Chicken Fry are the dishes to watch out for.
Opens on all days: 11:30am–10:30pm
Address: 10, Sampige Rd, Malleshwaram, Bengaluru, Karnataka 560003
If you find this article helpful please share it with your friends and loved ones. If you have any suggestions please let us know in the comment section.