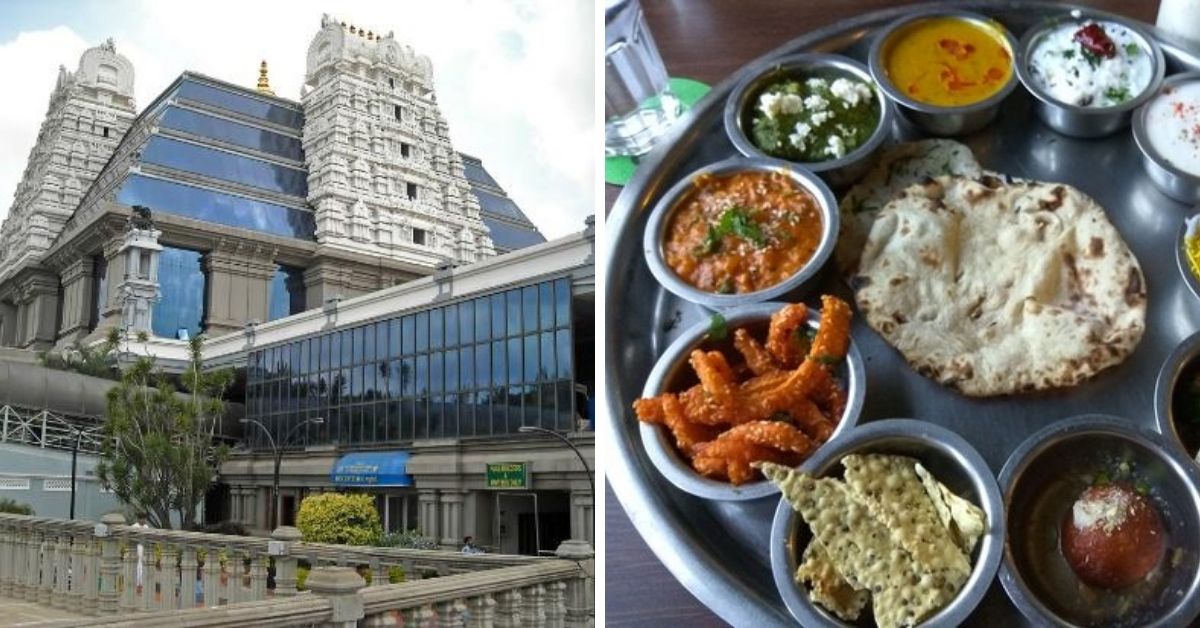 Are you planning to visit Rajajinagar and don't know what to do? Well, in this busy and colourful city most of us get confuses to pick a place to have fun. If Rajajinagar is your stop, you have varieties of places to explore. From temples to street food, this place is full of surprises. The best thing is we have a list that would help you decide which place to jump in to. 
#1 Orion Mall
A spacious area to hang out with your friends and loved ones. From buying expensive clothes to filling your tummy with mouth-watering dishes, this area has a variety of options to choose from. If you are also looking forward to grabbing popcorn and sit tight to watch your favourite movies, the Orion also has a multiplex.
Address: Dr Rajkumar Rd, Rajajinagar, Bengaluru, Karnataka 560055
#2 ISKCON Temple
Known as the biggest ISKCON temples in the world, this temple is dedicated to Lord Radhe Krishna. The architecture of this temple displays an extraordinary mixture of glass and gopuram that is symbolic of the union between traditional styles and modern aesthetics.
Address: Hare Krishna Hill, Chord Rd, Rajajinagar, Bengaluru  
#3 Mama Keto
If you are on a diet but still want to go out on dinner with your loved ones then this place is perfect for you. The food served here is rich in protein, consist of healthy fat, carbs and fibre. Having a list of mind-boggling dishes, Mama Keto is a place where your taste buds will be mesmerised.
 Address: 506 AMU Basement 11th Cross, 4th Cross Main Road, West of Chord Road 2nd Stage, West of Chord Road, Stage 2, Nagpur, Bengaluru, Karnataka 560086
#4 Aakruti Books
Just a place meant for readers. With the collection of second-hand and regional language books, this place has gained a lot of attention from bookworms around the city. Guruprasad D.N.(owner) has tried to keep alive the culture of browsing through a bookstore which is fast losing ground in today's age of online stores. Prices here range from 10 to 500. They have all types of second-hand books and if you can't find your favourite one then they will help you to find it.  
Address: No 31/1, 12th Main Road, 3rd Block, Rajajinagar, Bangalore – 560010, Near Rajajinagar Co-Operative Bank, Opposite Raymond Showroom
#5 Stories Bar and Kitchen 
With the outstanding ambience and effective service, Stories Pub in Rajajinagar is the talk of the town. You are free to pick anything off the menu and you will be delighted with what you have been served. The drinks here are just as good, as it is very well planned and have loads of varieties. If you land at this place you can expect nothing but great food, good service and fun times.
Address: #77, West of Chord Road, beside Mahalakshmi layout metro station, 1 St R block Rajajinagar, Yeswanthpur, Bengaluru, Karnataka 560086
#6 Pani Weds Puri
Does your taste buds tickle for a chat and Pani Puri? Well, you could flex your tongue muscles here. A great place in Rajajinagar, it is comprehended for its unique offering of Pani Puru. They serve Pani Puri with 8 different types of Pani and even Chocolate Pani Puri. Dark Chocolate, White Chocolate or Chocolate Pani Puri.
Regular ones come with different types of Panis like Hing Pani, Jaljeera Pani, Nimbu Pani, Khatta Meeta Pani, Sweet Pani, Royal Raja Pani, Garlic Pani. 
They also offer you different chats apart from Pani Puru like Masala Puri, Aloo Puri, Samosa Masala, Aloo Dehi and many more. 
Address: 624, Dr Rajkumar Rd, 2nd Block, Rajajinagar, Bengaluru, Karnataka 560021
#7 Sagar hotel
This place is also called a delight for the vegetarians in the local as they offer finger-licking pure veg treats. The best thing about the Sagar is their masala. Its food has the perfect blend of spices and flavours, which thrills the taste buds. 
They are particularly known for their delicious appetizers. However, one should not forget to try their Vada Pav and Mushroom Masala which has a heavenly feeling. The ambience is great for a routine hangout with friends. 
Address: 1666A, Dr Rajkumar Rd, Mariappanapalya, Rajajinagar, Bengaluru, Karnataka 560021
#8 Hotel Nalapaka Rajajinagar 
If you have not heard of this place then you are not a Bengalurian. It is an outlet that has been winning the heart of customers with its astounding flavoursome food items. This place offers its customers with some of the most delightful treats like Open Dosa, Holige, Biryani, Kalu Palya and many more.
The decor remains to be classy and has enough place to serve more than 50 customers. The one point that gives this hotel an edge over other food joints is its reasonable and pocket-friendly price.
Address: 28, 12th Main Rd, near Navarang Theatre, 1st Block, Rajajinagar, Bengaluru, Karnataka 560010
#9 Jetlag Rajajinagar 
In between the hustle-bustle of Rajajinagar, Jetlag is just a place to dine out with your friend and family. With an extensive menu, it's clearly worth a visit more than once. Classic Paneer Tikka, Tangdi Kebab and Mutton Seekh Kebab are some of their go-for tandoori items. 
If you have a sweet tooth then award yourself with a Walnut Brownie or ice cream of your choice. Visit here for lip-smacking food and alcohol, if not alcohol go for a Cold Coffee.
Address: No.3, Industrial Suburb, Dr Rajkumar Rd, opp. to Sherton Hotel, Rajajinagar, Bengaluru, Karnataka 560010
#10 Jalpaan
This place is also known as a vegetarian's paradise. Jalpaan is one of the best veg multi-cuisine restaurants in the city which serves a variety of food. 
If you visit here, don't forget to try Risotto Palle, Amritsar Paneer, Jalpaan Platter which are just outstanding and lip-smacking. The restaurant has sufficient seating arrangements and is neatly maintained. 
Surprisingly, they also have a wide range of desserts and chaats to supervise your food cravings. 
Address: Third Floor, Unnathi Arcade, 5-6, Dr Rajkumar Rd, 1st Block, Rajajinagar, Bengaluru, Karnataka 560010
#11 Brahmin's Thatte Idli Rajajinagar 
Craving for the best and traditional South India breakfast? Head to Brahmin's Thatte Idli which is located just next to Rajajinagar Metro Station. A small outlet that serves lip-smacking dishes such as Idli Vade, Puliyogre, Kesari Bath, Shavige, Avalakki Bath, Bisibele Bath, Pongal and many more. Only thing is that you may not have seats to sit and just have to stand and enjoy your meals.
Address: 22,1st A Main Road, Near Metro Station, Mahalakshmi Layout, Rajajinagar
If you find this article helpful please share it with your friends and loved ones. If you have any suggestions please let us know in the comment section.