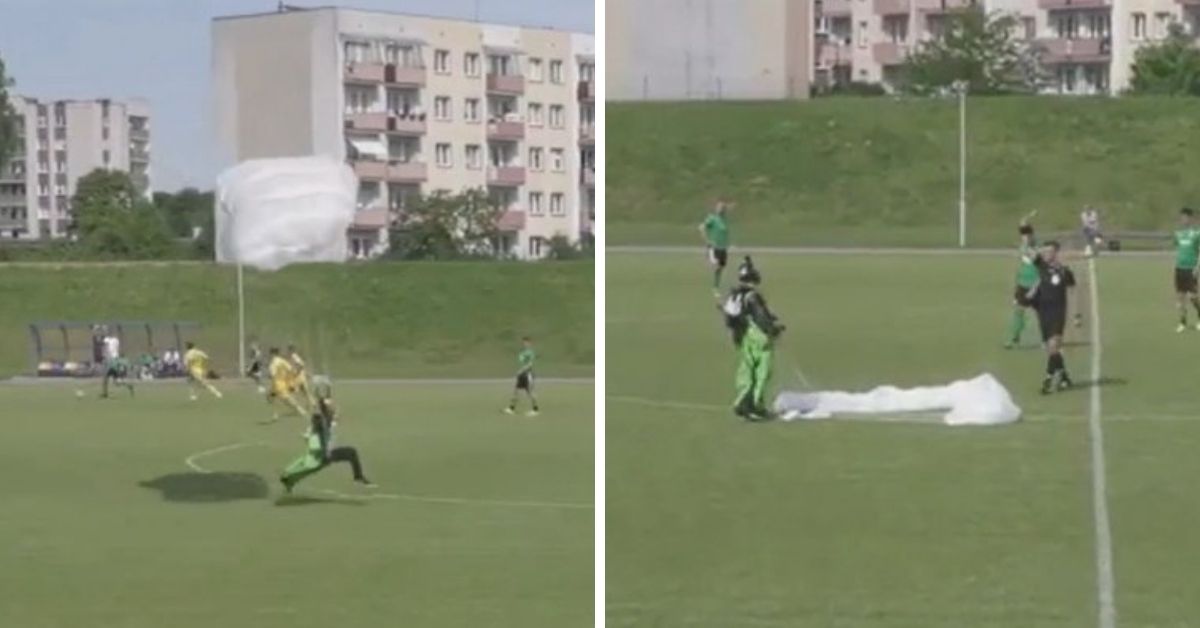 In a bizarre incident, a skydiver in Poland landed in between a football match and later was 'booked' for interrupting the game.
Skydiver in the middle of the game
The video of the incident, which is widely shared, shows the skydiver diving out of a plane before parachuting to the football ground that was hosting a live match between Olimpia Elblag FC's second team and PISA Primavera Barczewo, said a source.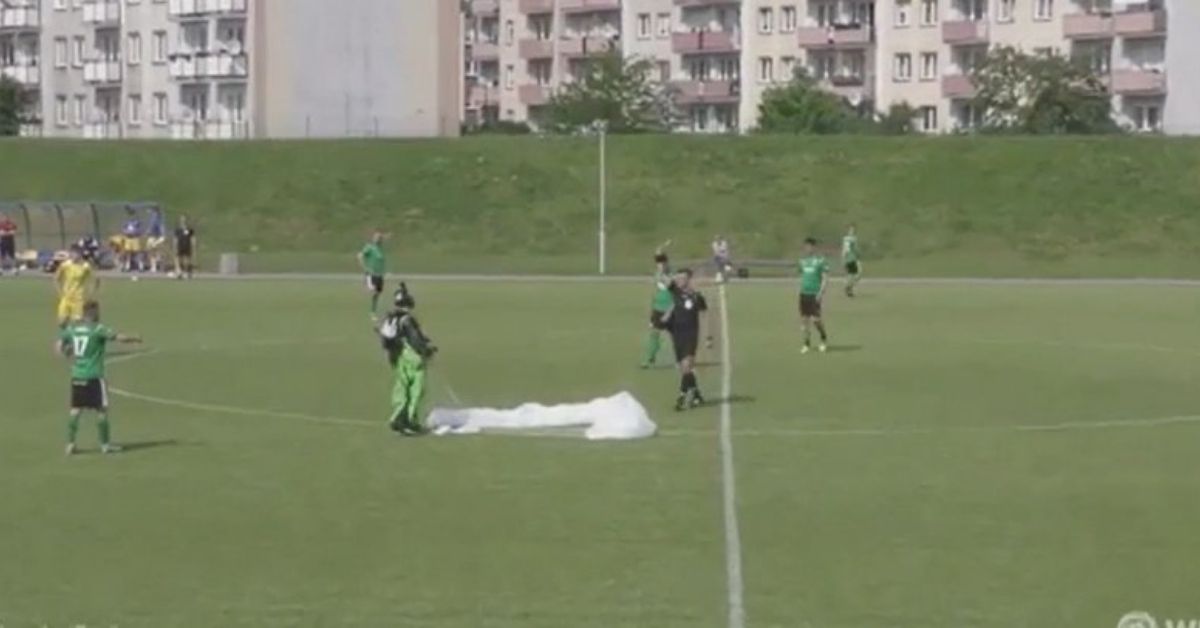 Right after the skydiver made a secure landing, the referee blew his whistle to stop the play. He then marched towards the invader and showed him a yellow card.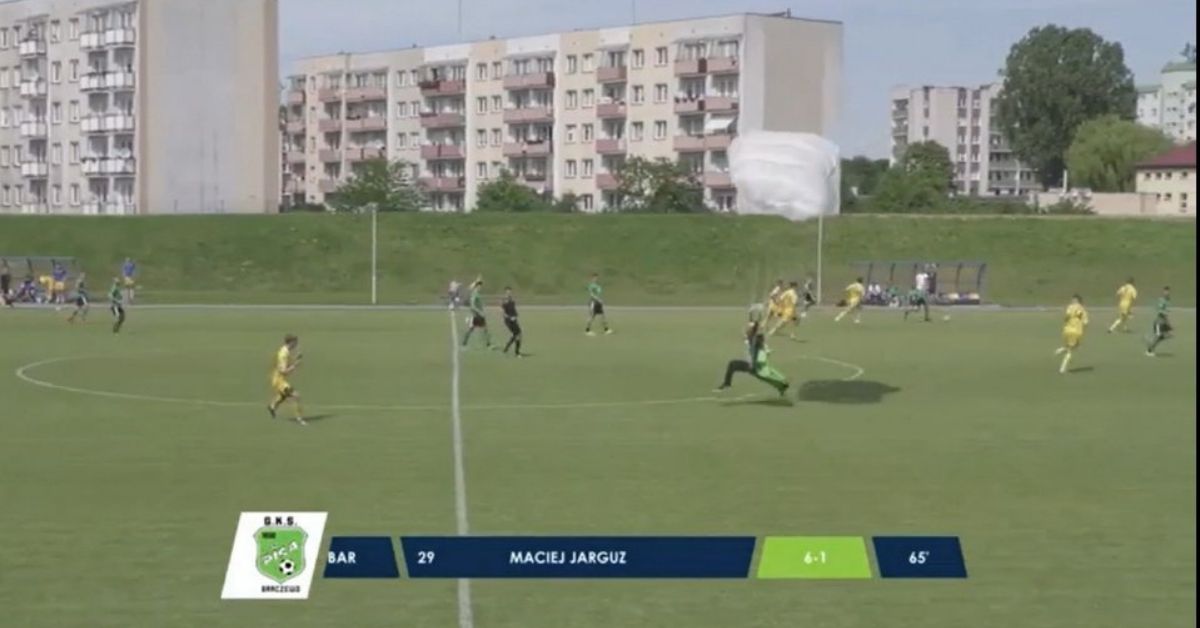 The short clip has now gone viral and received some interesting comments from social media users.
Following the small interruption, the match resumed and Olimpia won 6-3.