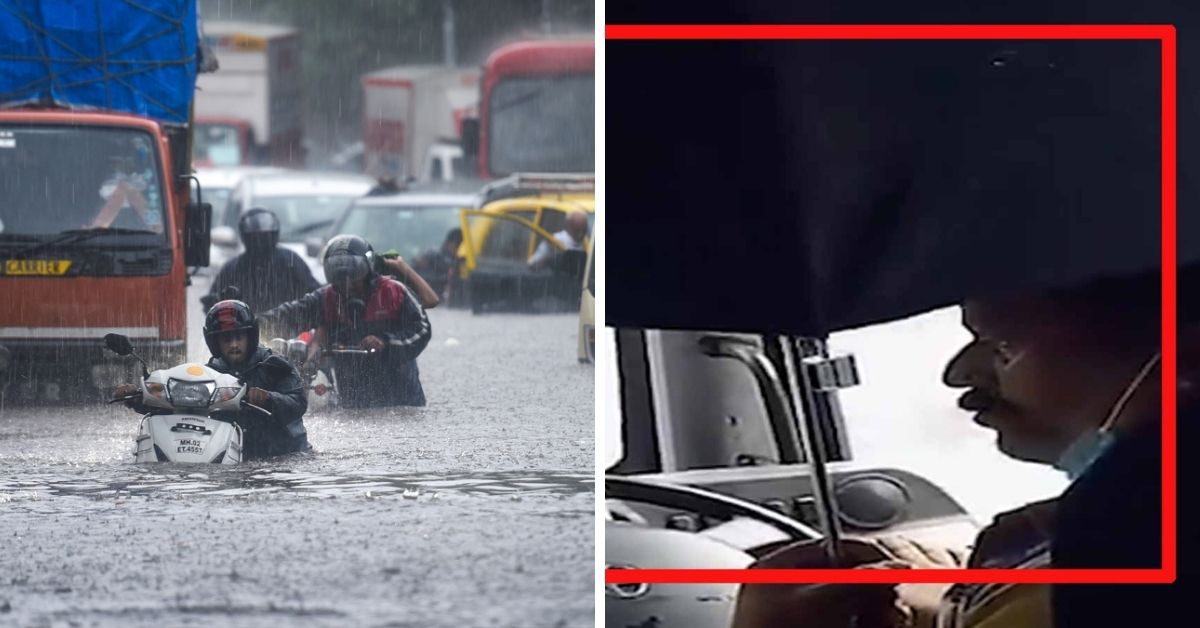 A video of a bus driver holding an umbrella inside a bus while driving during rain is going viral on social media.
Holding an umbrella inside the bus?
Holding an umbrella in one hand and driving the bus in another hand. The video of a man holding an umbrella inside a bus in a bizarre way went viral on Wednesday morning.
As the city of Mumbai experienced heavy monsoon rain. Witness said the driver belonged to a wet lease bus. Wet lease buses are obtained from private contractors along with drivers. In this, the contractor is responsible for the fuel as well as maintenance of these buses.
Mumbai monsoon
"It was a midi AC bus which was being brought from Backbay depot and was meant to carry passengers in south Mumbai. Unfortunately, there was rainwater leakage from the bus roof at two places and one of them was specifically over the head of the driver," said an eyewitness.
The video shows water leaking from the roof near the exit door while the person filming the incident then focuses on the driver who is finding it hard to drive while holding an umbrella simultaneously.