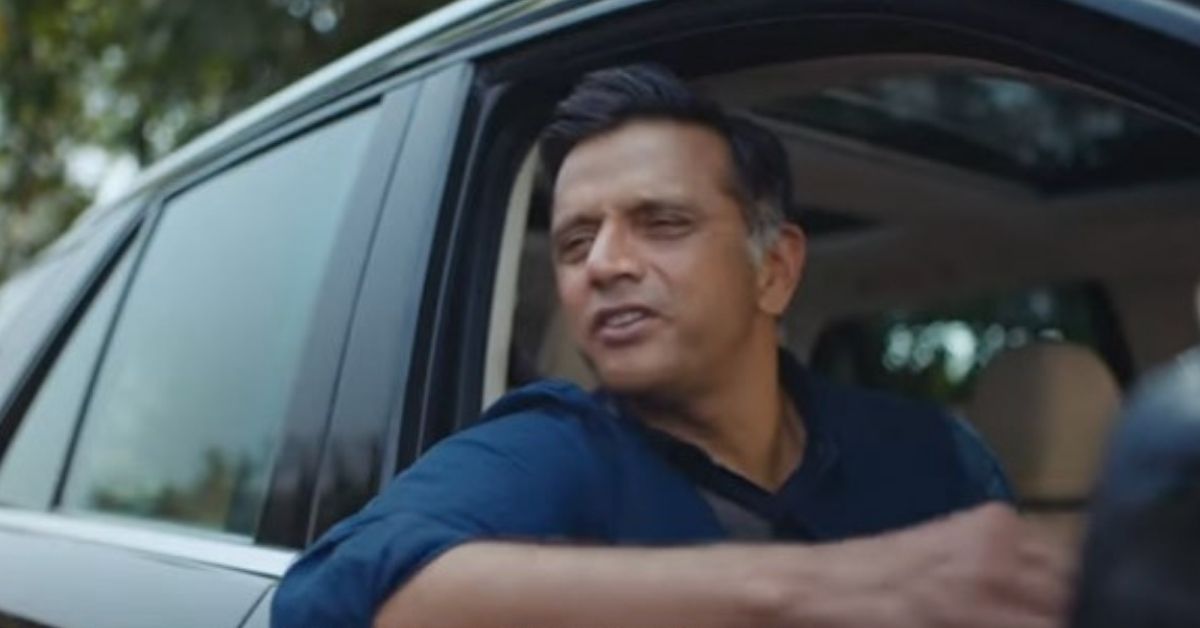 As we all know that 'The Indiranagar ka Gunda' ad by Rahul Dravid received more than millions of views- and counting, the CRED, credit card bill payment app, has now come up with behind the scene footage where one can see Rahul Dravid trying had to be an "angry man".
He is back
CRED shared the video on YouTube in which it shows various shots of an 'angry' Dravid.
Experienced actor
"Every time Rahul Dravid would yell, he would cover his forehead with his hands. Like 'What am I doing? Why am I doing this?'"explained Ayappa KM, the director of the commercial.
"We sort of assumed a jam for the shoot where, on one side, you get somebody to just scream at him. So he responds to it and also kind of forgets that he is in front of a camera. Almost like theatre, we kind of have some improvisational acting with him, and he pulled it off. But he never got angry, that never happened. There were no star tantrums," he added.
"I believe the most important success here is that Rahul Dravid looks like an experienced actor. I mean, let's be honest, he is known for his cricketing skills much more than his acting skills. So it was very nice to see the feedback that somewhere we've reached the dark side of Rahul Dravid that doesn't even exist!", Ayappa said.
Previously, in the viral advertisement by CRED, the parallel side of Dravid was brought against his cool and calm avatar. In this ad, he can be seen yelling at people while he is stuck in a traffic jam, where he even breaks the side-mirror of a car and rises out of the sunroof to shout "Indiranagar ka Gunda hun main".