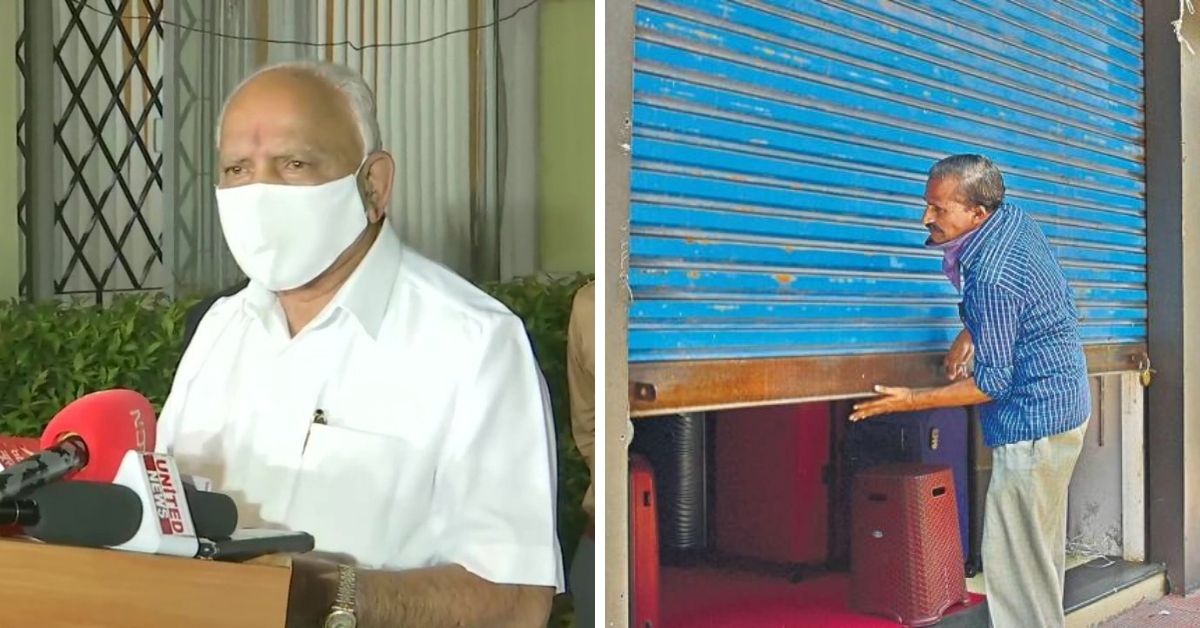 As Karnataka reported another biggest single-day spike of 34,804 new COVID-19 cases, taking the total caseload to 13.39 lakh, govt announces a full lockdown from April 27 for 14 days.
Complete Lockdown
Earlier on Sunday, the Health Department said that Bangalore Urban alone accounted for 20,733 cases. The day also saw 6,982 patients getting discharged after recovery.
Looking at the situation, Karnataka will be going under lockdown for 14 days from Tuesday at 9 pm. The Period for essential services will be from 6 am to 10 am.
Yediyurappa's statement
Karnataka Chief Minister BS Yediyurappa on April 26 declared that the entire state including Bangalore city will go for a complete lockdown for two weeks starting from April 27 night to restrain the raging COVID-19 crisis in the state. The decision came after a Cabinet meeting that was held on Monday morning as the state registered a record high of 34,804 COVID-19 cases on a single day on Sunday.
"We have decided after speaking to all ministers and experts," Chief Minister BS Yediyurappa said in a press briefing after the cabinet meeting.
However, people will be allowed to buy essential services from 6 am to 10 am, the Chief Minister confirmed. Only construction, manufacturing, and agriculture sectors are allowed. Public transport will remain shut.
BS Yediyurappa also announced free vaccination in govt hospitals for those between 18 to 45 years.