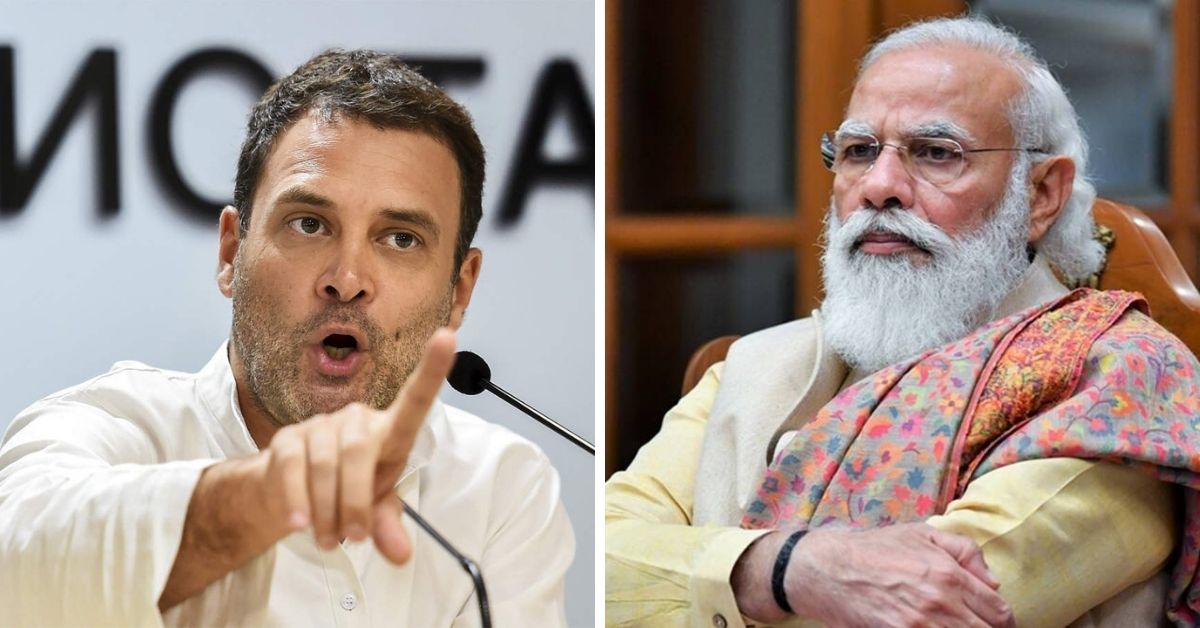 Rahul Gandhi blames Prime Minister Narendra Modi for the spread of the deadly second wave. He said that the government "did not understand Covid at all".
Rahul Gandhi's advice to PM
Congress leader and MP Rahul Gandhi predicted that many such waves in the country will occur if vaccinations continued at the current pace.
Addressing a press conference Rahul Gandhi said, "The first wave no one knew…but the second wave is the PM's responsibility. His failure to fulfill his responsibilities is the reason for the second wave,"
The Wayanad MP said that the Prime Minister has failed to understand the situation.
"The Prime Minister is the leader of the country. He is responsible for its well-being. The buck stops with the Prime Minister. But the Prime Minister lives in a bubble… no one talks to him because of the way he handles things. So, in effect, the ship is moving without a clue," said the Congress leader, heaping blame on the PM.
The self-image
He further accuses that the PM is only concerned about his self-image. But at a time like this, he has failed to deliver for the nation and has lost the image amongst common citizens.
"The PM is trying to fix his image but his image is gone. It is time the Prime Minister stands up and leads the nation. These are the times where he has to show his leadership, his courage, his strength. The Prime Minister must stand up and deliver… don't be afraid. Time has come to show what a good leader you are. So, please deliver."
The 50-year-old suggested that Vaccines were the only lasting solution to Covid and lockdowns, social distancing and masks were temporary ones. He also stressed that without a proper vaccination strategy, India would witness multiple waves of infection.
Watch his full video here: 
LIVE: My interaction with members of the Press about GOI's Covid vaccine disaster. https://t.co/YbC8iSe4aw

— Rahul Gandhi (@RahulGandhi) May 28, 2021