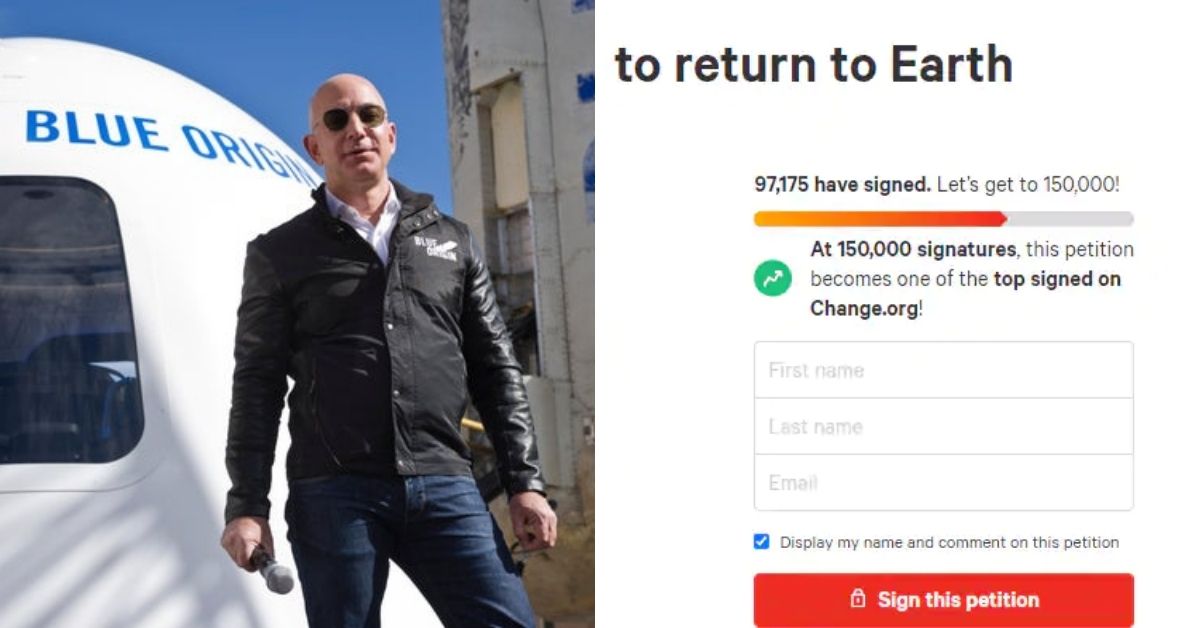 More than 97,000 people have signed online petitions demanding Amazon founder Jeff Bezos to not return to Earth after he takes his first flight to space on July 20.
Space adventure
According to the reports, Bezos had earlier announced that he will fly into space onboard New Shephard, the rocket system developed by his space company Blue Origin.
Amazon CEO along with his brother, Mark, and another person, who has who won the bid for the third berth on the spaceship for a whopping $28million, will fly to space on July 20.
A petition
Meanwhile, over 97,000 people have signed a petition to stop Billionaire and CEO Jeff Bezos from returning to Earth.
There were two petitions on change.org that surfaced a few days after Bezos announced he is going to space. The first one read, "Do not allow Jeff Bezos to return to Earth" which has been signed by more than 97,000 people. Another petition which also had thousand of signatures read, "Billionaires should not exist… on Earth, or in space, but should they decide the latter they should stay there."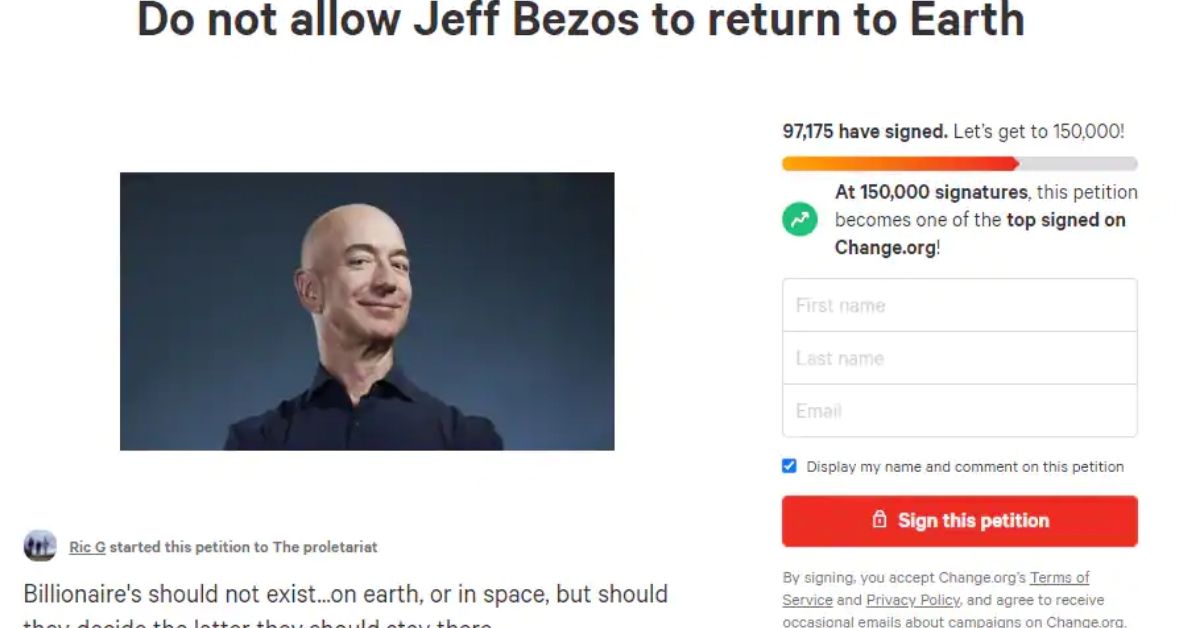 Earlier on June 7, Bezos declared New Shephard will be beginning its first human flight to space on July 20, which marks the 52nd anniversary of Neil Armstrong and Buzz Aldrin's moon landing.
"Ever since I was five years old, I've dreamed of traveling to space. On July 20th, I will take that journey with my brother. The greatest adventure, with my best friend," Bezos wrote on his Instagram account.