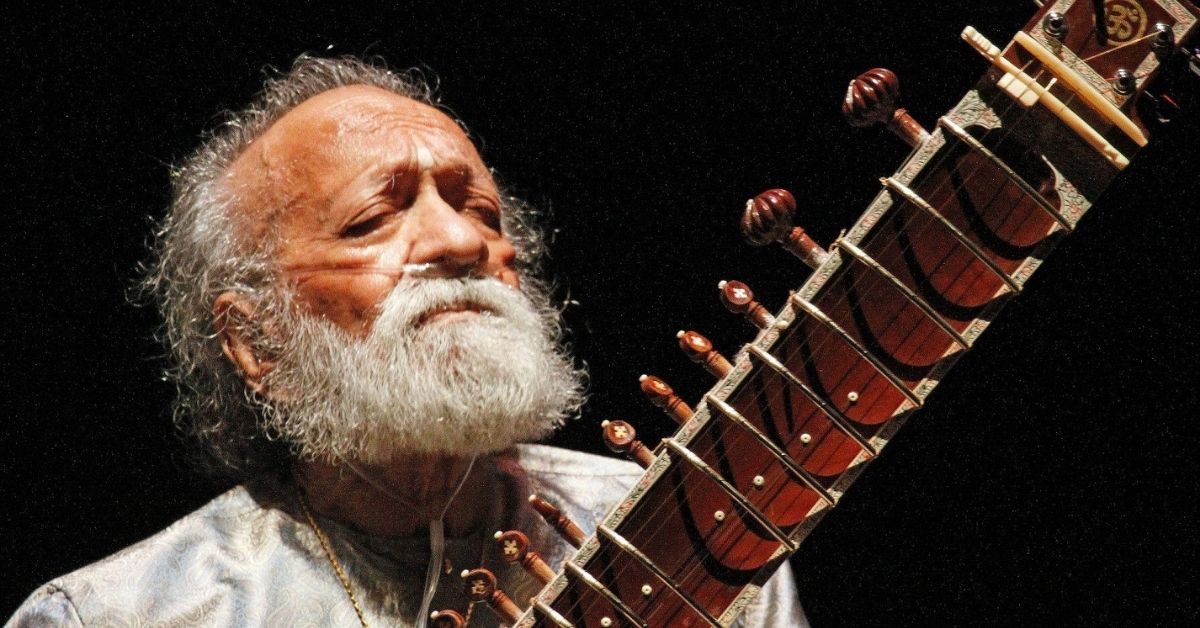 An old video of sitar maestro late Pandit Ravi Shankar performing at a concert while breathing through oxygen pipes goes viral on social media.
Pandit Ravi Shankar's last performance
The video which was freshly shared on social media is from the last concert of Pandit Ravi Shanker where he is seen accompanied by his daughter Anoushka Shankar and Pandit Tanmay Bose, who played the tabla.
Old Video
The video is from the performance in, California, US. The amazing thing about this video is, even with his low oxygen level, Panjit Ji did not fumble a single tune and mesmerized the audience with his magnificent performance.
Sadly, Pandit Ravi Shankar died on December 11, 2012, nearly a month after this concert. This video of his last concert was shared by his music fans from across the country who have been showering their love on this tweet.
Legendary Pandit Ravi Shankar alongwith oxygen tubes on, performing, and finally bidding last goodbye. pic.twitter.com/ooWW7JmO4x

— SHIVANAND MISHRA (@Shivanandjee) June 19, 2021