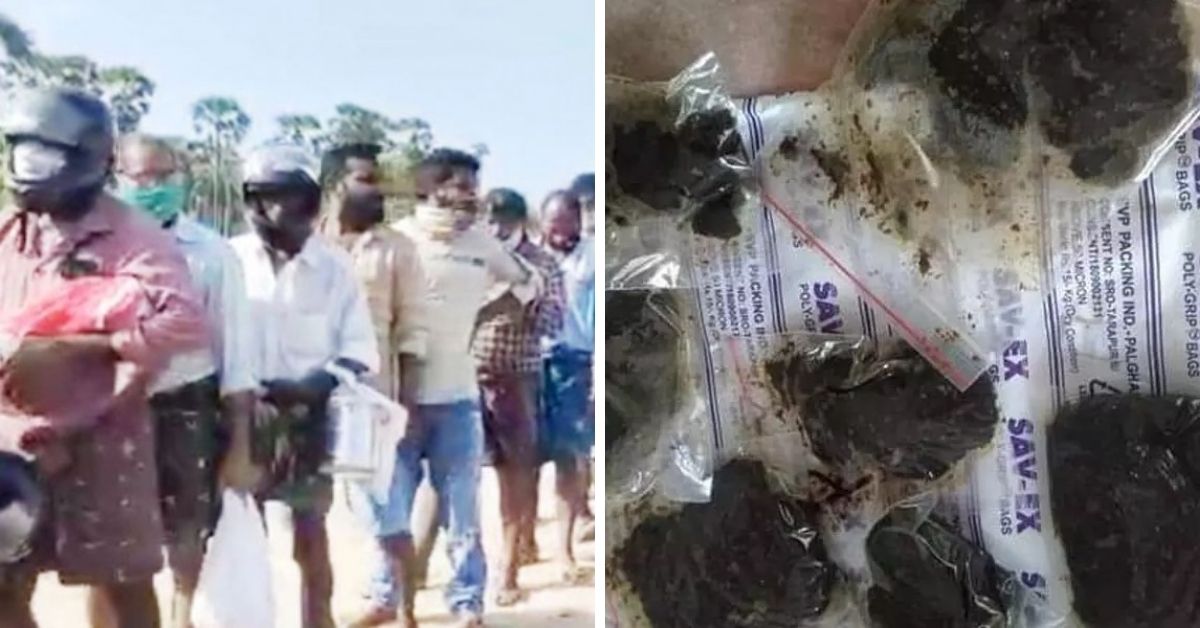 Thousands of people get in line outside a garden in a little village of Krishnapatnam in the Nellore district every day, in the hopes of getting an Ayurvedic remedy that claims to offer a cure to COVID-19.
Ayurvedic cure
For this, a large number of people of corona victims are arriving from all over the state. Many are standing in queues for kilometers and taking this free corona ayurvedic medicine.
Village in Nellore, Andhra Pradesh today after local doc claims to have miracle Covid cure. (via @Ashi_IndiaToday) pic.twitter.com/JVXzBG8jvy

— Shiv Aroor (@ShivAroor) May 21, 2021
The above visuals are outside the garden, belonging to an elderly Ayurveda expert named B. Anandaiah. This event went viral on social media, resulting in many people gathering here even from neighboring States.
The 'medicine' being prepared by Mr. Anandaiah has no scientific evidence as of now that it can help cure COVID-19. Yet, that has not stopped people from coming here in big numbers.
"There is no harm in giving it a shot. Patients are puffing for breath, moving from one hospital to another in the search of an oxygen bed, and many are losing their lives in the process. This medicine could be our only hope," said a man named Srinivasulu.
Three doses for corona victims
Anandaiah had earlier said that one dose is sufficient for non-covid people and three doses for corona victims. Ayurvedic balls with components such as Giloy (Tinospora codifolio), neem, pepper, ginger, and turmeric prepared by a large number of workers are distributed to those who test positive for COVID-19. Mr. Anandaiah, who is distributing it free of cost to the people, is clearly his brainchild. In some cases, the same preparation is given as an immunity booster to people impatiently waiting for their turn to get vaccinated.
Seeing the situation going out of control with a mass number of people gathering, the district authority warned to immediately stop Ayurvedic medicine distribution. Nevertheless, MLA Kakani Govardhan Reddy who meddled with the stoppage of drug distribution gave a notice to the District Collector to continue the distribution of the drug.
"There were no side-effects in those who have taken the preparation," said Kakani Govardhan Reddy, YSRCP MLA from Sarvepalli.
Meanwhile, Nellore Collector K.V.N. Chakradhar Babu said there were no adverse effects seen in patients who had taken the herbal preparation. Samples of the preparation were given to an AYUSH laboratory in Hyderabad for testing, he added.