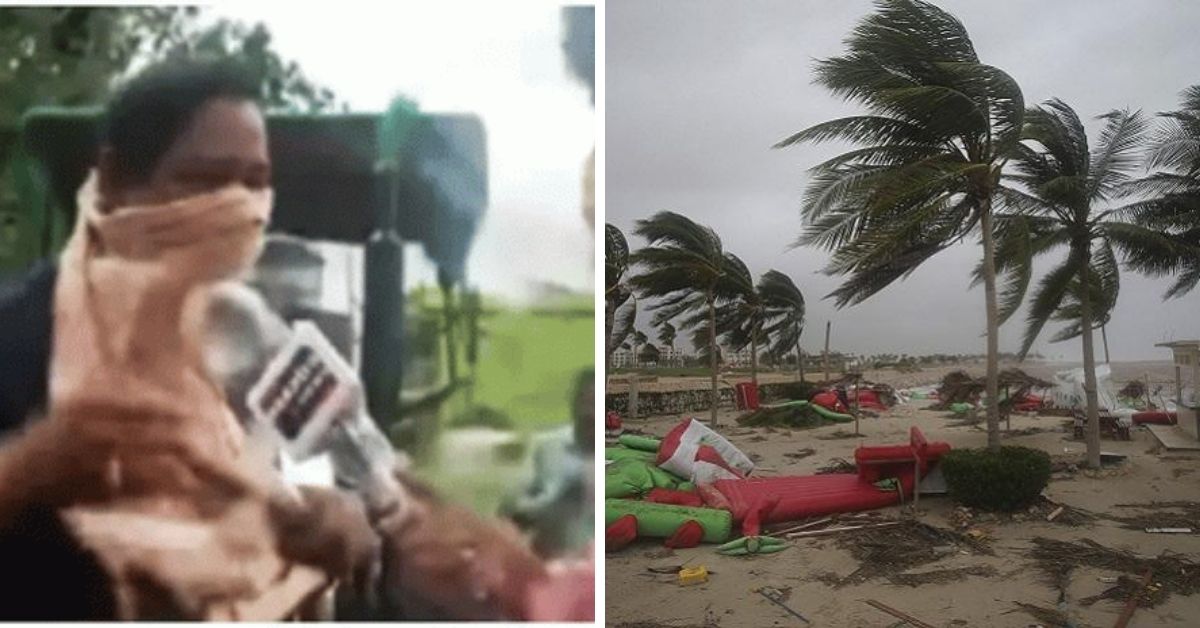 A news anchor, reporting the Cyclone Yaas and its impact in Odisha, meets a man who turns the whole news report into a comedy segment.
A witty man amongst the storm
Cyclone Yaas has hit West Bengal and many regions in Odisha and these places have experienced high-speed winds and heavy rains. In such extreme weather conditions, a reporter from Naxatra News, while describing the situation, was surprised to see people out and questioned one man about why he chose to step out amid a cyclone.
The man's honest reply has won many hearts on social media. Twitter is going viral with this epic incident.
"In between the cyclone and its strong winds, why have you stepped out of the house?" asks the reporter to the man enjoying the stormy winds.
The man's reply is awesome
The man replies, "I have stepped out because you have stepped out too."
Confused by the comment, the reporter said that he had stepped out only to cover the news.
The amusing man responded, "Hum nahi nikle toh aap kisko dikhayenge? (If we don't go out then whom will you show on the news?),"
Such a kind hearted man. Doing so much for the humanity.

Respect. pic.twitter.com/SCB1zhA5SQ

— Arun Bothra (@arunbothra) May 26, 2021
This encounter was shot yesterday and has since gone viral online.