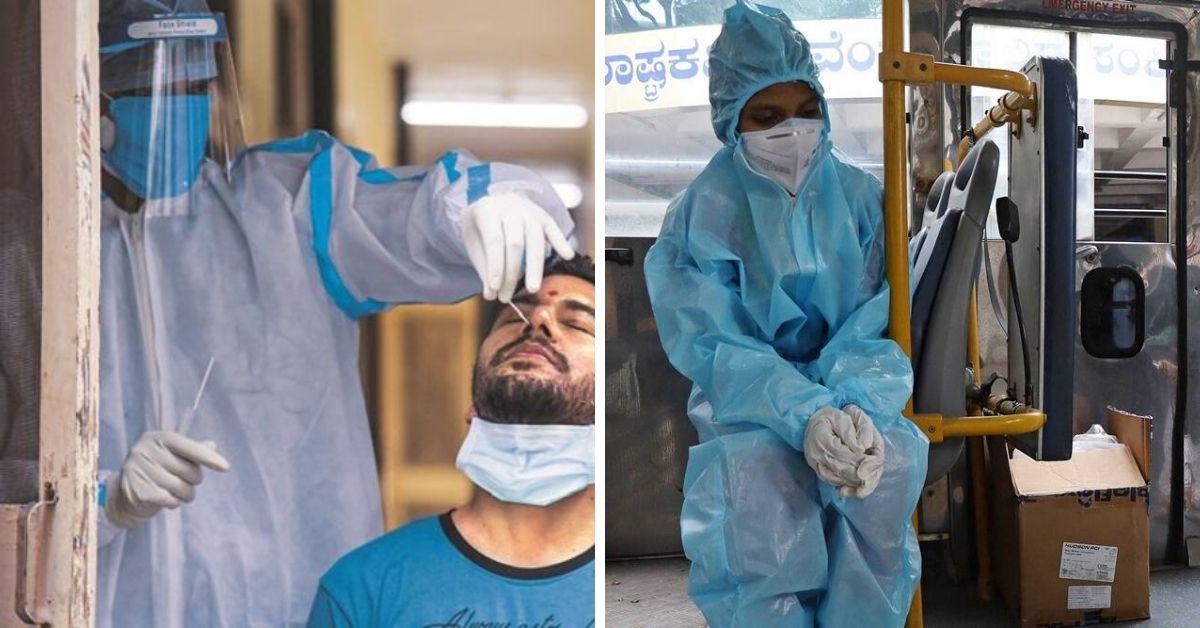 Till May 26, Karnataka has reported an overall 24,99,784 COVID-19 positive cases, which involves 26,929 deaths and 20,62,910 discharges. The state records a 69 percent of recovery rate.
Rate of cases in the state
The state reported 26,811 fresh cases of COVID-19 on Wednesday and 530 more deaths, the health department revealed. The day also saw 40,741 discharges, continuing to outnumber the fresh cases.
According to the report revealed by health officials, Bengaluru Rural reported 35 deaths, Ballari recorded 22, Belagavi, Mysuru, Shivamogga, and Tumakuru had 14 deaths each, Chamarajanagara 13, followed by others.
The recovery rate
Coming to the fresh cases, Mysuru reported 2,792 new cases, Hassan 1,471, Tumakuru 1,399, Davangere 1,309, Belagavi 1,205, followed by rest. The recovery rate in the state records 69%, with Belagavi marking the lowest rate.
According to Dr. MK Sudarshan, chairperson at the technical advisory committee said that the recovery rate depends on many factors such as mild, moderate, or severe cases; time of admission, quality of treatment, and discharge of patients.
On May 24, Belagavi recorded a total of 57,846 cases and 39,946 of them have recovered. The district has seen 459 deaths alone.
Giving an insight into the situation, District health officer Dr. Shashikant Muniyal said the low recovery rate would be because of the high positivity rate a week ago.
"The district recorded a regular positivity rate of 40 percent since last week, but now it is 10-12%. Most cases are from rural areas. With developed contact tracing and tests, we are discovering more cases," said Dr. Muniyal.