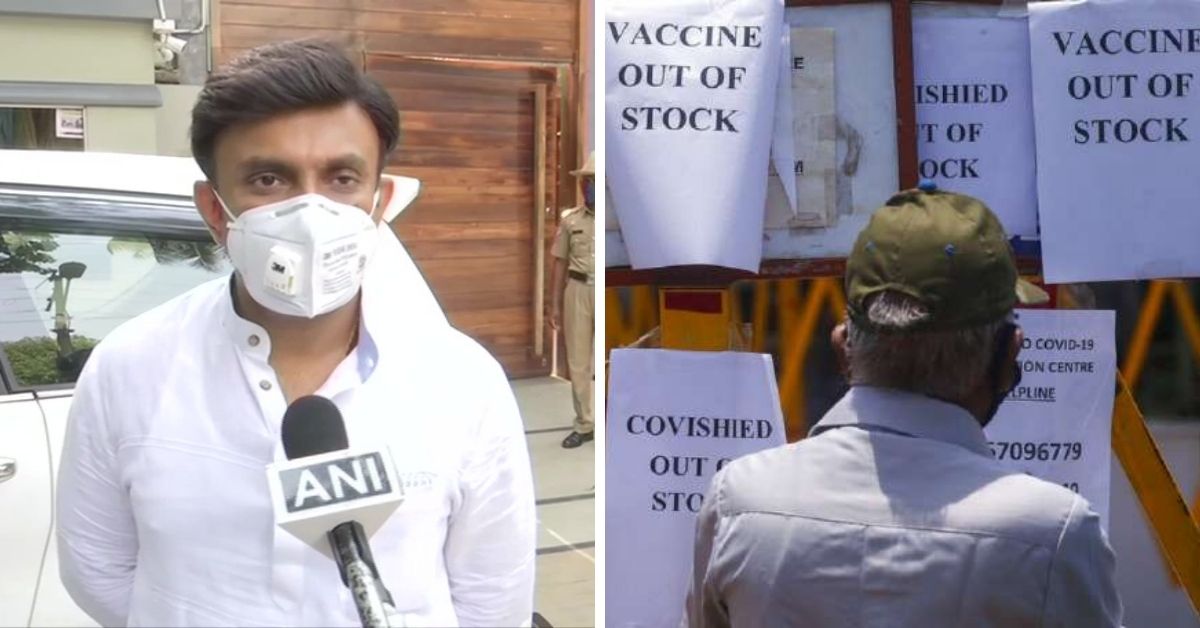 Because of the COVID-19 vaccine shortage in Karnataka, Health Minister Dr. K Sudhakar on Friday asked people between 18 to 44 years of age not to visit vaccination centers tomorrow. He further stated that an order of one crore doses has already been placed and the state will get it shortly.
No vaccination from 1st May
While addressing the media, Sudhakar said that the Karnataka government delivered an order of one crore COVID vaccine doses to the Serum Institute of India (SII), however, the pharma company is not able to deliver it by tomorrow.
"We request people, especially those between 18-44 years of age, to avoid going to hospitals tomorrow considering that you may be vaccinated," he announced.
Please don't visit hospitals tomorrow: Health Minister @mla_sudhakar to 18-44 age group @DeccanHerald
Covid-19 vaccination for the age group of 18-45 years will not begin from May 1 in Karnataka, Health Minister Dr K Sudhakar told reporters here on Friday. pic.twitter.com/rvOCRxjmiq

— Suraksha P (@Suraksha_Pinnu) April 30, 2021
Following, he assured that the government will suggest to people after the confirmation that it has received the vaccine from Serum Institute. The State has predicted 3.5 crore people in this category.
"We have arranged orders for one crore doses of vaccine and the makers are yet to officially give us confirmation as to when they will be able to deliver. Till we suggest you, please do not go to hospitals even if you have enrolled on the CoWIN portal," the Minister said.
We gave orders to SII, Pune for over 1 cr doses. But they're not prepared to give it to us from tomorrow. We request people, especially those b/w 18-44 yrs of age, to refrain from going to hospitals thinking that you may be vaccinated tomorrow: Dr K Sudhakar, Karnataka Health Min pic.twitter.com/V80fjNqh3L

— ANI (@ANI) April 30, 2021
Government has failed to achieve its target?
Surprisingly, the decision has come a day after the opposition party alleged that the Karnataka government has failed to achieve its target of vaccinating people above 45 years.
On Thursday, Chief Minister B.S. Yediyurappa had said that the fourth phase of vaccination will be taken up in stages. Affirming that the ongoing drive for vaccinating those above 45 years will continue, he claimed that the State has stocks and is receiving additional supplies from the Centre for the continuing drive.
"There are no hurdles in administering the second dose to those who have taken the first dose," Mr. Sudhakar said.